Lorraine Kelly Reveals Meghan Markle's Miscarriage Was Similar to What She Experienced
This week Duchess Meghan made a shocking revelation about having suffered through a miscarriage halfway through the year. In response, talk show host, Lorraine Kelly, has opened up about her own miscarriage.
On November 25, 2020, "The New York Times" released an opinion piece written by Duchess Meghan, 39, where she revealed she and Prince Harry, 36, had gotten pregnant. The couple was expecting their second child together.
Sadly in July 2020, the Duchess suffered a miscarriage. Meghan and Harry are parents to one child, a son named Archie Harrison Mountbatten-Windsor, 18-months-old, who was born last year.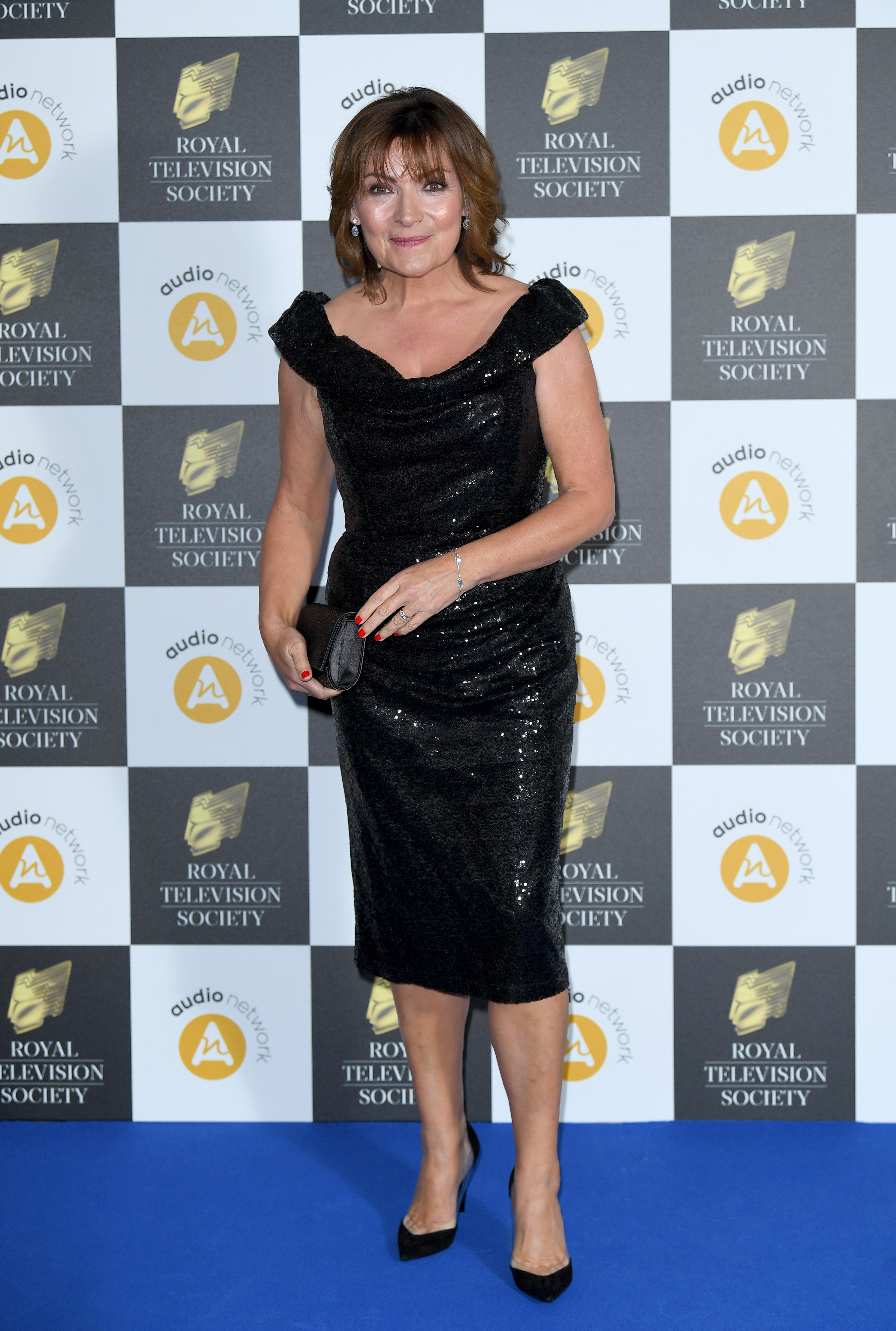 In her essay, the Duchess confessed to feeling a sharp cramp on the day she lost her second baby. When it happened, she was changing little Archie's diaper and she recalled dropping to the floor.
Meghan had her son in her arms as she was going through pain and hummed a lullaby to try and calm the both of them. The royal admitted that she knew at that moment that she was losing her second child.
Lorraine Kelly bravely opens up on own miscarriage after Meghan Markle's 'tragic' losshttps://t.co/ce4FWzbarA

— Daily Express (@Daily_Express) November 25, 2020
On her recent "Lorraine" episode, British television show host Lorraine Kelly, 60, related to Meghan's struggles. While discussing the news with resident medical expert Dr. Hilary, Kelly confessed:
"It was almost exactly the same, having to go to hospital and the way she talked about it."
Lorraine Kelly reflects on her struggle after suffering a miscarriage as she discusses Meghan's tragic loss https://t.co/KJzqJwwF58

— Daily Mail U.K. (@DailyMailUK) November 25, 2020
The presenter shared how talking about her miscarriage with the doctor and other people had helped her heal from it. She also credited her daughter, Rosie (who was around six at the time), for her good wellbeing.
Kelly noted how Archie was a lot younger than what her daughter was during her loss, however, she felt having a firstborn child lessens the impact. The host also sympathized with the royal couple's loss.
'I can't imagine the agony for any couple of losing a child in this way'.

Prince Harry's uncle, Charles Spencer, shares his condolences following the news that Meghan Markle suffered a miscarriage in July this year.

Watch in full ➡️ https://t.co/vn8NeFi106 pic.twitter.com/55Eg6rFdNP

— Lorraine (@lorraine) November 25, 2020
She shared how her heart went out to Harry and Meghan and praised the former actress for how she's been handling the loss. The Duke of Sussex was with his wife at a hospital bed, holding her hand while they both cried.
Someone who also relates to Meghan's loss is television personality, Chrissy Teigen.
Speaking about her own miscarriage, she admitted to having tried to stay busy to help her heal. Kelly confessed to Dr. Hilary that she had been right when she told the host that she'd gone back to work too quickly.
In a raw New York Times op-ed titled 'The Losses We Share,' Meghan, the Duchess of Sussex, revealed she had a miscarriage in July 2020. She opened up about the grief of losing a child and stressed the importance of erasing the stigma of having a miscarriage.
1/5 pic.twitter.com/4SU8lfQBL4

— NowThis (@nowthisnews) November 26, 2020
The late Princess Diana's brother, Earl Charles Spencer, also offered his sympathies to his nephew Harry and his wife Meghan. While appearing on Kelly's ITV talk show on the same day, he said:
"I can't imagine the agony for any couple of losing a child in this way."
Someone who also relates to Meghan's loss is television personality, Chrissy Teigen. The "Lip Sync Battle" host lost her third child with musician husband, John Legend, in September 2020.
Taking to Twitter, Teigen defended Meghan by responding to a tweet that went viral on Wednesday criticizing the royal for opening up about her miscarriage. The "Chrissy's Court" star retweeted the poster's note and called them a "piece of [expletive]."