Mandy Moore's Pregnancy Reveal to Her in-Laws Didn't Go as Planned — Here's the Funny Reaction
In a chat with Kelly Clarkson on "The Kelly Clarkson Show," actress Mandy Moore opened up about her in-law's reaction when she and her husband revealed she was pregnant.
On Tuesday's episode of "The Kelly Clarkson Show," Mandy Moore highlighted the funny ordeal that went down when she and her husband, Taylor Goldsmith, told his mother about her pregnancy. She stated that:
"And it was my mother-in-law's birthday, and we decided, like, 'This is the perfect birthday gift for her. We're gonna give her a picture of the ultrasound."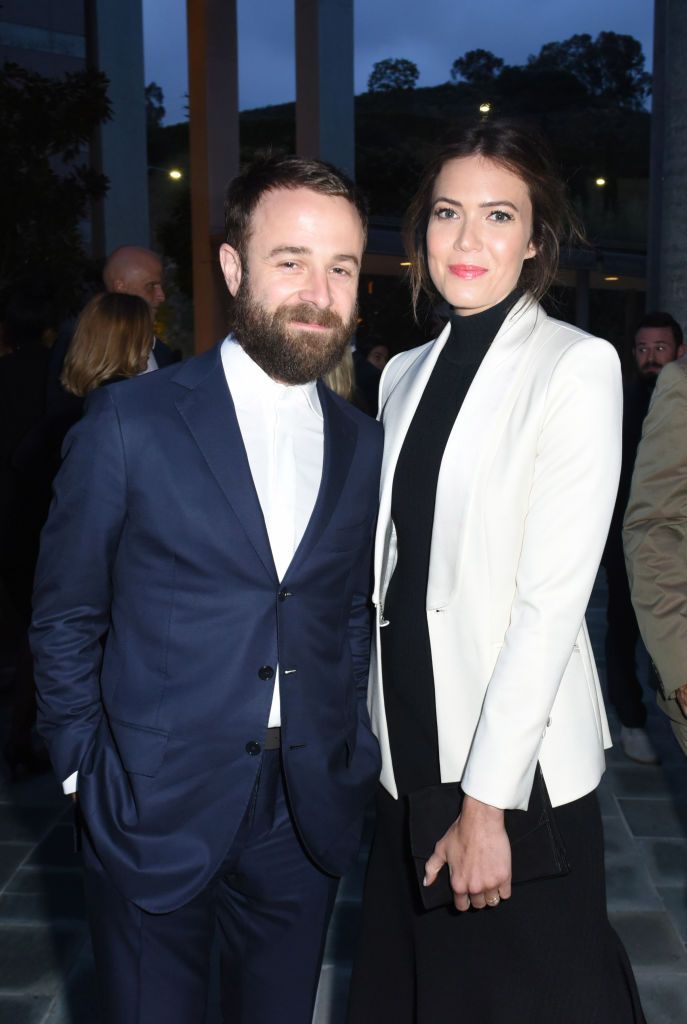 The couple presented her with the gift and asked her to open the card last as they had written the words "Happy Birthday Grandma" on it.
When her mother-in-law opened the card, she was slightly offended that they had called her "Grandma." Upon giving her the actual copy of the Ultrasound. Moore explained her reaction, saying:
"[...]I was very worried that she was going to have a heart attack. I'm like, 'Kathy; you've got to breathe. It's good news. It's happy news.'"
Moore intimated that they had told her parents via Zoom, which was lovely but not how they wanted to let them know, and opted to tell Goldsmith's mother in person because their houses were not far apart from each other.
The team did a great job of helping her pregnancy stay hidden.
Moore, who has played the matriarch in the series "This Is Us" as Rebecca, revealed that she sometimes jokes that she has some sort of training regarding motherhood. She added that playing the role for the past five years has made her see the various childhood and parenthood stages.
The 36-year-old expressed that she had worked with babies and toddlers and adult children on the show; hence she has gotten a pretty good taste and lay of the land, but she was also aware that on-screen motherhood was utterly different from being a mother in real life.
She's known for playing a mother on "This Is Us," and now, @TheMandyMoore is pregnant with her first child! She spoke to us about what pregnancy has been like and the new holiday music she has coming out which she co-wrote with her husband. pic.twitter.com/RjTW56cU4u

— TODAY (@TODAYshow) November 13, 2020
Now that she is pregnant, Moore revealed what it was like hiding her pregnancy on set of the series, "This Is Us." She explained that between carrying a large laundry basket and oversized purses and clothes. The team did a great job of helping her pregnancy stay hidden.
Touching on the "unsolicited advice" she has gotten from parents she knows in real life, Moore expressed that she was all for it and was open to anything because she does not have any idea what it is like being a mother for real.
Moore and her husband Goldsmith first announced that they were expecting a baby on Instagram sometime in September. The pair, who have been married since 2018, are beyond excited to begin this new phase of their lives.