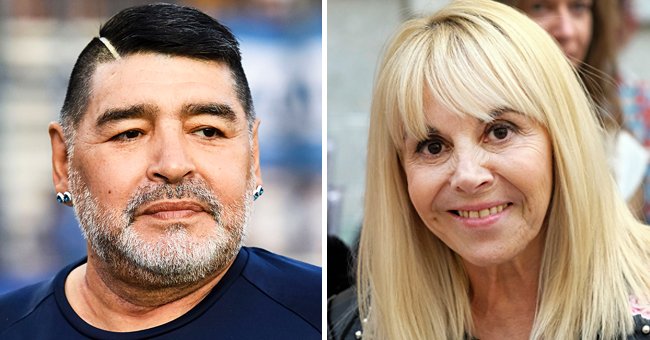 Getty Images
Meet Diego Maradona's Ex-wife Claudia Villafane — Facts about the Woman He Met When He Was 17

The late legendary Argentine footballer Diego Maradona had a complicated family life, and his controversial marriage to ex-wife Claudia Villafane was one that made headlines.
On Tuesday, November 25, the sports industry and the world at large lost an icon when it was announced that Argentine footballer Diego Maradona passed away at 60 after suffering a heart attack.
Alongside a stellar football career that earned him the title as one of the greatest players of all time, Maradona had a controversial family life. He was married once but had several affairs and a longtime relationship with a former woman footballer.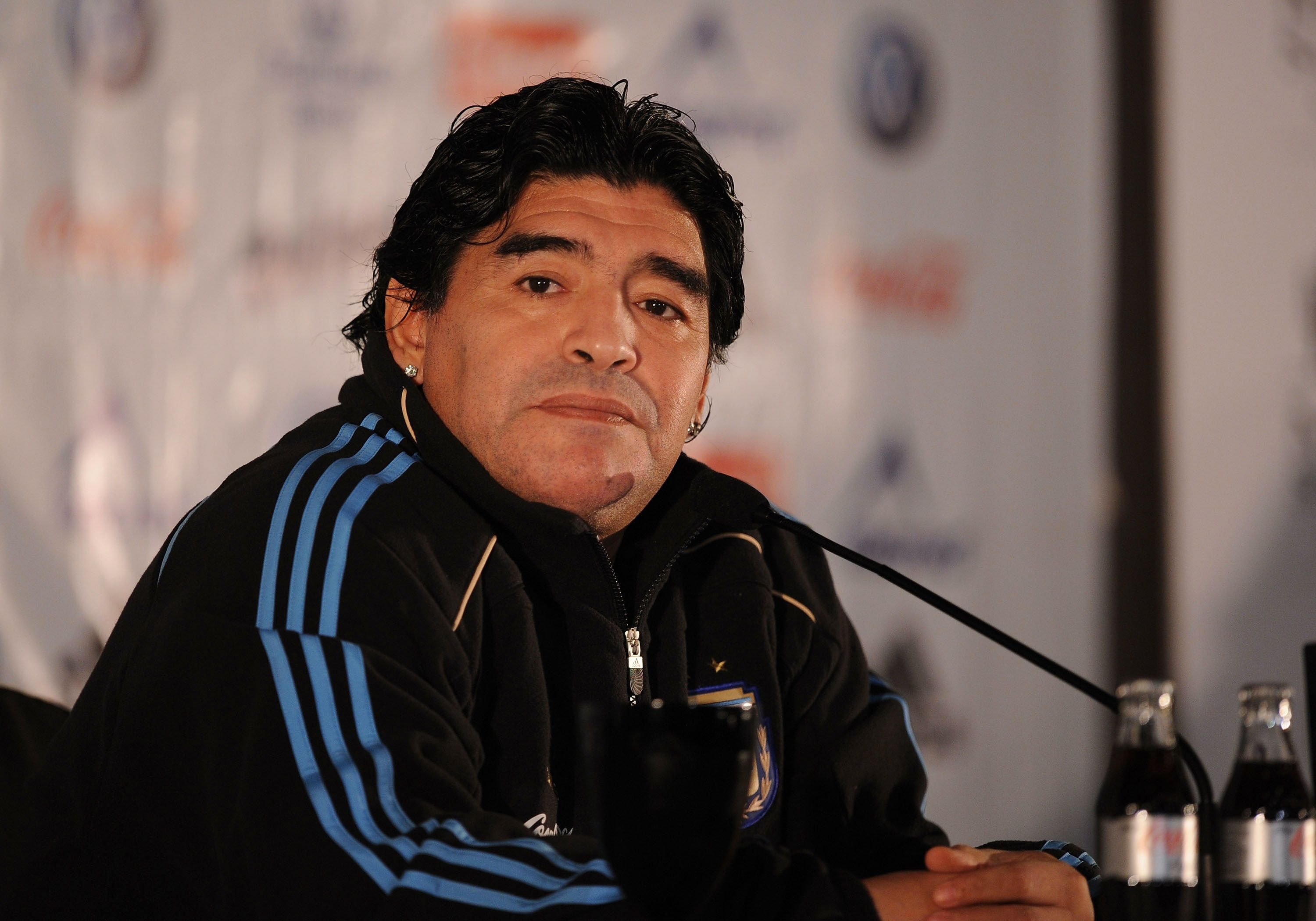 Diego Maradona attends a press conference at a hotel on November 12, 2009 in Madrid, Spain. | Photo: Getty Images
HIS MARRIAGE TO CLAUDIA VILLAFANE
Claudia Villafane was the only legal spouse that the talented footballer had in his lifetime. Villafane and the former Barcelona player met when she was just 17 years old. They dated for about ten years and walked down the aisle on November 7, 1984, in her hometown of Buenos Aires.
Aside from his two daughters, Maradona had a host of love children that reportedly made him a father-of-eight.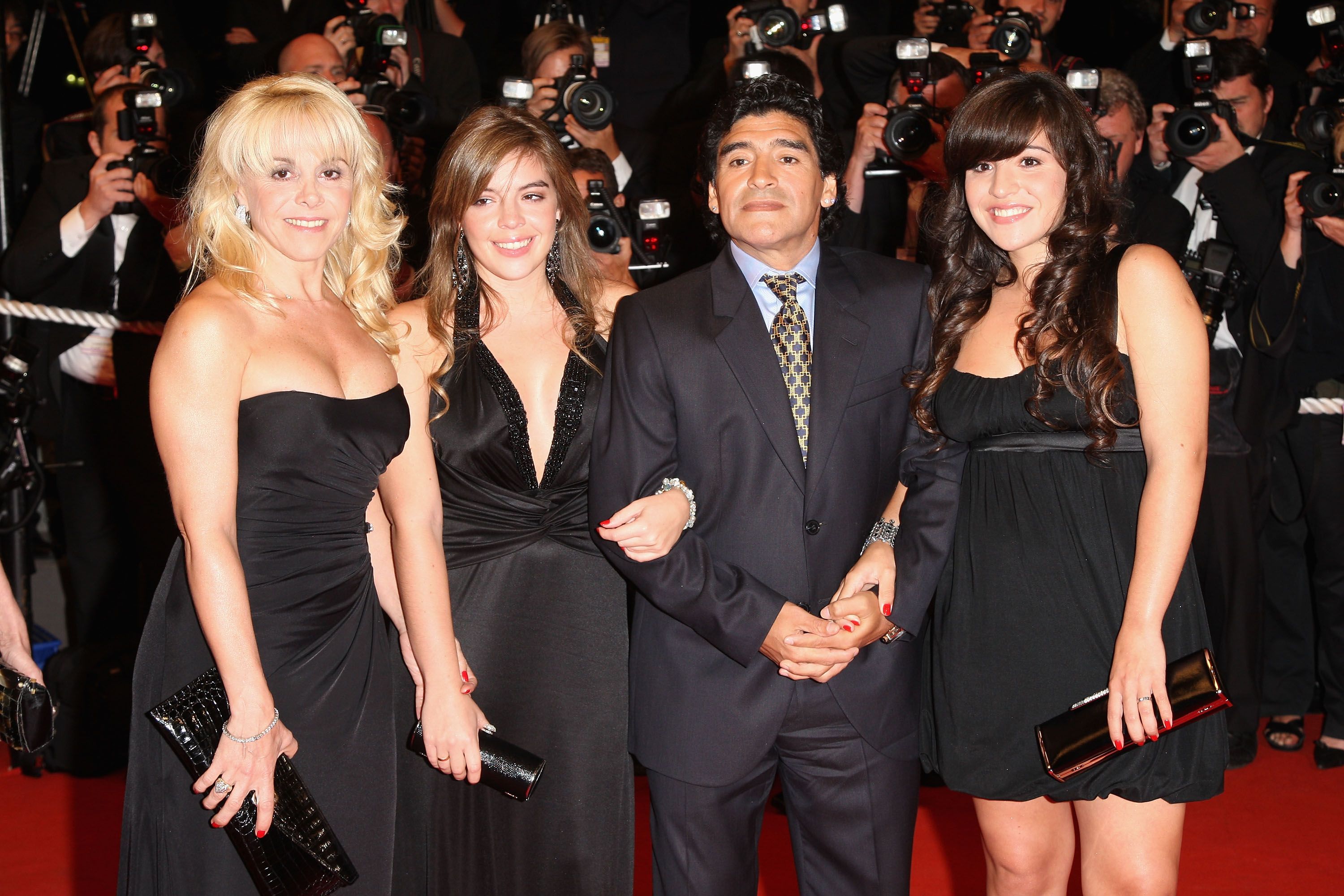 Diego Maradona and ex wife Claudia Villafane with daughters Dalma Nerea and Giannina Dinorah at the "Maradona" premiere during the 61st International Cannes Film Festival on May 20 , 2008 in Cannes, France. | Photo: Getty Images
Their union was blessed with two daughters, Dalma and Giannina, and they were married for two decades before the footballer filed for divorce in 2004. After their split, the duo remained amicable and was even seen at the 2006 World Cup together.
However, in 2018, they were embroiled in a nasty legal battle when Maradona sued her and their two daughters for stealing his money and purchasing apartments in Florida.
HIS OTHER RELATIONSHIPS
Maradona never got remarried after Villafane but had a string of extravagant affairs that usually got him in trouble. His only longtime relationship happened with former women's footballer, Rocio Oliva.
The former Argentina national football team coach fell in love with Oliva when they crossed paths in 2012, and two years later, they got engaged. Their engagement was celebrated with a lavish party in a Rome hotel. Unfortunately, they called it off in 2018.
He allegedly drove her out of the house he bought for her. According to reports, after Maradona fell ill at the 2018 World Cup, he reached out to Oliva and confessed that he took too much white wine while being taken away by the paramedics.
MARADONA'S COMPLICATED FAMILY LIFE
Aside from his two daughters, Maradona had a host of love children that reportedly made him a father-of-eight. The footballer has a son named Diego Jr Sinagra, who he only officially recognized in 2016 after years of denying paternity. Diego Jr. was born from Maradona's affair with model Cristina Sinagra.
He connected with another love child, Jana, whom he fathered with Valeria Sabalain, a nightclub worker. His last known child, Diego Fernando, was born in 2013 from his short-lived relationship with Veronica Ojeda.
More women have come out with reports of him fathering their children, and although their identities haven't been revealed, Maradona legally declared himself a father of eight children last year.
RUN-INS WITH THE LAW AND DRUG ABUSE
During his time as a player with Napoli's Italian team, Maradona was involved in many scandals. He was allegedly linked with the notorious Camorra crime syndicate, but it was never confirmed.
He also publicly battled his addiction to drugs and substances, which resulted in fines worth thousands of pounds and a 15-month ban from playing football. In 1998, he was arrested after shooting an air rifle at journalists, injuring four of them.
Please fill in your e-mail so we can share with you our top stories!