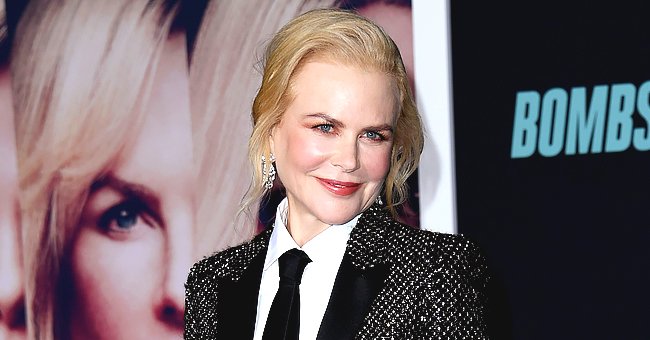 Getty Images
Nicole Kidman Reveals Heartbreaking Details about Her Childhood

In a recent interview, Australian actress Nicole Kidman discussed being thankful for everything she has now because she had so little growing up.
"I've always been aware of privilege because both my parents came from nothing," Nicole Kidman told Glamour UK as the magazine's cover star. "When we moved to America, we had nothing."
The 53-year-old added that her parents got a donated mattress, which they all slept on, from the Salvation Army. Kidman said that her mother helped put her father through his Ph.D. as he came from a very low-income family.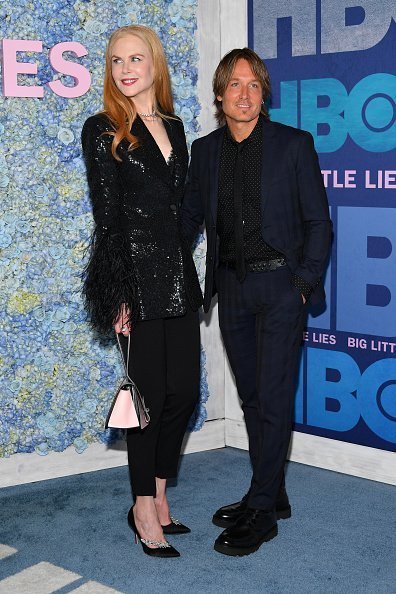 Nicole Kidman and Keith Urban at Lincoln Center on May 29, 2019 in New York City. | Photo: Getty Images
When her father became a psychologist, the actress shared that he would offer his behavioral therapy for nothing if people did not have any money. He only wanted to help them, Kidman said.
"I grew up with one of the gentlest, kindest fathers who was a giver and my mother was a nurse, so my family had that social conscience," the actress proudly said. Sadly, her father passed away in 2014.
Meanwhile, Kidman also shared details of the difficult childhood of her husband, Keith Urban. According to the actress, Urban is totally self-made. The singer grew up on a farm, living in a shed with his family.
Kidman first met Urban in 2005. At the time, the actress was still picking up the pieces of her failed marriage with her first husband, actor Tom Cruise. Luckily, Urban restored her confidence, the actress recently said in an interview, as reported by Closer Weekly.
Kidman said they never leave their children and that one of them is always there.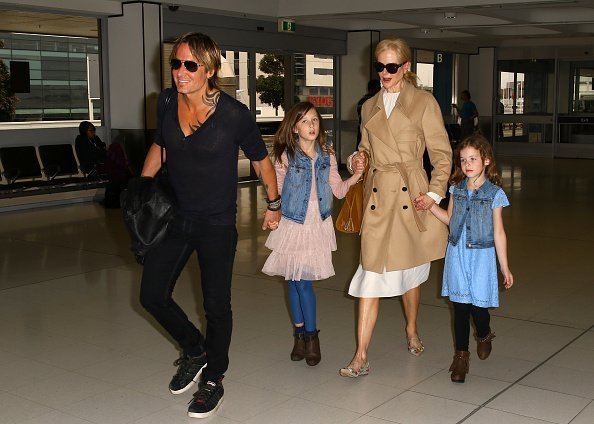 Nicole Kidman and Keith Urban at Sydney airport with their daughters Faith Margaret and Sunday Rose on March 28, 2017 in Sydney, Australia. | Photo: Getty Images
Kidman tied the knot with Urban in 2006. The couple's first daughter, Sunday Rose, was born in 2008, and after two years, they had their second daughter, Faith Margaret.
According to Kidman, Urban has to retreat from their "female-heavy" family from time to time, as reported by PEOPLE. The actress shared that her husband needs to escape with his guitar at times.
Sometimes, she even finds him in his closet playing guitar. Kidman said that was when she realizes they really need to give the multi-awarded musician space.
The Oscar winner also talked about juggling parenting duties with her husband as they balance their busy careers. Kidman said they never leave their children and that one of them is always there.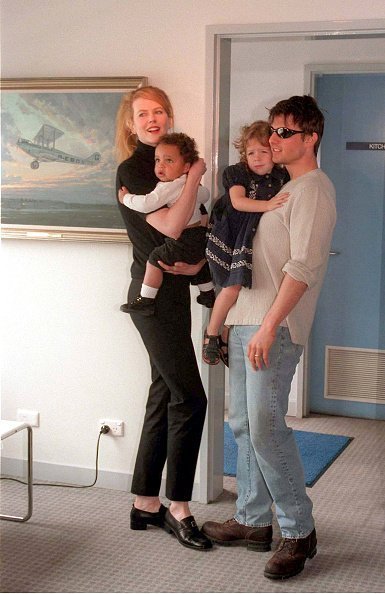 Nicole Kidman, Tom Cruise and their children at Sydney Kingsford Smith airport on January 24, 1996 in Sydney, Australia. | Photo: Getty Images
Currently, Kidman is starring in HBO's psychological thriller "The Undoing." She starred opposite celebrated actor Hugh Grant. This is the first time that the iconic actors appear on screen together.
Premiered on October 25, the show follows Kidman and Grant as Grace and Jonathan Fraser. Grace and Jonathan are embroiled in a Manhattan murder mystery.
Please fill in your e-mail so we can share with you our top stories!