Amy Adams Now Has a Crush on Robert de Niro after Watching 'the Godfather' for the 1st Time
Oldies are definitely classics as six-time award winner Amy Adams crushes on great legend Robert De Niro after a first-time watch of the old movie series called "The Godfather."
Multi Oscar-nominated actress Amy Adams appeared during a Youtube session on the "Jimmy Kimmel Live" show in the comfort of her home, via Zoom, dressed in a purple suit with her hair let down.
The 46-year-old beauty shared her engagements during the lockdown, one of which included binge-watching old movies from the 1960s.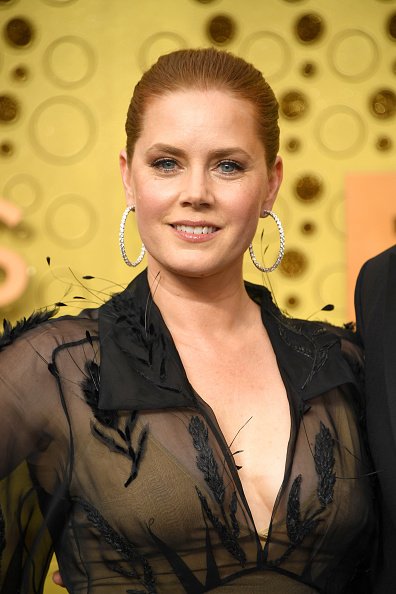 The star explained she had not seen a lot of movies she should have seen but got to watch movies like "The Godfather I and II" for the first time, which sparked up a crush for Robert De Niro. During the show, she was asked by the show's host, Kimmel, what she thought of the movie, and Adams replied:
"Yh, it was amazing and I realized I had a retroactive crush for Robert De Niro, it turns out."
Although there was the theatrical knowledge that came with watching the movie, the star seemed to enjoy seeing the icon because he was attractive.
The host wondered how her crush just got triggered despite De Niro's presence in other movies, to which Adams responded that she usually focused on his incredible acting skills and not his good looks.
...Adams is still making waves in the industry as she is set to play single mother "Bev Vance" in Ron Howard's drama elegy, "Hillbilly Elegy." 
Expatiating on the crush, the icon added that she felt a deep connection to De Niro and that it was retroactive as she was crushing on him in the '70s but not presently as she was happily married.
Reflecting on her marriage, the Italian born actress celebrated her fifth anniversary with her husband, Darren Le Gallo, in May 2020, taking to Instagram to tag him as her soft place.
The couple met in 2001 in an acting class and got married in 2015. They share an adorable daughter called Aviana Olla, who was born November 15 into their little family.
Although the star's husband quit acting in 2015 and spends his time drawing and painting contemporary art, Adams is still making waves in the industry as she is set to play single mother "Bev Vance" in Ron Howard's drama elegy, "Hillbilly Elegy."
The movie, set for premiere in November on Netflix, resonates with people who have either experienced generational trauma or addiction as it explored three generations of the Vance family.
Despite her upcoming movie and her numerous successes in the industry, the award-winning actress shared during an E! News interview that she is still grateful for her humble beginnings and still quotes from her first movie, "Drop Dead Gorgeous."