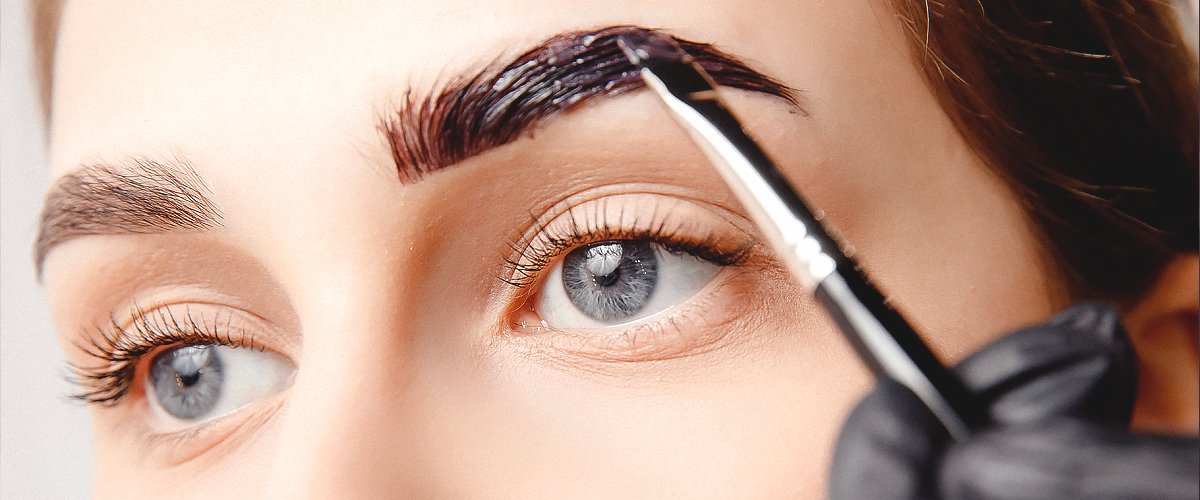 Shutterstock
Eyebrow Tinting — How to Nail the Look and Fix Common Mistakes

For centuries, people have relied on makeup to look better. Given how much the eyebrows can change one's appearance, it is only natural for us to pay special attention to them.
In the 90s and early 2000s, if you had thin eyebrows, you were trendy. Today, it's the complete opposite as thick and well-defined brows are in vogue.
Those who are born with thin brows and want to make them look in line with today's fashion have tried everything from microblading to applying castor oil, but in some cases, it is not enough.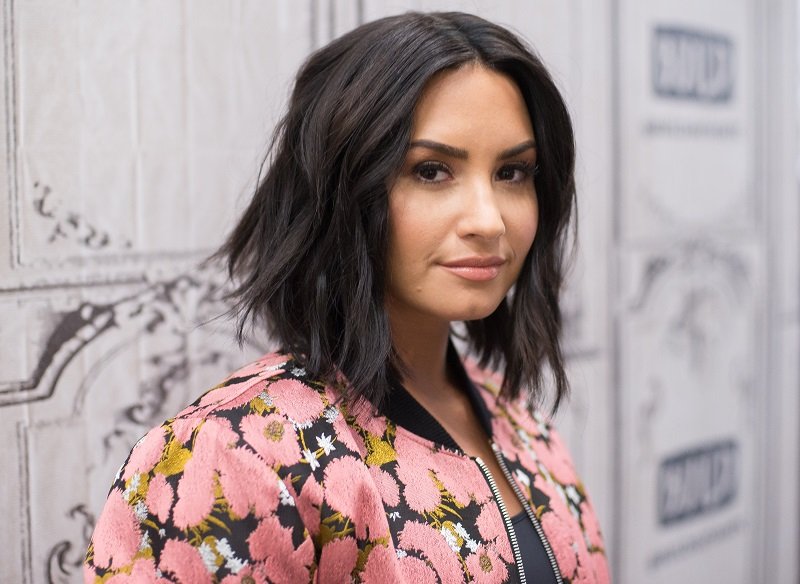 Demi Lovato on March 20, 2017 in New York City | Photo: Getty Images
EYEBROW TINTING
One of the possible solutions for that problem is eyebrow tinting. In short, eyebrow tinting means applying semi-permanent dye to define and enhance the shape of your brows.
Fortunately, this process can be done at salons, doctor's offices, and even at home with special products. When done correctly, the eyebrows end up looking fuller and more youthful.
It is important to point out that eyebrow tinting does not mean making brows darker. Instead, it is all about improving their appearance by matching your natural color.
THE PROCESS
One of the best aspects of this process is that, on average, a session lasts only 15 minutes, as Harper's Bazaar reported.
When you and your beauty specialist decide how full and natural you want your brows to look, they will prepare the area by cleaning them and applying a thin layer of petroleum jelly around to prevent staining the forehead or eyelids.
After that, the dye is spread over the area, following the natural way your brows grow. The second layer, though, is put in the opposite direction.
The product is left on the brows for a few minutes to achieve optimal results, and the excess is removed with a damp paper towel. It is better to get your eyebrow tinting on a Friday so you can keep an eye on the results over the weekend.
If you are thinking of tinting your eyebrows at home, the process is pretty much the same. According to Glamour, you need to be extra careful about leaving the product on your eyebrows for no more than five minutes, though.
They also recommend using a washcloth with a "tiny bit of gentle shampoo" to wash the product off, remarking that you should not rub it off.
THE DURATION
According to Women's Health Magazine, the dye that is supposed to be used in the process should be specifically formulated for the face.
As per how long the eyebrow tinting lasts, it will depend on your hair growth cycle as the tint, which is deposited on the top layer of the skin and the brow hairs, will stay intact until they start shedding naturally.
It is important not to worry too much about the immediate color of a "botched eyebrow tinting."
FIXING MISTAKES
On average, a brow tint could last you one month. However, eyebrows can begin shedding naturally between the third and the sixth week.
Even if you are extra careful, mistakes can happen. If you accidentally dye your eyebrows too dark, the best thing to do is use a gentle shampoo or cleanser daily to gradually reduce the tint's intensity.
According to Bustle, there is a DIY way to remove eyebrow tint easily. All you need to do is mix one part of baking soda and one part of your regular shampoo. Then, brush the thick paste into your brows for a few minutes and rinse.
The downside of this solution is that baking soda is quite drying, so it could damage your eyebrow hair follicles. Vogue Australia pointed out that it is important not to worry too much about the immediate color of a "botched eyebrow tinting."
They reported that the dye naturally fades away within the first week due to your skin's natural oils and showering routine. Eyebrow tinting seems like a quick alternative to looking beautiful, just like Demi Lovato looks here.
Please fill in your e-mail so we can share with you our top stories!
The information in this article is not intended or implied to be a substitute for professional medical advice, diagnosis or treatment. All content, including text, and images contained on news.AmoMama.com, or available through news.AmoMama.com is for general information purposes only. news.AmoMama.com does not take responsibility for any action taken as a result of reading this article. Before undertaking any course of treatment please consult with your healthcare provider.