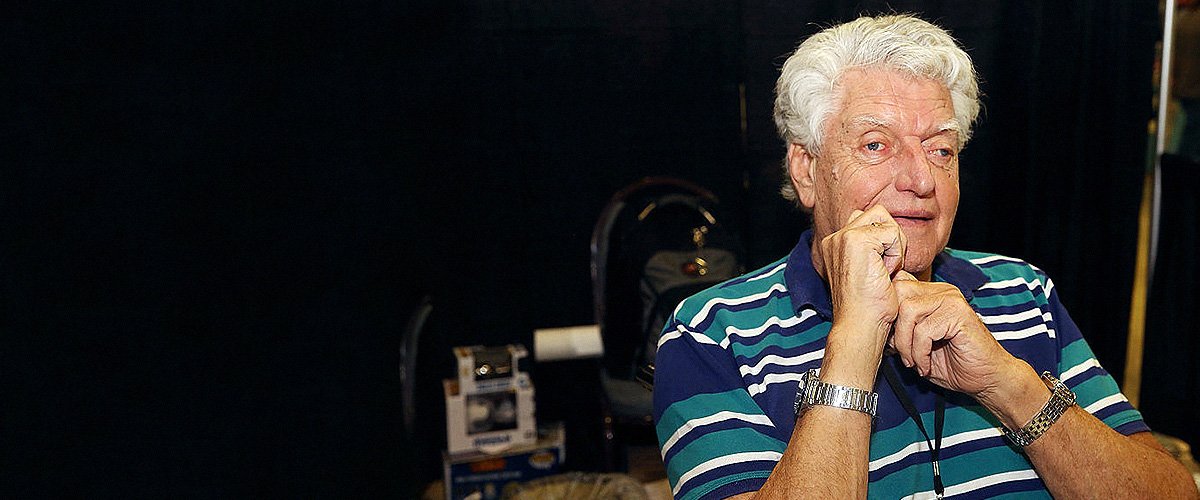 Getty Images
David Prowse, the Actor behind the Darth Vader Mask, Dead at 85

David Prowse, the 6-foot-7 Englishman who had the honor of playing the iconic role of Darth Vader in the original "Star Wars" trilogy has sadly passed away at the age of 85.
The news of his death was shared by his agents at Bowington Management on Sunday and, according to them, the actor died after an illness, which is yet to be revealed.
Born in Bristol, England, back in 1935, Prowse used to be a bodybuilder, having competed for the Mr. Universe title in 1960. After that, he became a three-time weightlifting champion between 1962 and 1964.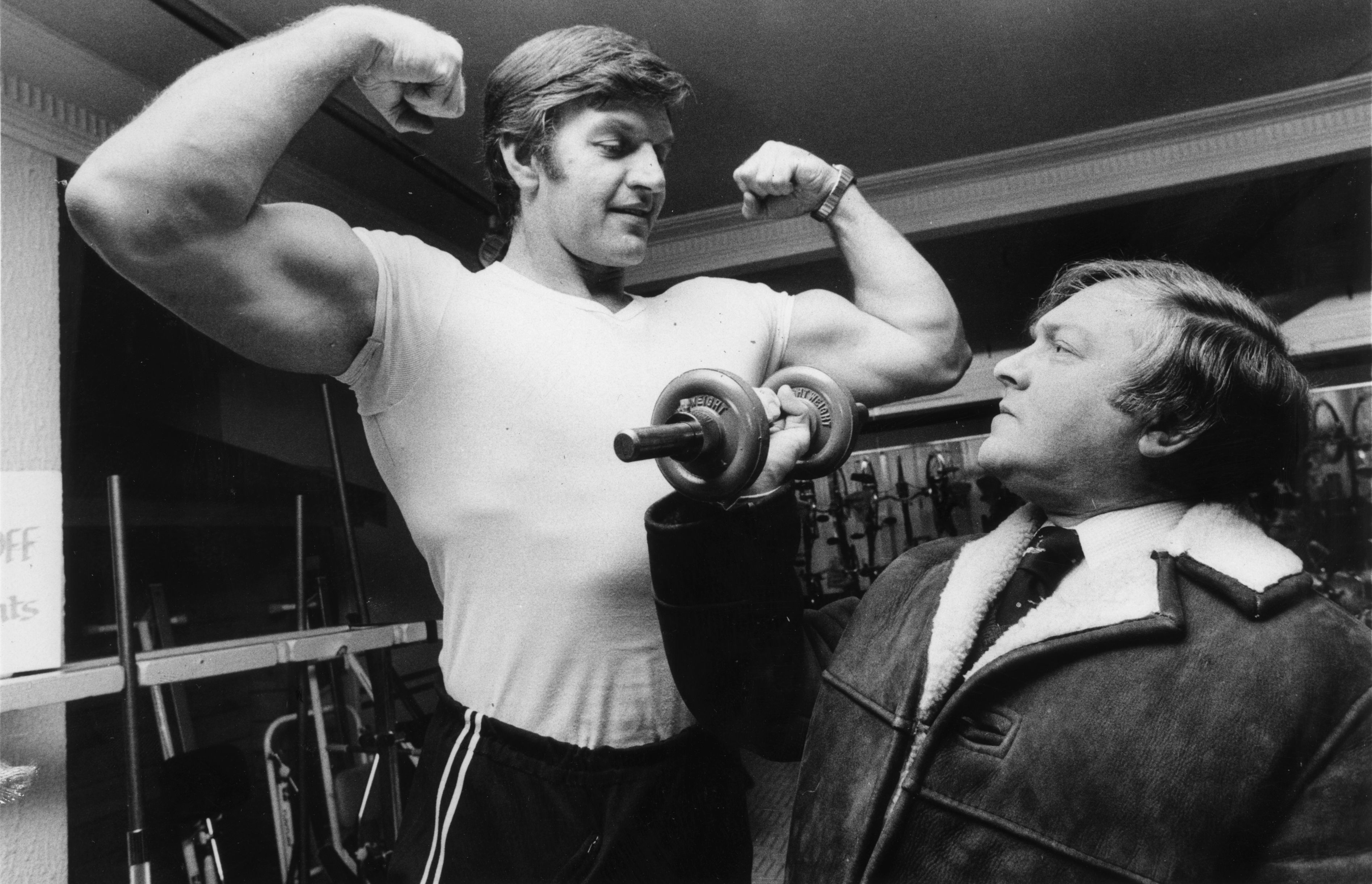 A young Dave Prowse posing for a potential client at the keep-fit department of Harrods before he got to play the role of Darth Vader in "Star Wars" | Photo: Colin Davey/Evening Standard/Hulton Archive/Getty Images
THE START OF HIS CAREER
The late star's first gigs in show business were on "The Beverly Hillbillies," "Doctor Who" and "The Saint," but he also starred in Stanley Kubrick's "Clockwork Orange" as Frank Alexander's manservant.
George Lucas noticed him in the movie and contacted him about two possible roles in the first "Star Wars" - Chewbacca or Darth Vader, the Lord of the Sith. In a 2016 interview, Prowse recalled:
"He said, 'There's a character called Chewbacca, which is like a huge teddy bear, or alternatively, there's the main villain in the piece.' Well, there's no choice, is there? Thank you very much, I'll have the villain's piece."
A HARSH REALIZATION
However, even though he took on the role of the villain, Prowse was not aware that his face would be hidden behind the iconic mask, and that he would be wearing a very hot and uncomfortable 40-pound suit.
Despite wearing only the suit, he was considered by Mark Hamill as the real Darth Vader.
VADER'S VOICE
Prowse was also disappointed to learn that he wouldn't be doing the character's voice, a job that was offered to actor James Earl Jones, but he believed that he could have done it himself:
"I think Jones did a wonderful job, but I still think I would have done equally as well given the right opportunity."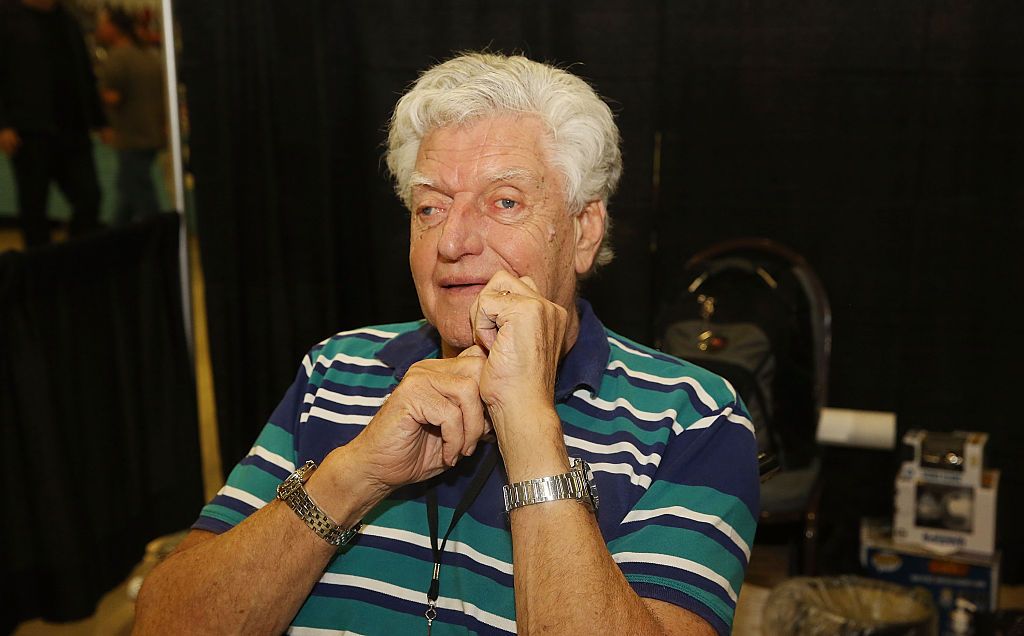 British actor David Prowse, the man behind the mask of Darth Vader, at the Magic City Comic Con in Miami, Florida | Photo: Aaron Davidson/WireImage
Prowse believed that his face would finally be revealed in "Return of the Jedi," when Vader's mask would be removed, but he was disappointed to learn that actor Sebastian Shaw would be the face seen by the audience.
Despite wearing only the suit, he was considered by "Star Wars" legend Mark Hamill, who played Luke Skywalker, as the real Darth Vader in a 2018 tweet.
Please fill in your e-mail so we can share with you our top stories!