Snoop Dogg's Commentary during Mike Tyson & Roy Jones' Fight Is the Real Winner for Fans
Fans were hooked to the screens during the exhibition bout between retired boxers Mike Tyson and Roy Jones, Jr. But Snoop Dogg stole the spotlight with his humor-filled commentary.
Rapper Snoop Dogg won boxing fans' hearts during his stint as a sports commentator for the much-anticipated exhibition bout between long-retired boxing icons Mike Tyson and Roy Jones. Jr. At one point, the "Deep Cover" hitmaker said:
"This [expletive] like two of my uncles fighting at the barbecue."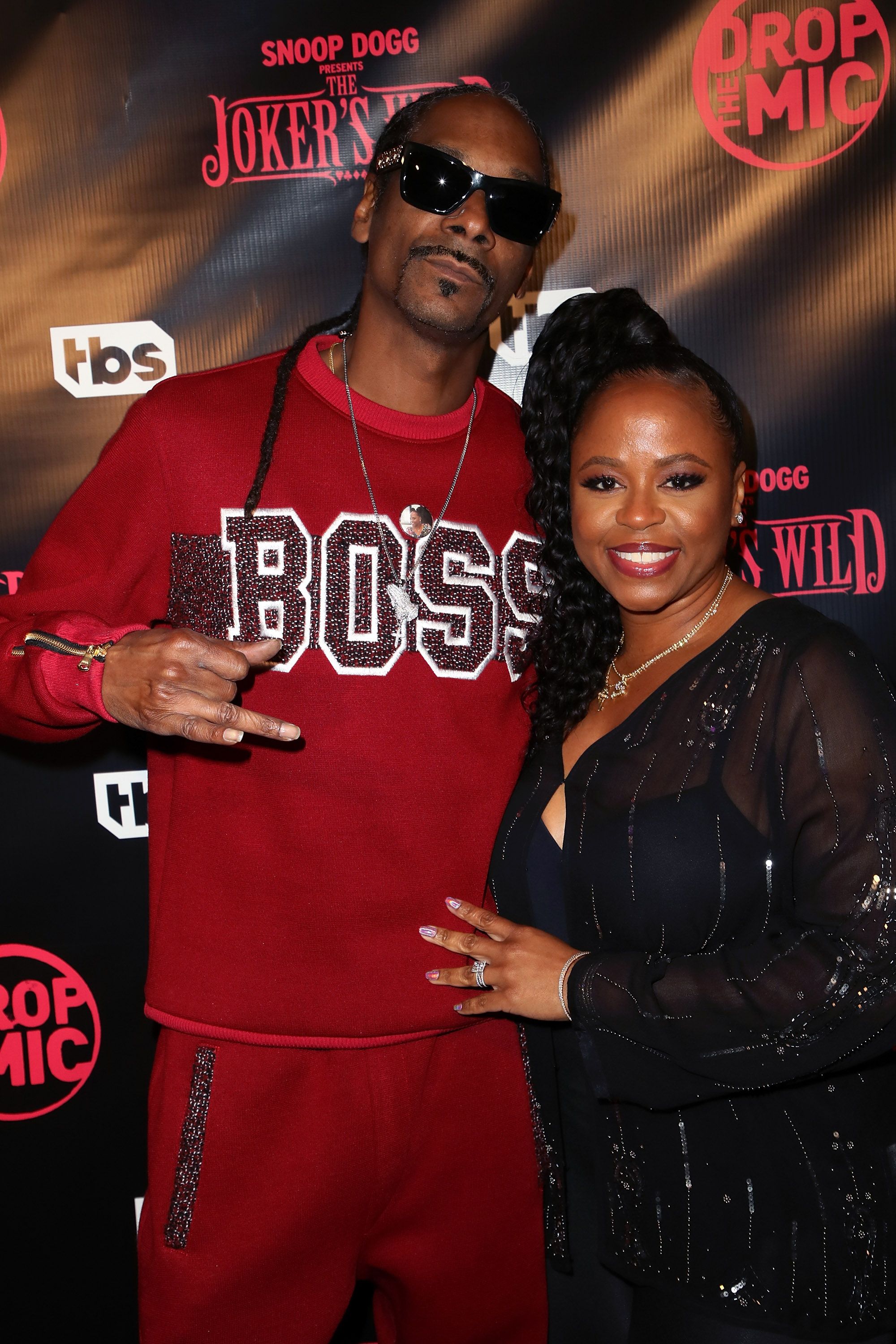 THE STAR OF THE NIGHT
Fans admired the 49-year-old hip hop icon's ability to insert humor into the intense fight scenes in the ring. One Twitter user wrote that the rapper "was the star of the fights last night."
One fan called the rapper MVP, while another said Snoop Dogg was the real winner for blessing everyone with one of 2020's funniest nights.
Another fan chimed in to jokingly suggest that wrestling commentator Michael Cole be replaced by Snoop Dogg. Judging by the flood of tweets following the fight, Snoop Dogg truly became the show's spotlight.
FELLOW CELEBRITIES WERE IMPRESSED
Even NBA superstar LeBron James praised the rapper's play-by-play activities. ESPN's Stephen Smith also called Snoop Dogg the most entertaining part of the rather moribund fight.
Other celebrities who expressed their admiration for the hitmaker were Washington Wizards star Bradley Beal, Atlanta Hawks star Trae Young, and Portland Trail Blazers star CJ McCollum.
Among the hip hop icon's famous friendships is with 79-year-old culinary icon Martha Stewart.
TEASING HIS COMMENTARY SKILLS
Prior to Tyson and Jones' main event fight, the rapper also joined the commentators' booth for the match between basketball star Nate Robinson and YouTube star Jake Paul.
Utah Jazz All-Star Donovan Mitchell enjoyed the rapper's commentary skills that he went on to recommend Snoop Dogg as a commentator for an NBA game.
Back in January 2019, Snoop Dogg, who was born Calvin Cordozar Broadus Jr., teased his commentary skills during a broadcasting booth cameo at a Los Angeles Kings game.
Snoop Dogg was the star of the fights last night.

Quick reminder that Snoop gets it. pic.twitter.com/YavOfeckxW

— Carson Brown (@CarsonBrownWSU) November 29, 2020
FRIENDS WITH A CULINARY QUEEN
The Grammy-nominated rapper is known for his jovial nature. Among the hip hop icon's famous friendships is with 79-year-old culinary icon Martha Stewart.
Snoop Dogg recently revealed that he and Stewart have been keeping in touch through Zoom while in quarantine due to the COVID-19 pandemic.
They have been friends for 12 years and they often bond over cooking. The rapper once said that the favorite food he enjoys preparing with Stewart was brownies.
The MVP of tonight gotta be SNOOP DOGG #tysonvsjones pic.twitter.com/E0CnFlfDfw

— Champagnepapi (@El_scritor) November 29, 2020
With the Christmas season setting in, Snoop Dogg earlier released a Christmas version of his song "Did Somebody Say," to the delight of his fans.
He appeared in a TV advert for a UK food delivery service riding a motorbike to drop off food to customers. He remixed the company's ad jingle, which quickly went viral.