Drake Snuggles with Look-Alike Son Adonis in a Rare Father-and-Son Snap — Check It Out
Grammy-winning rapper and singer Drake has the most comfortable spot to rest on after his Thanksgiving celebration which he shared online. Some celebrities could not handle the heart-melting snap.
Drake, a  prominent figure in the hip hop industry, can be hard at work but he's a big softie when it comes to his look-alike son, Adonis Graham, whom the rapper shares with visual artist Sophia Brussaux. 
The 34-year-old doting father took to Instagram to share a cute snap of himself with his adorable three-year-old son. The father-son duo looked cozy in each other's company.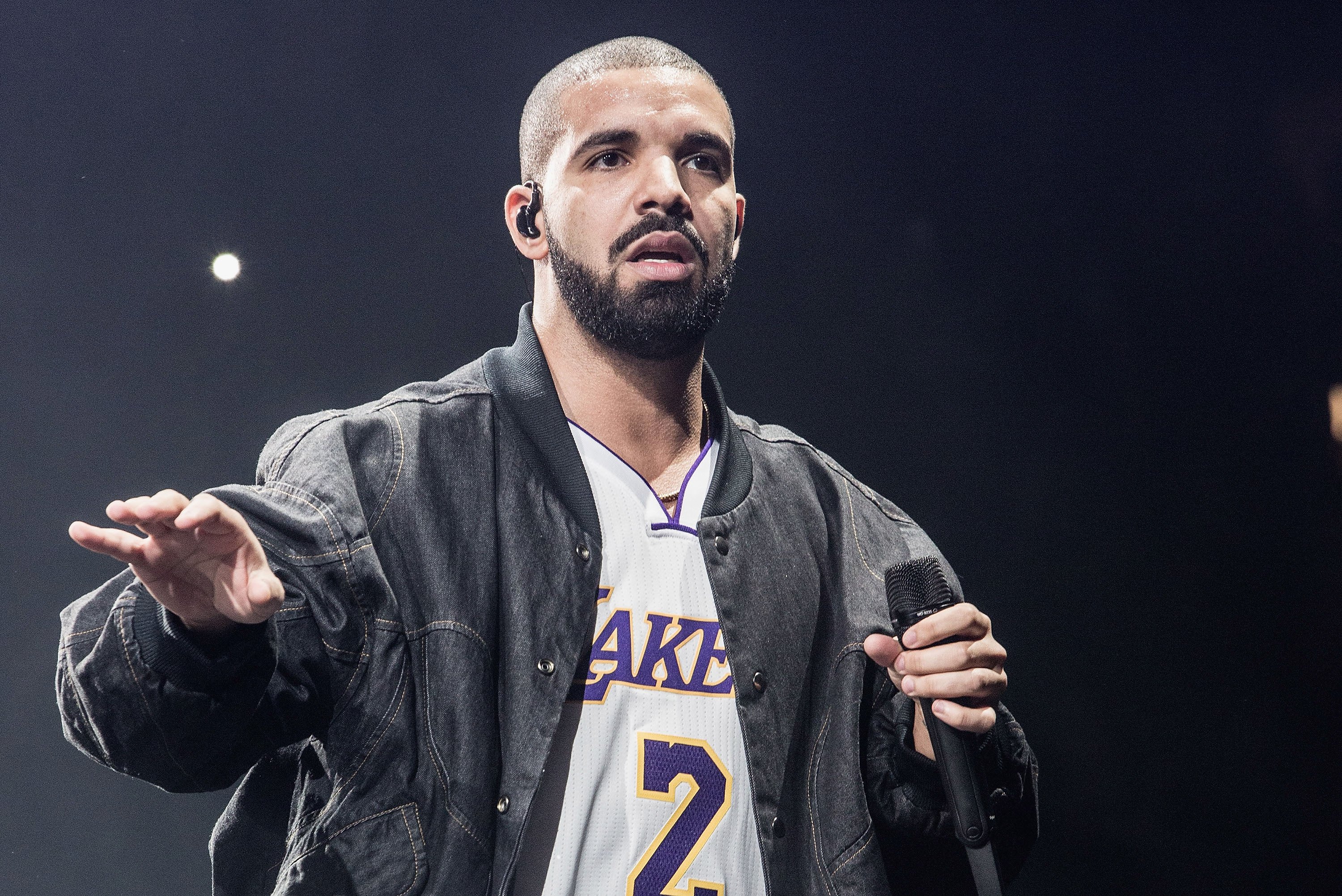 A CUTE FATHER-SON MOMENT
In the snap, Drake and Adonis appeared to be watching something entertaining on television while relaxing on their bed. The rapper, who wore a black hooded jacket, snuggled and rested his head on his son's tiny shoulder.
While helping himself eat a bowl of delectable snack, Adonis, dressed in a long-sleeve maroon collared shirt, rested his tiny head on top of the "Laugh Now Cry Later" singer's head. 
Many famous personalities in the entertainment industry were quick to comment on Drake's picture as his son looked adorable because of his precious gestures to his father.
Some Instagram personalities also took to the comment section their thoughts about Adonis, who sported braids on the picture. Singer and TV personality Keshia Chante wrote:
"Papi & the prince."
She ended her comment with two white hearts. Model Yaris Sanchez also noted Drake and Adonis' undeniable love for each other as their bond is what matters the most. 

SHARING HIS PROUD MOMENT
It took a while for fans to learn that Drake was a father as the latter only revealed his status through his album, "Scorpion" in 2018. The rapper and the 30-year-old French artist welcomed Adonis in 2017.
The "Hotline Bling" singer shared his son's charming photos online last March and it was the first time he had done so. Drake said it was great to share his cute son with the world.
Brussaux gained public attention in 2017 and claimed that she was carrying Drake's baby. 
THE JOYS OF PARENTING
Like many fathers, Drake also documented his son's new milestones such as going to school. The proud father earlier shared Adonis' first day of school on Instagram, where he posed for a while before riding the car.
Brussaux also gushed at their adorable son. She shared online their cute bonding time on the mat and Adonis looked game while mimicking his mother's yoga poses. 
Having Adonis and Brussaux in his life has made Drake feel fulfilled and humble. His journey through fatherhood will surely put him in the best disposition in life. 

There was a time in Drake's life that he doubted if he really was the father of Adonis. This prompted the rapper to undergo a DNA test to make sure that Brussaux's child was his actual son.
Brussaux gained public attention in 2017 and claimed that she was carrying Drake's baby. On how the news spread like wildfire, rapper Pusha- T released a diss track to publicize that Drake had a "secret baby."