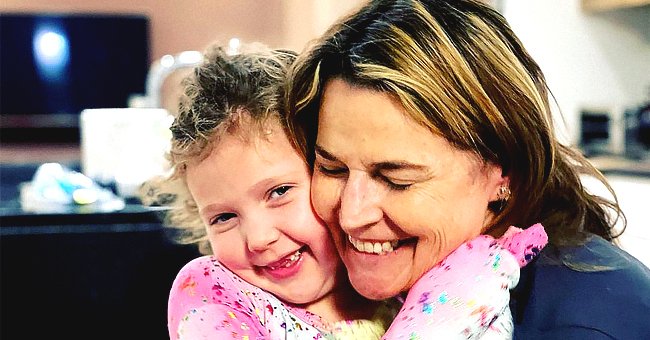 instagram.com/savannahguthrie
Savannah Guthrie's 2 Children Look Painfully Cute in These Thanksgiving Photos
Savannah Guthrie gave her fans more glimpses of her two cute kids in her latest social media post, which she shared in honor of Thanksgiving.
Since famous broadcast journalist Savannah Guthrie returned home to her family after covering the elections, she has hardly left. Guthrie is soaking up the extra "at-home" time with her husband, Michael Feldman, and children thanks to the novel Coronavirus.
Guthrie and Feldman have been spending a lot of at-home time with their kids, Vale, 6, and Charles, 3, and the famous journalist has so far been kind enough to keep her fans in the loop.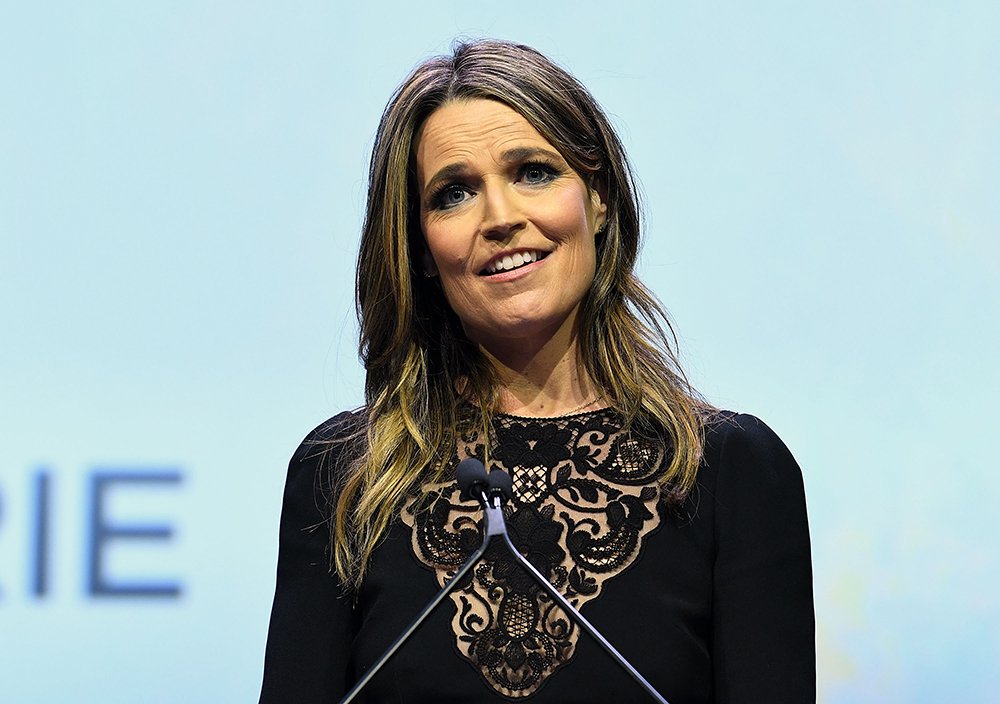 Savannah Guthrie attending 2017 Matrix Awards in New York City in April 2017. I Photo: Getty Images
On Instagram, her latest post was made three days ago in honor of Thanksgiving. It was a montage of pictures that featured her two kids demonstrating sibling love and getting hugs from her and her husband.
The first shot in the series was one that captured Vale sitting by a large window overlooking a beautiful view that gave the impression that she was in a skyscraper. The image that followed saw her brother posing with his hand against his cheek as he cracked a cute smile.
The third image was a heartwarming one that featured the two children holding each other by the hand as they sat opposite one another in a van. Charles, 3, was seated in a baby seat and secured with belts.
The rest of the pictures captured one of the two kids posing with either Guthrie or Feldman. In her captions, the proud mother and wife declared that she was thankful.
Guthrie has always shown outstanding dedication to covering the activities that take place during election time.
In the comments section, fans wished her a happy Thanksgiving day and gushed over her lovely family. One fan stated that the family was beautiful, while another testified to melting due to the kids' cuteness overload, especially with the hand holding.
Earlier this month, America's citizens decided on who would lead them for the next couple of years. As a Broadcast Journalist, Guthrie strived to cover the historical event, which meant she had to spend a couple of days away from her family.
She shared Instagram posts as she and her colleagues pulled all-nighters and worked ceaselessly to leave no aspect untouched. After it was all done, she returned home and gushed about the reunion on her Instagram page.
The proud mother shared a series of pictures that featured herself and her two kids cuddling. Fans were happy for the reunited family, and they thanked Guthrie for her efforts in keeping the masses informed about the election.
Guthrie has always shown outstanding dedication to covering the activities that take place during election time. In 2016, she joined her colleague Lester Holt to co-anchor election night news coverage despite being over eight months pregnant with Charles.
She and Feldman welcomed boy, Charles Max Feldman, whom they named after her deceased father and his late grandfather. Now, fans are left to wonder if that will be all for the couple or if the little bundle of joy will be getting a sibling anytime soon.
Please fill in your e-mail so we can share with you our top stories!