Kobe Bryant's Daughter Gives Close-up Look at Mom Vanessa's Tattoo of Family Members' Names
Natalia, daughter of the late legendary basketball player Kobe Bryant, showed off her mother, Vanessa Bryant's leg tattoo featuring the family's names in a recent gorgeous picture on her Instagram story. 
Many iconic souls have walked the surface of this earth. Many were laid to rest after years of impactful living at ripe old ages, while death stole some away like thieves in the night. 
In the events of their demise, several loved ones usually put in the effort to keep their legacies burning. To keep the memory of their time on earth alive, they go out their ways to honor these fallen souls with words and actions.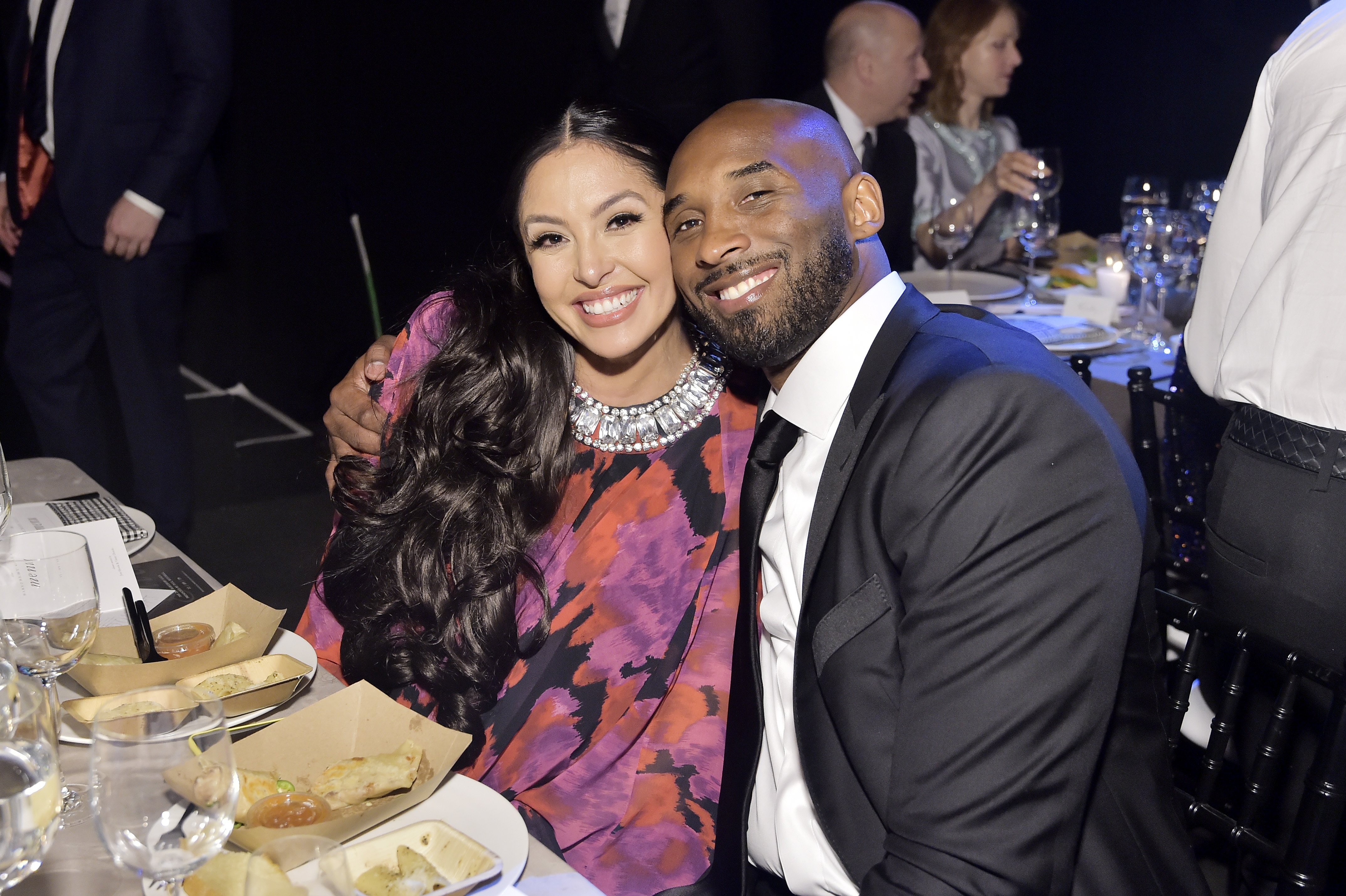 Vanessa Bryant, several months after the death of her husband Kobe Bryant and daughter Gianna in a helicopter crash early this year, honored her family with a lovely tattoo of all their names written on her right leg just beside the ankle.
Her first daughter Natalia recently posted an incredible close-up shot of the stunning body art on her Instagram story. The names were written in a straight line in a cursive font, and it started from Kobe's down to the last born.
The photo gave a good view of the 38-year-old's well-toned foot while it was stuffed into an elegant dark green stiletto heel. It also showed her chain anklet resting delicately around her ankle, giving the picture more edge.
The photographer, Brian Bowen Smith, also took to his Instagram feed to post the remarkable photo. He expressed his gratitude for being able to capture the beautiful work of art and also thanked Vanessa for trusting him. 
Vanessa honored her late husband with a touching throwback photo of both of them cuddling at Disneyland.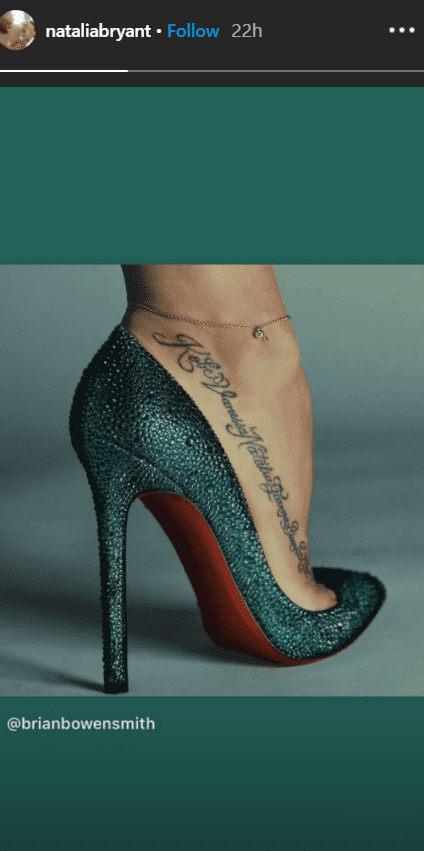 This is not the first time the world is getting to see the beautiful tattoo as Vanessa first posted a picture of it last month after she had it done. It was inked by the famous tattoo artist, Mister Cartoon.
It is important to note that it is not the only tattoo she has in celebration of her family. She also has a tattoo in Gianna's honor written across her wrist while another of Kobe around her neck. 
Also, to commemorate the anniversary of their first meeting on November 27, 1999, Vanessa honored her late husband with a touching throwback photo of both of them cuddling at Disneyland.
The pair met on the set of an Eastsidaz music video shoot and struck up a conversation that eventually led to them becoming an item as the months passed. They tied the knot the following year in April 2001.
The love birds went on to share four lovely daughters, 17-year-old Natalia, the late 14-year-old Gianna, 4-year-old Bianka, and finally, the adorable Capri, who celebrated her one year birthday with an all-out bash in June this year. 
After his demise, several of Kobe's friends showered the family with unending love. Some of them included his longtime pal and former teammate Pau Gasol, who has shown just how close he is to the family with several social media posts. Surely, all support goes a long way after such an ordeal.