Vanessa Bryant Remembers Kobe as She Revealed Some of the Memorabilia Stored in Their Home
Vanessa Bryant, the wife of late basketball legend Kobe Bryant, showed his personal belongings as she remembered him in recent posts on her Insta story.  
In a series of photos and videos on her Instagram story, Vanessa Bryant, showed her late husband, Kobe Bryant's personal belongings as she remembered him.
As she took a trip down memory lane, Vanessa gave her fans and followers a good view of her husband's priceless belongings. The first clip showed a purple jersey and the white basketball trainers Kobe wore for an All-Star Game in 2002.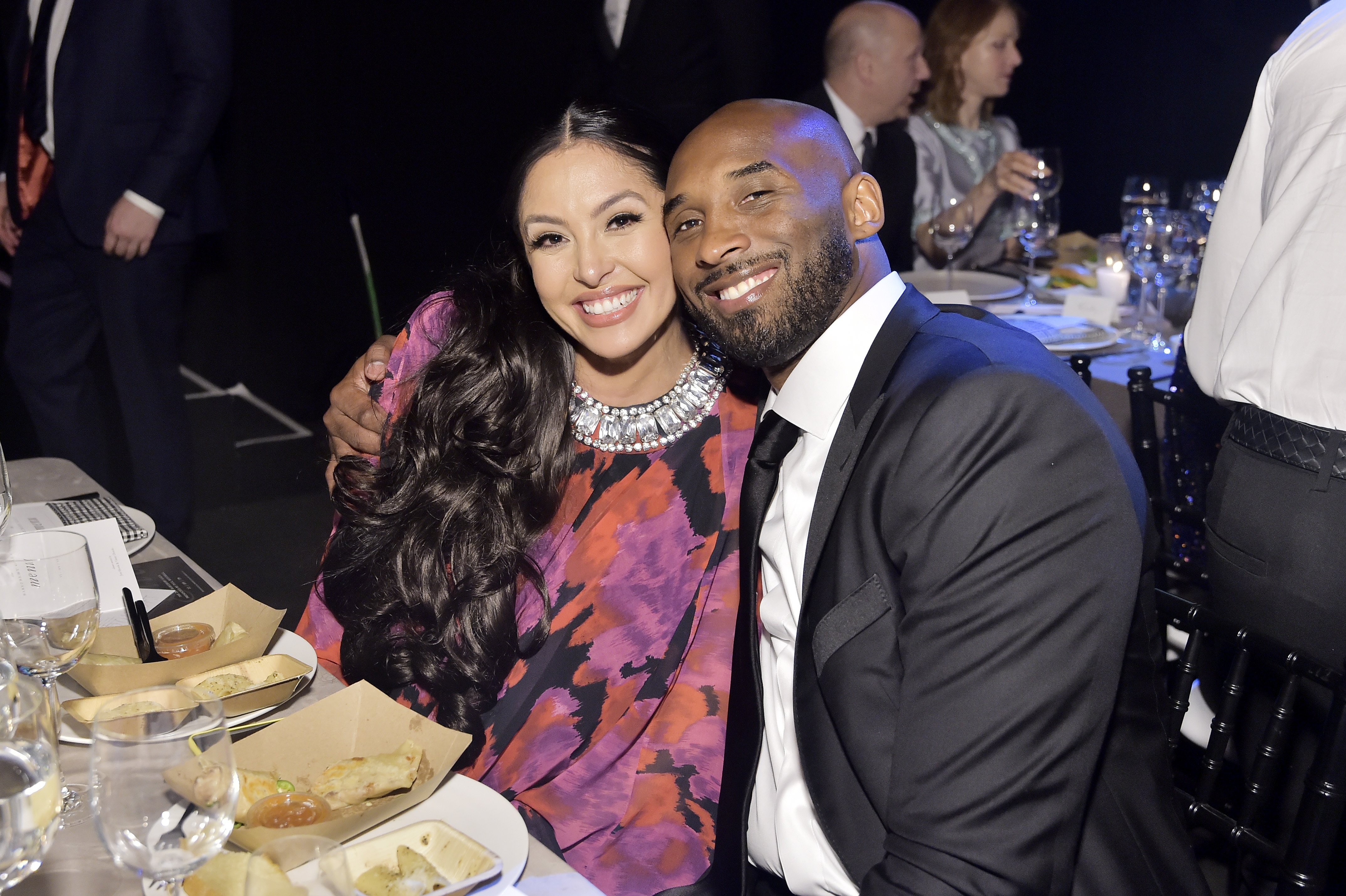 The second video showed the late icon's highschool jerseys and warmups. Vanessa explained that the items had been auctioned off and it was sad that her husband had to repurchase them in 2013.
Among the other items were Kobe's cream-colored Adidas basketball shoes and a dark Lakers jacket from his teens that Vanessa had on as she took a mirror selfie. Across the picture, she wrote: 
"My Baby's Lakers Jacket #teenageyears??."
The mother-of-three reportedly also added that she was keeping all her late husband's valuable belongings for her baby and her girls. She also proudly called herself a "hoarder wife."
In more heartwarming news, earlier this year, Vanessa announced that she found one final letter from her husband. She revealed she saved the letter to open it on her birthday, May 5. She added that it gave her something to anticipate.
Vanessa is suing the Los Angeles County Sheriff's Department and Sheriff Alex Villanueva. 
She divulged that when she opened the letter, Kobe wrote "To The Love of my Life" and had an artist's drawing of herself with an angel holding her up on the inside. She also said that she found the art ironic. 
Vanessa has had to battle a few painful issues during this rough time. On Tuesday, just before posting her husband's memorabilia, she shared a post that read, "we are often let down by the most trusted people."
Vanessa posted this just a day after she addressed her mother about the allegations she made against her on a talk show on Monday. According to sources, Vanessa's mother, Sofia Laine, accused her daughter of sending her out of their house and collecting her car.
Vanessa, however, denied all claims and accused her of hiding all her diamonds and furniture to give the impression that she was not being catered to.
She also expressed her disgust at Laine for shedding tears over a house and car that were not in her name. She added that her mother had not been emotionally supportive and physically present ever since Kobe died.
In the midst of this, it has also been reported that Vanessa is suing the Los Angeles County Sheriff's Department and Sheriff Alex Villanueva. 
The petition was filed because of a photo leak of the helicopter crash that killed Kobe and the other occupants. As Vanessa battles these cases, the world continues to pray for strength to go through this rough patch.