Gabrielle Union's Daughter Kaavia Looks Super-cute in Red Outfit and Accessories in This Photo
Gabrielle Union's famous toddler, Kaavia, showed off her fashion streak in classy outfits while showing off some lady-like poise for the gram. Kaavia, who was all about her business, was photographed unaware.
Star actress Gabrielle Union's baby girl was having brunch at home; nonetheless, she showed off and showed out in a classy all-red themed outfit, possibly channeling the "Christmas" mood.
Kaavia looked every bit the adorable toddler as she donned a miniature red Christmas sweater and a black knee-length skirt that had red flowers printed all over. The little girl's hair was held up in a sleek bun and red bow.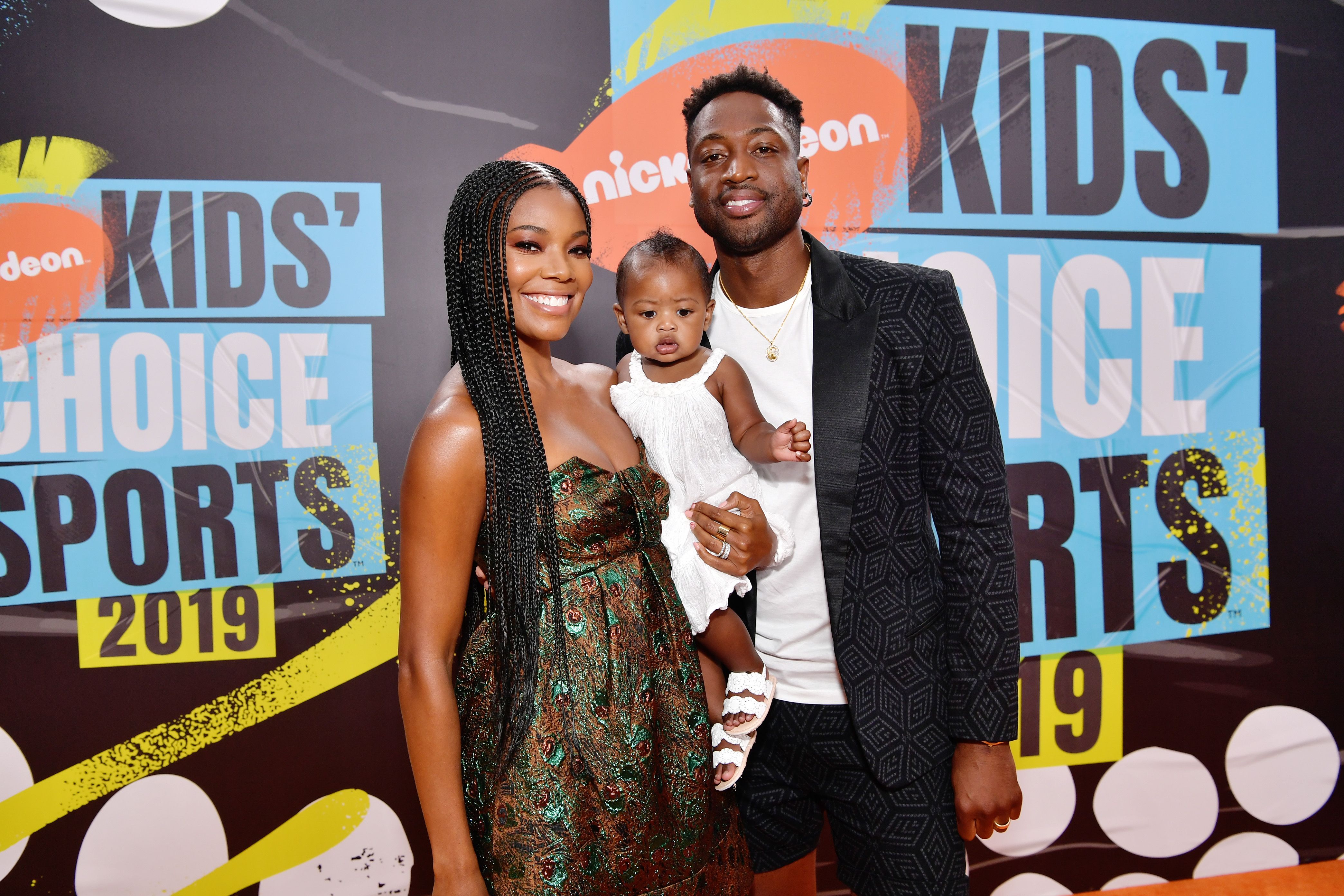 On one arm, Kaavia carried a bright red sling purse while her feet were covered in lengthy white socks and a pair of UGG boots. The toddler was in her little world as she showed off a lady-like gait and walked off.
The unaware baby girl seemed to be staring at something in her hands as she walked indoors minding her business. The caption was written from her perspective, giving fans a hint she had no time for fussing:
"Girl, bye. I asked you. 'Who all gonna be there?'"
Many fans let baby Kaavia know she aced the classy outfit as they gushed over her and her "shady baby" moves. While one fan showed their approval for the chic purse, another person sweetly commented about her UGGs.
Little Kaavia is one of Union and Dwyane Wade's kids in their lovely blended family. While she is Union's first child, Wade is dad to three other kids, Zaya, Xavier, and Zaire. In one of their recent parenthood talks, the couple shared that their kids inspired them. 
The quarantine period provided enough bonding time for Kaavia and her mom.
Wade and his wife marveled at having a two-year-old who could perfectly express her feelings through her facial expressions that could sometimes be funny. 
They also talked about their trans daughter, Zaya, who is owning her truth and living up to it against varying opinions. The proud parents made it known that they would not have it any other way. 
During quarantine, Kaavia's expressions created premium content for netizens who had a field day creating memes. One of her iconic photos that have now gone viral was first posted by her NBA alum dad, who took to Instagram, showing her in a pensive mood.
The little one was photographed sitting in their home's luxury living room as she sat on the comfy couch wearing her pajamas. Kaavia had her hand tucked under her cute tummy as she looked down, seemingly deep in thought. Her dad captioned it "mood."
The quarantine period provided enough bonding time for Kaavia and her mom. This did not exclude their loved ones, as they would often show off how grateful they were for family.