Kate Middleton Stuns in Recycled $1050 Purple Blouse as She Jokes about 'Toddler Tantrums'
Latest update on the Duchess of Cambridge, Kate Middleton, had her rocking a recycled glam which did not look less than exquisite and classy, while she shared her opinion on motherhood.
British royal Kate Middleton's new video shared to the Kensington Royal official Instagram page juggled fans' memories to another time when they had seen a similar glam on her. 
In the video, Middleton was filmed enthusiastically talking about childhood particularly the early years as she indulged her fans in a Q&A session. The Duchess of Cambridge looked pretty in a purple crepe Gucci blouse that cost $1,050.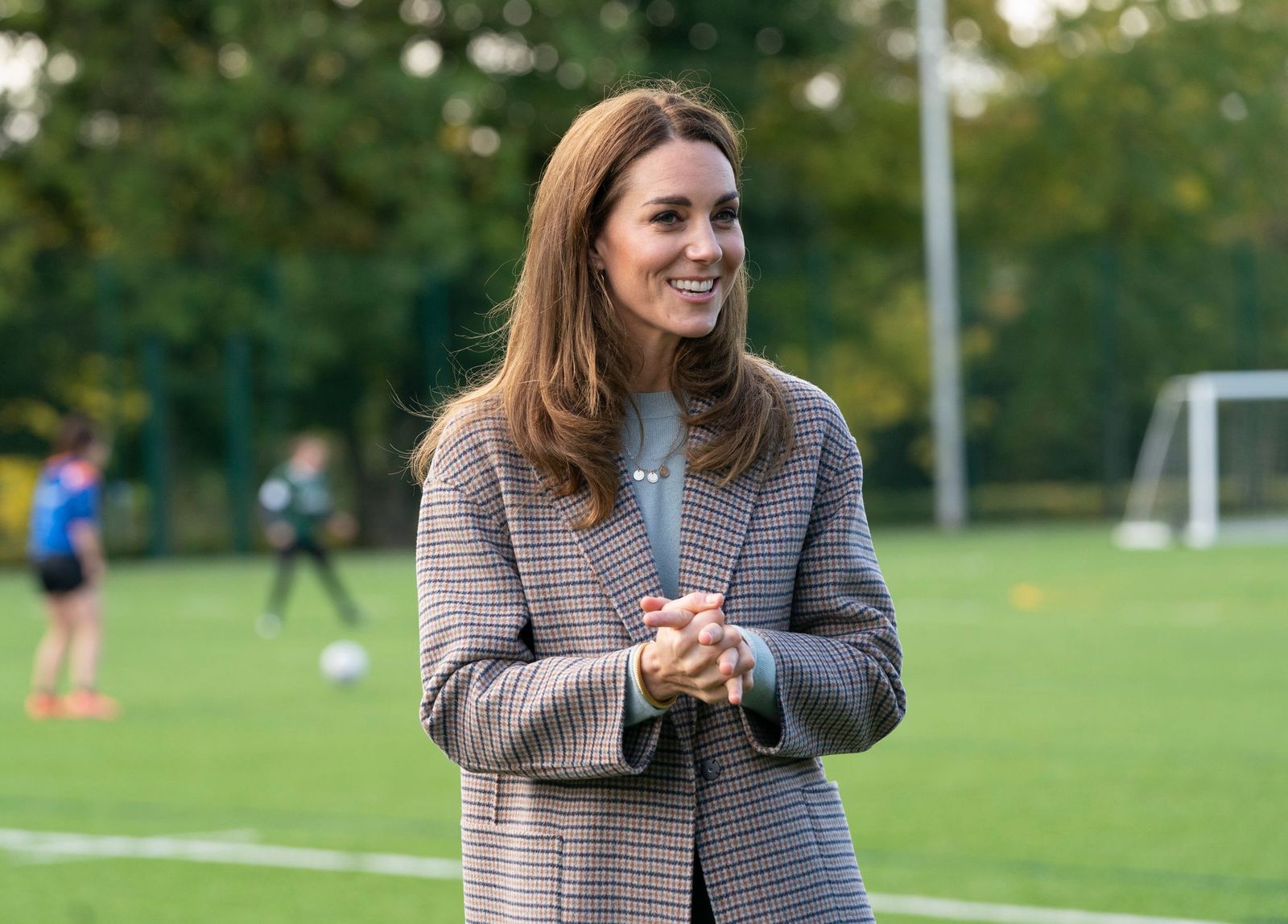 The luxurious blouse was buttoned at the wrists while featuring a big bow at the neck area which Middleton tied to cover her throat. The star mom left her hair in a parted style to frame her face. 
Back in 2019, [Middleton] rocked the same blouse to a south London event while visiting a children's center.
She completed the chic glam with subtle makeup, while her only visible jewelry was her wedding ring. Middleton, 38, seemed to enjoy reading out answers to fan's questions. The video's caption that assessed fans read:
"Thank you so much to everyone who submitted a question on the early years throughout the week…"
While the Cambridge royal dished out her takes and focus on early years, her simple glam brought to mind another time when she rocked the same Gucci bespoke. 
Back in 2019, the star mom rocked the same blouse to a south London event while visiting a children's center. At the time, Middleton wore the top tucked into black high waisted pants fastened at the waist with a black belt.
However, it appears the royalty prefers to wear her Gucci blouse in her own unique way. Fans noticed that Middleton rather wore her bespoke wrong dress compared to Gucci's fashion description. 
In 2019 and also in her latest video, Middleton wore the blouse with the buttoned-down back to the front. According to Gucci's description, the buttons were supposed to be at the back but it seemed the public figure preferred to change the style. 
For a while now, Middleton has been working on research that had to do with childhood. The star who has little kids, once shared that she was particularly interested in the early years because those were the stages of human life that determined societal happenings.