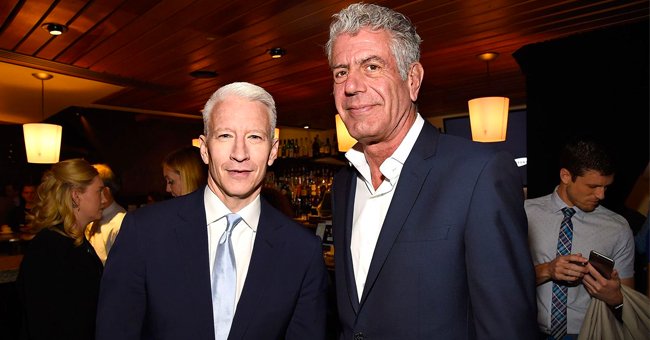 Getty Images
Anderson Cooper Gets Emotional Remembering His Late Friend Anthony Bourdain

CNN news anchor Anderson Cooper was visibly moved after sharing clips from an old Thanksgiving cooking segment with the late superstar chef and bestselling author Anthony Bourdain, two years after his passing.
53-year-old journalist and TV anchor Anderson Cooper reflected on his friendship with late celebrity chef and author Anthony Bourdain, who passed away in 2018 at the age of 61, on a holiday-themed program.
During the Thanksgiving episode of his online show on CNN "Anderson Cooper Full Circle," Cooper shared a clip from a 2015 broadcast on which he and Bourdain made "Sunday Gravy."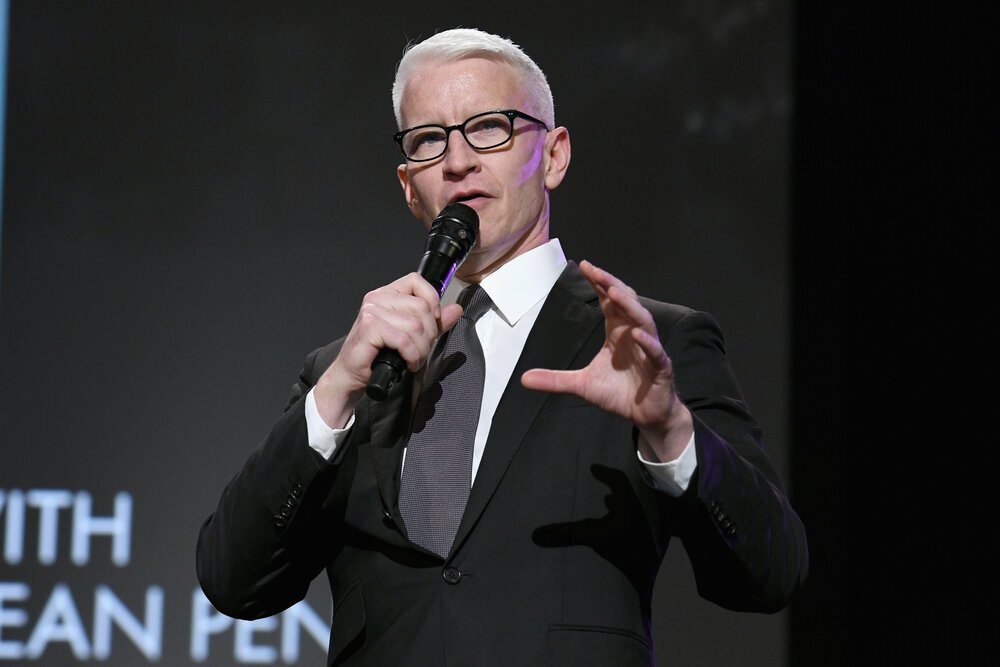 Anderson Cooper attending the Sean Penn CORE Gala benefiting the organization formerly known as J/P HRO at The Wiltern in Los Angeles, California, in January 2019. I Image: Getty Images.
Starting the episode, Cooper reflected about Thanksgiving revolving about family but also about "the family that you choose or make for yourself," meaning one's friends, as a way to introduce the subject of Bourdain, whom he proudly called his friend before sharing:
"Some of my favorite memories of him beyond his remarkable body of work on CNN, and other networks before us, was being with him in the kitchen."
Cooper went on to recall his time spent at the kitchen with Bourdain, with the latter always trying to teach him how to cook. He also looked back on Bourdain's remarkable career and many journeys, calling him a "citizen of the world."
The episode included segments from Cooper and Bourdain's 2015 cooking exercise, preparing a recipe that paid homage to Bourdain's New Jersey origins, as the late chef himself explains.
Cooper was visibly touched about the taped memory with his friend, and he concluded the segment by expressing how good it was for him to hear to Bourdain's voice again and acknowledging how much he is still missed.
A REMARKABLE CAREER
Bourdain became known in the New York City high-cuisine scene as the executive chef of the prestigious restaurant Les Halles, but it was in 2000 when his journey to mainstream stardom began, thanks to his best-selling book "Kitchen Confidential."
In 2002 Bourdain made the jump to television with his TV series on Food Network "A Cook's Tour," which established as a traveling TV chef, airing for a year for a total of 35 episodes.
Bourdain's professional relationship with Food Network ended in a bad way when they had creative differences over an episode of "A Cook's Tour" with renowned Spanish chef Ferran Adria, which prompted Bourdain to leave for Travel Channel.
Bourdain's success continued with several publications and TV series like "The Layover" and "No Reservations," both airing on the Travel Channel, with the star cook joining the CNN network for his final show "Parts Unknown."
Bourdain spent the last five years of his life, which was cut short in 2018 in tragic circumstances, working on the aforementioned TV series in CNN, where he became a co-worker and close friend of Cooper's.
Please fill in your e-mail so we can share with you our top stories!