Cher Travelled to Pakistan to Save the World's Loneliest Elephant from a Local Zoo
Academy-Award winning star Cher is not only an iconic actress and singer, but also a life-long committed activist that is a passionate defender of animal rights, and she is now celebrating a new victory for a captive elephant.
74-year-old singer and actress Cher has just accomplished a good deed for a captive elephant that was living in poor and distressing conditions in a Pakistani zoo, following years of lobbying alongside animal rights groups.
On November 27, 2020, Cher was there in Pakistan to celebrate that Kaavan, famously dubbed "the world's loneliest elephant" was finally agreed to be allowed to move to an animal sanctuary in Cambodia, eight years since losing his partner.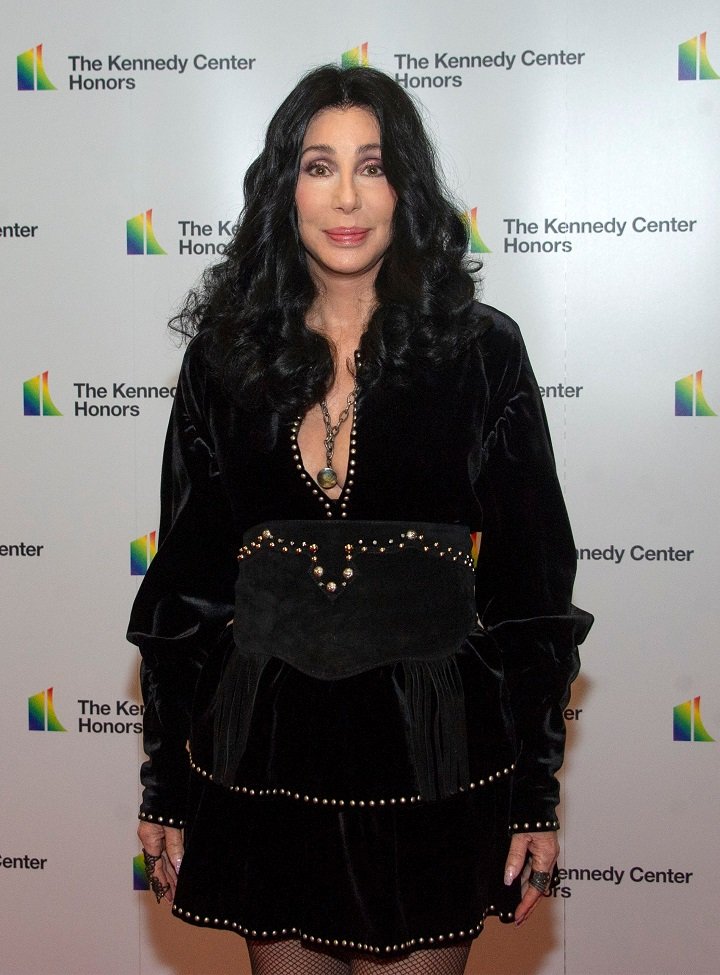 As it later surfaced, Cher had previously arrived at Islamabad, Pakistan, where she met with the country's Prime Minister Imran Khan, with the artist herself confirming the news via a Tweet, on which she wrote:
"Just Came From Meeting To Thank Prime Minister Imran Kahn For Making It Possible For Me To Take Kaavan To Cambodia. Kaavan Will Be Able To Leave For Cambodia On The 29." 
The news was well-received among Cher's numerous fans and followers on Twitter, with the post earning more than 12,000 likes and 1,200 retweets, and people writing responses to the singer's tweet.
"You are such an inspiration dear one. Thank you for ALL the beauty, love & compassion you bring to the world," a user tweeted. "What a wonderful person you are for helping so much with the campaign regarding Kaavan," tweeted another fan.
A YEARS-LONG BATTLE
The campaign to take Kaavan away from the custody of the recently-closed Marghazar Zoo in Islamabad was led by Four Paws International since 2016, and Cher has used her platform and influence to draw attention toward the case.
Not only did Kaavan spent 35 nightmarish years in the Marghazar Zoo, in chains at most times, but also since 2012, his partner died from an infection, which resulted in Kaavan diagnosed with emotional damage by a veterinarian.
A 36-year-old Asian elephant, who has spent much of his life languishing alone in captivity, is on his way to a sanctuary in Cambodia -- thanks in part to the efforts of American pop star Cher. https://t.co/A98Yt6mDSg

— CNN (@CNN) November 30, 2020
Kaavan also suffered from malnourishment, and these eight years of isolation from his own species have caused him to develop behavioral issues. Fortunately, Kaavan has already arrived in Cambodia, where he will live with many other elephants, including three females that have a chance at becoming his partner.
A COMMITTED ACTIVIST
Cher is not a stranger to activism in any way, and she has also been a collaborator with the wildlife charity Free The Wild for a few years, on which she has strongly expressed her opposition to zoos.
Kaavan was known as the loneliest elephant in the world – but fortunately, Cher beleives in life after love, and helped rescue him from dire conditions pic.twitter.com/fzOzSrDvIU

— CBS News (@CBSNews) November 30, 2020
Ever since the 1960s, when Cher first rose to fame along with her former husband and bandmate Sonny Bono, she has raised her voice for different causes, from anti-drug campaigns to raising money for US troops during the Iraq and Afghanistan Wars.
Cher's recent views on animal rights are among the reasons why the singer is a critic of US President Donald Trump, who rescinded a ban on importing elephant parts, which caused her to call him out angrily on Twitter back in 2018.