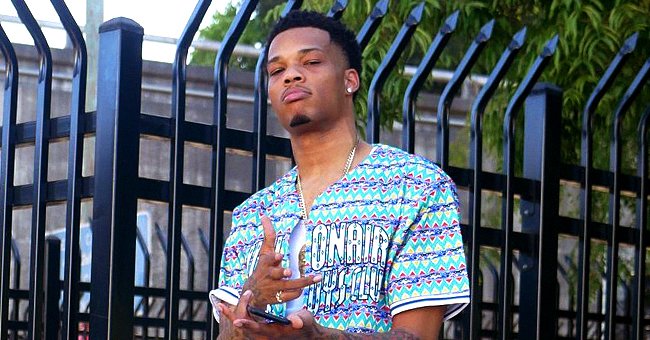 Instagram/yasemoney600
Bay Area Rapper Lil Yase Killed at 26 after Sustaining Multiple Gunshot Wounds
Lil Yase, a 26-year-old rapper from the Bay Area, has died after suffering multiple gunshot wounds from a shooting in the early hours of Saturday. Here's a look into the circumstances surrounding his tragic death.
A 26-year-old upcoming rapper named Lil Yase was killed on Saturday following a shooting in the East Bay area of California, which left him with multiple wounds.
According to TMZ, the police responded to a call from Valley Care Medical Center, a Pleasanton hospital, reporting a male patient with gunshot wounds.
From Valley Care, Yase was transferred to another hospital, Eden Medical Center in Castro Valley, where he succumbed to his wounds and passed away.
While speaking to TMZ, some sources confirmed that Yase and his crew were hanging out on Friday night at a music studio in Marin County.
It is believed that the rapper left the studio alone while telling his friends he would be right back. This was around 11:30 pm or midnight.
According to reports, news came in about an hour and a half after Yase left that he had been shot in the East Bay. His body was later found in the southern region of the Bay.
Yase's death comes only a few weeks after King Von, another up and coming rapper from Chicago, was shot dead.
As expected, the tragic loss has left the rapper's closest friends in great shock. According to his friends, Yase was easygoing, had no enemies, and was only focused on promoting his songs and record label.
At the time of his passing, Yase was gradually climbing to the top of his music career. His hit song, "Mad," in which he featured Shoreline Mafia, garnered over 2 million streams on Spotify and almost a million on YouTube.
Yase's death came only a day after he shared a Thanksgiving post on Instagram featuring a picture of himself. Since news of his passing, several people have taken to the post's comments section to pay their tributes.
No suspects have been found, and police are still carrying out a thorough investigation as they attempt to solve the mystery murder.
Yase's death comes only a few weeks after King Von, another up and coming rapper from Chicago, was shot dead during a fight outside of a nightclub in Atlanta.
Like Yase, Von was gradually rising to the peak of his career when his life was cut short. Though these two rappers are gone, they will forever be etched in their fans' and loved ones' hearts.
Please fill in your e-mail so we can share with you our top stories!