Lil Scrappy & His Wife Bambi Are Couple Goals Posing in Lavish Clothes in This New Photo
Lil Scrappy and his wife Bambi stunned their fans recently when a photo that featured them posing in elegant clothes surfaced on social media.
Lil Scrappy and his beautiful wife Bambi Benson are couple goals, and the latest testament to that is a hot photo shared via the rapper's personal Instagram page. 
The picture, which has been receiving rave reviews, featured Scrappy and Benson posing in what seemed like their living room. Scrappy was seated in a grey chair while Benson sat on his lap with a smile on her made-up face.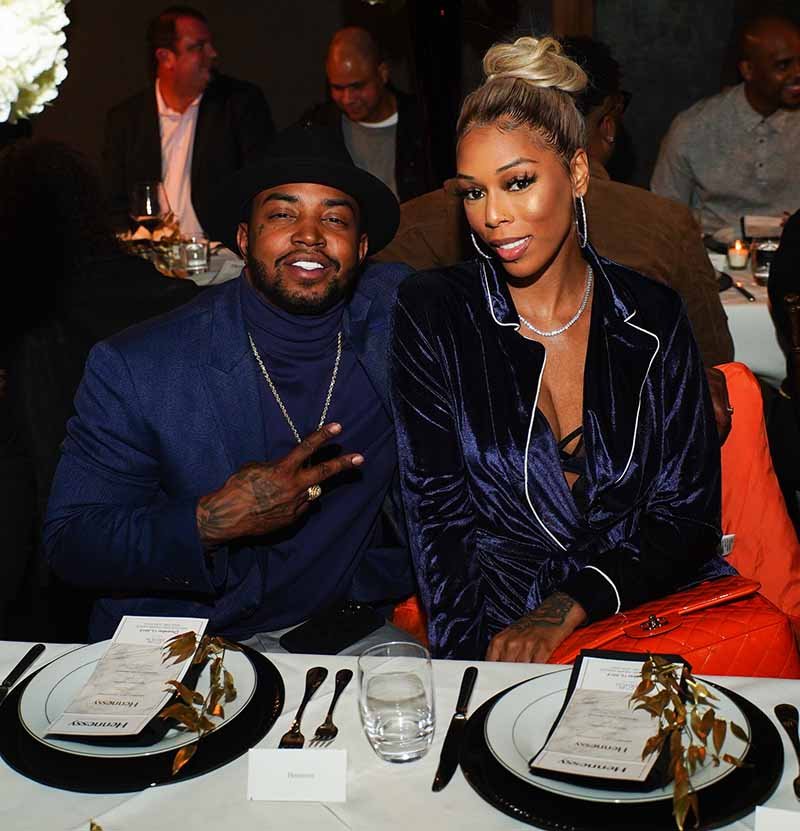 Scrappy wore a leopard-print collared shirt and black pants while his wife was dressed in a near-transparent black dress with a thigh-high split on one side, which gave a glimpse of her toned legs.
She secured the dress with a D&G belt, and there was a meshwork of chains at her neck. Other accessories she had on included a stylish-looking headband, a fancy watch, and earrings. Scrappy captioned the post:
"Big ol mood jack." 
In the comments section, their fans had only sweet things to say about the shot. One fan expressed support for the couple, stating that she had been rooting for them right from the beginning. 
Another gushed over how flawless Benson's makeup was and confessed that she could never use lashes like Benson did because she always seemed to rip them off by accident.
He went behind Shay's back and had the producers feature Erica as the main character alongside him.
Scrappy and Benson tied the knot in September 2017. The couple share two kids together, Xylo, who is only a couple of months old, and her brother Breland, 2. The famous rapper is also the father of a girl named Emani.
Emani is the product of his former relationship with reality TV personality Erica Dixon. Scrappy has also been romantically linked to Shay Johnson, who introduced him to "Love and HipHop: Atlanta" with hopes that they would be cast as a couple.
Things did not go her way because, at the time, Scrappy was also involved with his baby mama, Dixon. He went behind Johnson's back and had the producers feature Dixon as the main character alongside him so he could allegedly escape child support.
Scrappy and Benson have a healthy love for their children, and they have already proved that they are doting parents. When Breland hit his first milestone, the couple celebrated with a "Moana"-themed birthday bash. 
The party was hosted in their backyard, and it boasted of Moana and Maui cut-outs, "Aloha" signs, balloons decorating the pool, and a cake that sported Maui's mythical hook. It was a fun affair, and fans can't wait to see how they will celebrate Xylo's.