Gwen Stefani Wears Her Engagement Ring for the 1st Time on 'The Voice' — See Fan Reactions
Fans could not help but be super excited about their fave, Gwen Stefani's recent engagement to Blake Shelton as they excitedly gushed over her on social media after she flaunted her ring for the first time. 
Gwen Stefani and Blake Shelton are prepared to take their love life to the next level and fans are here for it all! A recent update on the star singer has many of her fans in a frenzy.
Stefani broke the internet after she flaunted her engagement band on "The Voice" for the first time. The short but thrilling clip was taken by eagle-eyed admirers who showed how dazzling the priced jewelry looked on her dainty finger.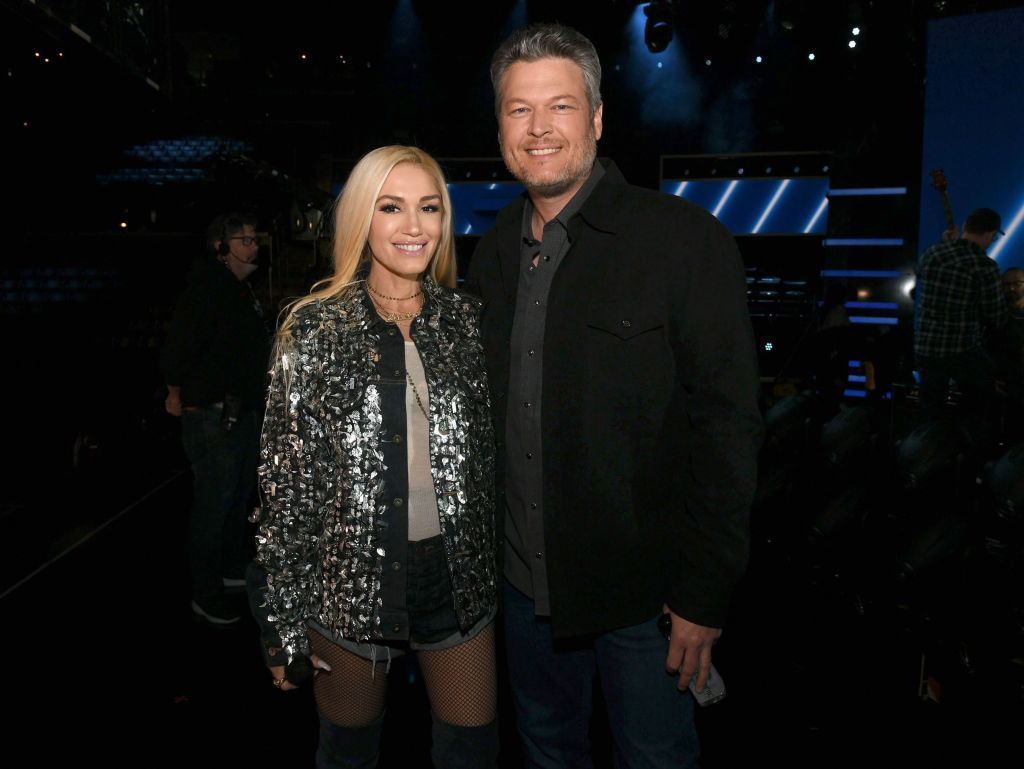 While Stefani went about her business as a judge and voice coach on the singing competition, the huge, blinding rock was a welcome distraction.
Shelton, who sang "God's Country" chose the ideal moment to propose to his longtime lover. 
As seen in the video, the 51-year-old sweetly gestured, addressing a contestant, unaware of the fact that she was flashing the coveted item in fans' gazes.
A Twitter user made it known that the "The Sweet Escape" singer shone the brightest with her engagement ring while a second fan was elated about how Stefani showed off the precious jewelry making sure it was sitting well on her finger.
@NBCTheVoice shining the brightest tonight was @gwenstefani and her engagement ring 💍 ❤️❤️ @blakeshelton

— Marilyn Lashley (@MarilynLashley) December 1, 2020
More fans gushed over the award-winning vocalist as they showed their joy on her new milestone. A jeweler among the "Hollaback Girl" singer's fans noted that the ring was platinum.
Back in October, the music star and Shelton made their relationship official by sharing a post on social media. Their engagement came five years after they became an item. 
@gwenstefani as a jeweler I strongly recommend you not clap with a ring on your right hand with that platinum sparkler on your left. #Imheretofixthedings #platinumissoft

— Jim Engelhorn (@JimEngelhorn) December 1, 2020
According to an Insider, Shelton, who sang "God's Country" chose the ideal moment to propose to his longtime lover after they had enough bonding time during the quarantine. 
This year's Thanksgiving came with a whole new vibe for the celebrity lovers as this was their first holiday together as an engaged couple. Though they celebrated some days late, they didn't fail to go all out.
That Ring @gwenstefani 💍💎🙌🥰💥🎉 @NBCTheVoice pic.twitter.com/rEYaAf8Vlx

— ShefaniShines LMRM out 12/7 (@SusanTFor) December 1, 2020
Stefani and Blake showed that it was all about being with loved ones as they displayed details of her elaborate food fest on social media alongside their Christmas duet song, "You Make It Feel Like Christmas" in the background.
The first look at the "Happy Anywhere" crooner's ring was during the 2020 People's Choice Awards where she amazed fans with the big rock in a video.
Stefani accompanied her man to the ceremony but had to stay in the car because of COVID-19. In her social media updates, she wished him a good win, and in the end, Shelton came out as 2020's Country Artist of the Year.