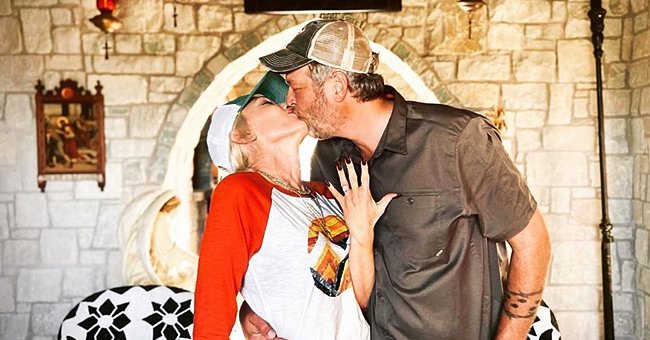 instagram.com/gwenstefani
E! Online: Discover the Diamond Engagement Ring Gwen Stefani Was Gifted by Fiancé Blake Shelton
Following the news that "The Voice" coaches Gwen Stefani and Blake Shelton are engaged, check out the latter's beautiful diamond ring to his loving fiancée.
Fans of Blake Shelton and Gwen Stefani are ecstatic at the moment after the former announced their engagement via an Instagram post on Tuesday.
In the post, the country singer shared a picture of himself and Stefani sharing a passionate kiss, with Stefani flashing her left hand to reveal her engagement ring. Shelton thanked her for saving his year and the rest of his life.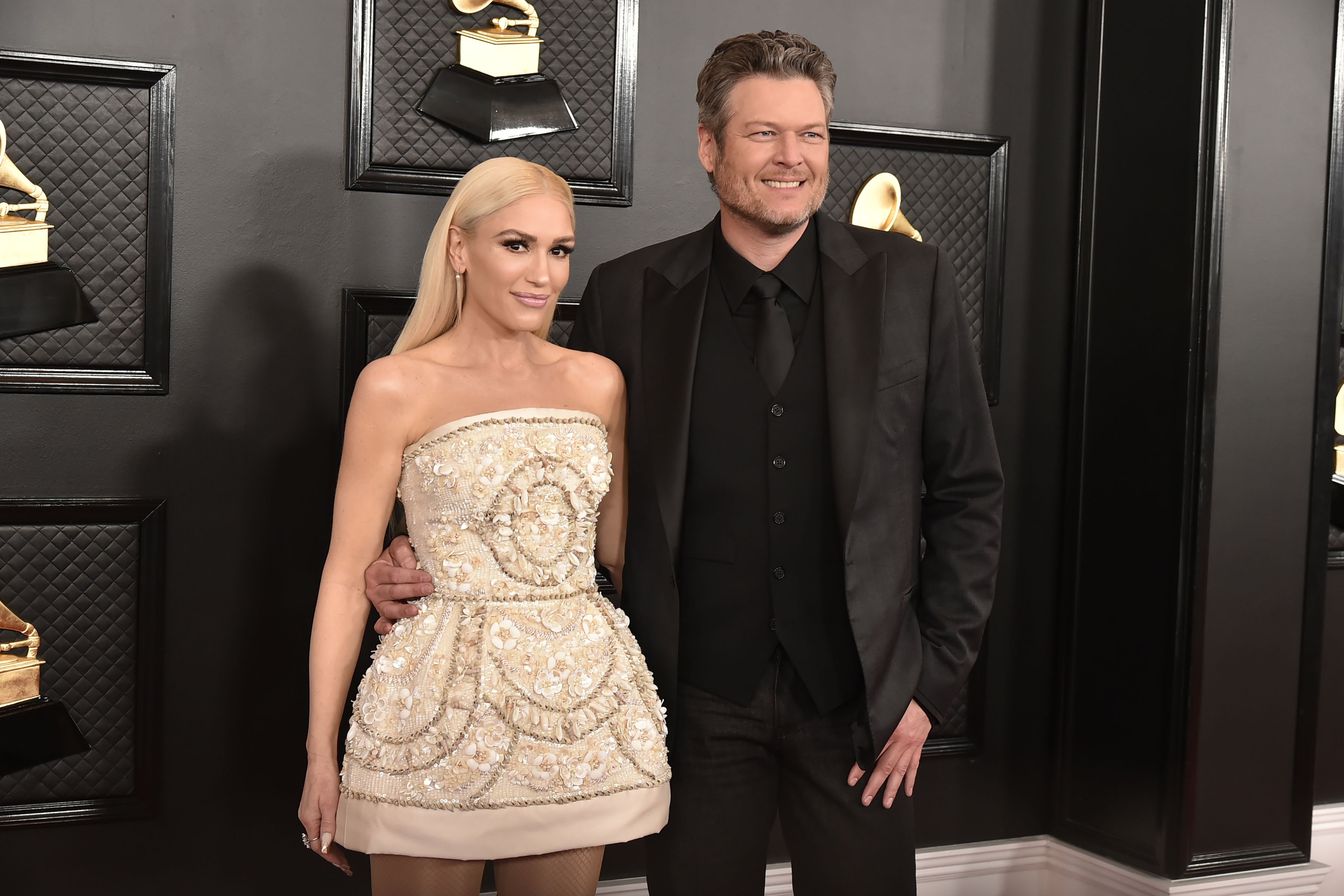 Gwen Stefani and Blake Shelton pose on the red carpet of the 62nd Annual Grammy Awards at Staples Center on January 26, 2020 . | Photo : Getty Images
Hinting on their engagement, he also added that he heard a yes from Stefani, which she admitted to in a similar post on her Instagram page, with the words,
"@blakeshelton yes please! ??? gx."
A representative of Shelton confirmed to E! News that the singer proposed to Stefani in Oklahoma, though they failed to reveal further details.
Stefani's engagement ring is reportedly a diamond sparkler, though its cuts and carats remain unconfirmed. However, at first glance, the gemstone looks big.
The founder and CEO of "The Clear Cut," Olivia Landau, revealed the ring takes up Stefani's entire finger. She guessed it would be about 5-7ct+ and cost hundreds of thousands of dollars.
Those fears came after Stefani admitted in a reported interview that she and Shelton were living apart.
JamesAllen.com's director of communications, Shannon Delany-Ron, also spoke about Stefani's ring, saying it looks to be white gold or platinum, featuring a center stone estimated to be 6-8 carats.
Shelton seemed to have proposed to Stefani in what appeared to be a stone castle with a stained window. Their engagement put an end to rumors that the couple had split, with fans also scared they were having relationship trouble.
Those fears came after Stefani admitted in a reported interview that she and Shelton were living apart, as she was in Los Angeles while he was in Oklahoma. She revealed it was the first time they would be apart in six months.
The couple's engagement is a pleasing development in their amazing love story and sees them take their relationship, which began five years ago, to another level.
They met in 2015 when Stefani became a judge on "The Voice," taking over from Christina Aguilera. At that time, they were still in their former relationships.
Shelton was married to ex-wife Miranda Lambert, while Stefani was married to Gavin Rossdale, with whom she shares three sons. They soon divorced from their respective marriages and found love in each other's arms.
Their delighted fans watched on as their relationship grew to greater heights and would be more pleased now that they are engaged. No one knows when they will tie the knot, but chances are that it is coming soon.
Please fill in your e-mail so we can share with you our top stories!