Tiffany Haddish Puts Her Flat Tummy on Display in a Black Bra after Drastic Weight Loss (Photo)
Tiffany Haddish is keen on getting the best body she can, and recently, she shared a picture of her progress by putting her flat tummy on display.
Wanting to look better is a good thing, and the habit of being fit is admirable as it produces excellent results. Comedian and actress Tiffany Haddish is enjoying the benefits of working out for the body she wants.
Taking to Instagram, Haddish posted a picture of herself wearing a black bra that put her flat tummy on display and showed the progress she had made so far in losing weight.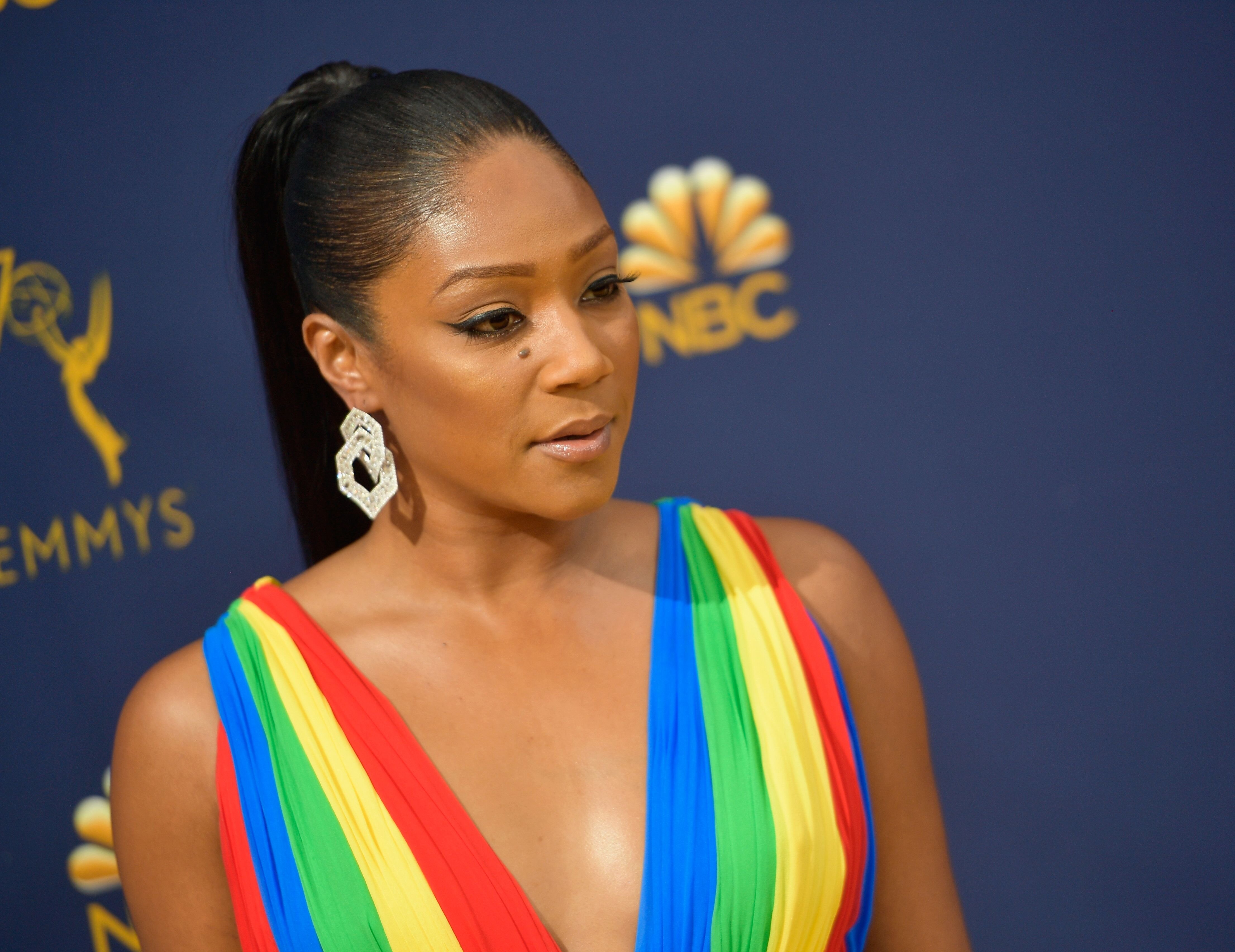 The image showed the "Night School" actress wearing grey joggers with her black bra. She took the picture while standing in front of a mirror and her toned abs and arms were on full display. She also had on a grey headband. Captioning the post she wrote:
"Started my @30daytransformationteam program 3days ago and look I think I see ABS and my Bra getting lose."
She completed the caption by calling on her fans to join her in the transformation journey by clicking a link in a bio. Haddish added that she was overly excited to get her banging body.
Fans and lovers of Haddish jumped on the comments section to compliment her on how great she looked. Some stated that her body transformation was inspiring and proof that with discipline and consistency, one can get a great body.
Some fans were in shock as they admitted that Haddish already had a great body. Some said they did not know how fit one needed to be again as the comedian already looked healthy enough. Someone commented:
"You're on your way beautiful, I see the change??❤️."
In September, Haddish intimated that she had lost about 20 pounds and was on the journey to lose more. She explained that her need to lose weight was because she wanted to be fit and have a superhero body. While she is yet to reach that goal, some of her fans think she looks like a real-life superwoman already.
Aside from weight loss, another significant transformation Haddish has gone through is cutting her hair. The actress debuted her bald head at the Emmys and revealed that the reason she shaved her hair was that she wanted to see her scalp.
Through these transformations, Haddish has had the support of her boyfriend, Common. The pair have been dating for a few months, and according to her, he has been encouraging when it came to the decisions she was making about her body.