Check Out Dwyane Wade's Family Snap of His Transgender Daughter Zaya & Eldest Son Zaire Smiling
Former American basketball player Dwyane Wade posted a sweet new family photo that featured his transgender daughter, eldest son, and nephew. The snapshot was recently shared on his Instagram story. 
Dwyane Wade indeed has all the love to give his family. With several wholesome posts on social media over the years, the former American basketball player has shown that there is enough love to go round.
Recently, on the 38-year-old athlete's Instagram story, was a sweet family snapshot that showed his transgender daughter Zaya, his first son Zaire and nephew Dahveon posing for the camera.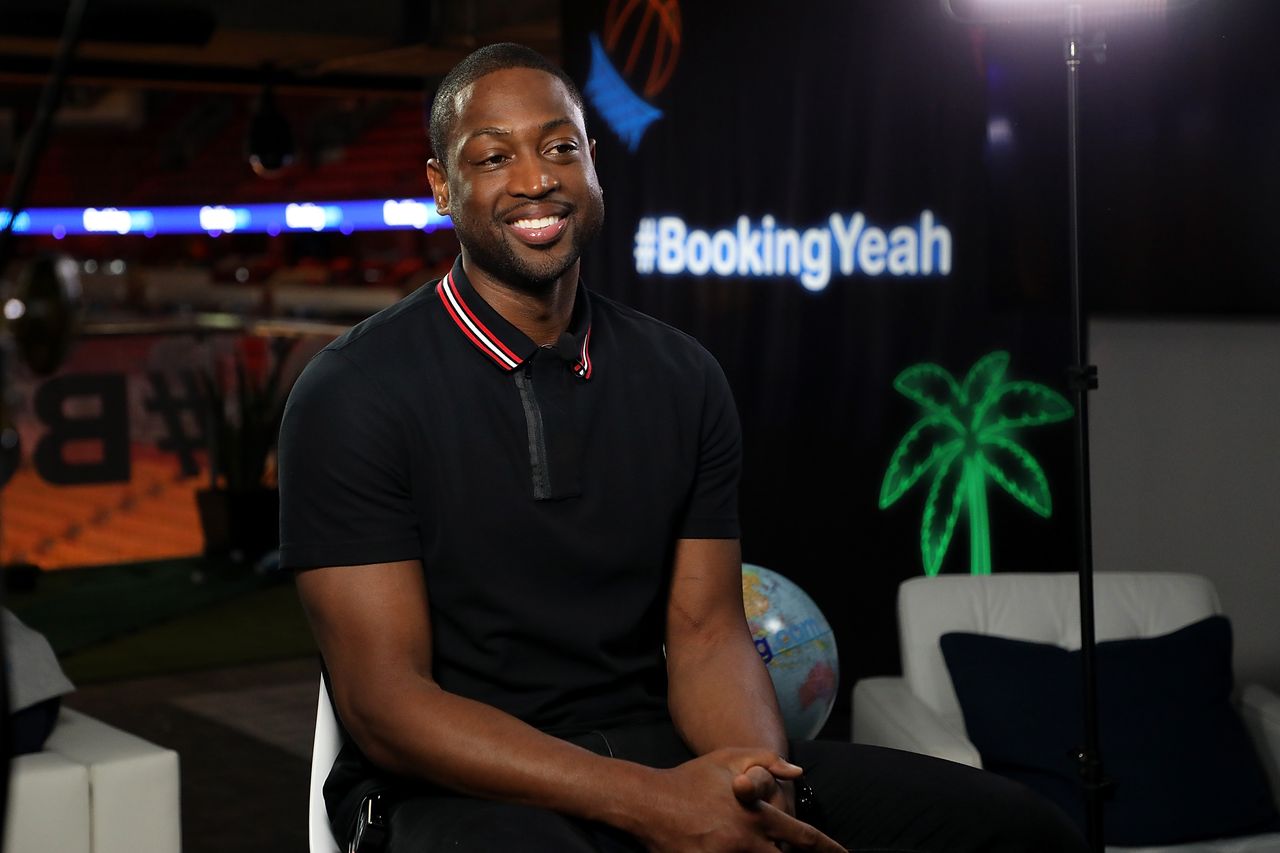 All three sat side by side on a white settee in a nicely decorated living room. Zaya sat in the middle of both boys dressed in a blue patterned jumpsuit and large glasses. Her hair was dyed a bright shade of blue, and she had her hand on her chin as she smiled. 
The boys, on the other hand, struck similar poses as they leaned forward with their elbows resting on their knees and their hands clasped. Zaire, who will play for Brewster Basketball Academy next season, had on a bright green camouflage hoodie and ripped blue jeans. 
Dahveon was clad in an all-black ensemble, combining a long-sleeved round-necked shirt and ripped jeans. As the three of them smiled at the camera, they struck quite the adorable figure. 
The sweet photo comes a few months after pictures from Zaya's all-out 13th birthday in May made the rounds. To commemorate the special day, Wade and his actress wife Gabrielle Union threw a large modern medieval-themed party. 
A few days after the announcement, Wade revealed that Zaya had known she was transgender since she was three.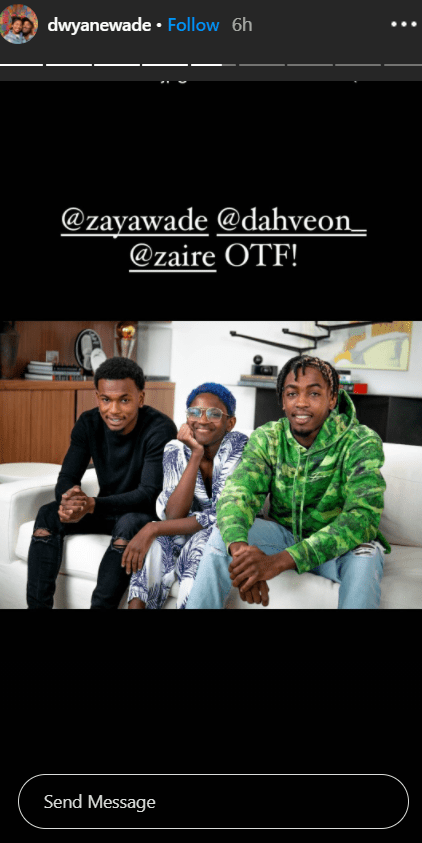 In one of the photos on her Instagram feed, the birthday girl was seen fully decked in an exquisite green and black corset garment and colorful tights. She combined the look with purple braids and a silver crown. 
Her parents joined in the fun as they also had on their grandiose attires. Union was dressed in a floral dress with a wreath around her hair, while Wade wore a white shirt coupled with a knight-like girdle. They also expressed their love for Zaya with tributes on social media. 
The proud parents have never failed to back up the teenager. They have continued to show the world how much they supported her every decision, and this was proved earlier this year when she came out as transgender. 
Few days after the announcement, Wade revealed that Zaya had known she was transgender since she was three. He also added that she was his first real interaction with the situation, and he had a lot of self-reflecting to do to handle it properly. 
In September, after Union and Wade were enlisted in Time Magazine's 100 Most Influential People in the World, they revealed that Zaya had been a major source of inspiration. 
The actress disclosed that the teenager's freedom to be who she wanted to be, that is, being her most authentic self, was wildly inspiring. Taking a cue from the brave child, one can only hope that both parents learn to soar beyond every limitation.