25 Interesting Facts about Don Lemon as Told by the CNN Anchor Himself
Don Lemon is one of the most respected journalists in America not only for his excellence to report on current affairs around the world but also for his courage to stay true to himself. Here are 25 more facts about the CNN anchor that you may not know yet.
"CNN Tonight" anchor Don Lemon is a prominent television personality in America who is known for his excellence in the field of journalism. He is also quite admired for breaking barriers in the news industry.
The 54-year-old award-winning journalist joined CNN as a correspondent in 2006. Since then, Lemon has reached greater heights and is now enjoying the pinnacle of success. Scroll down to find out 25 more things about him.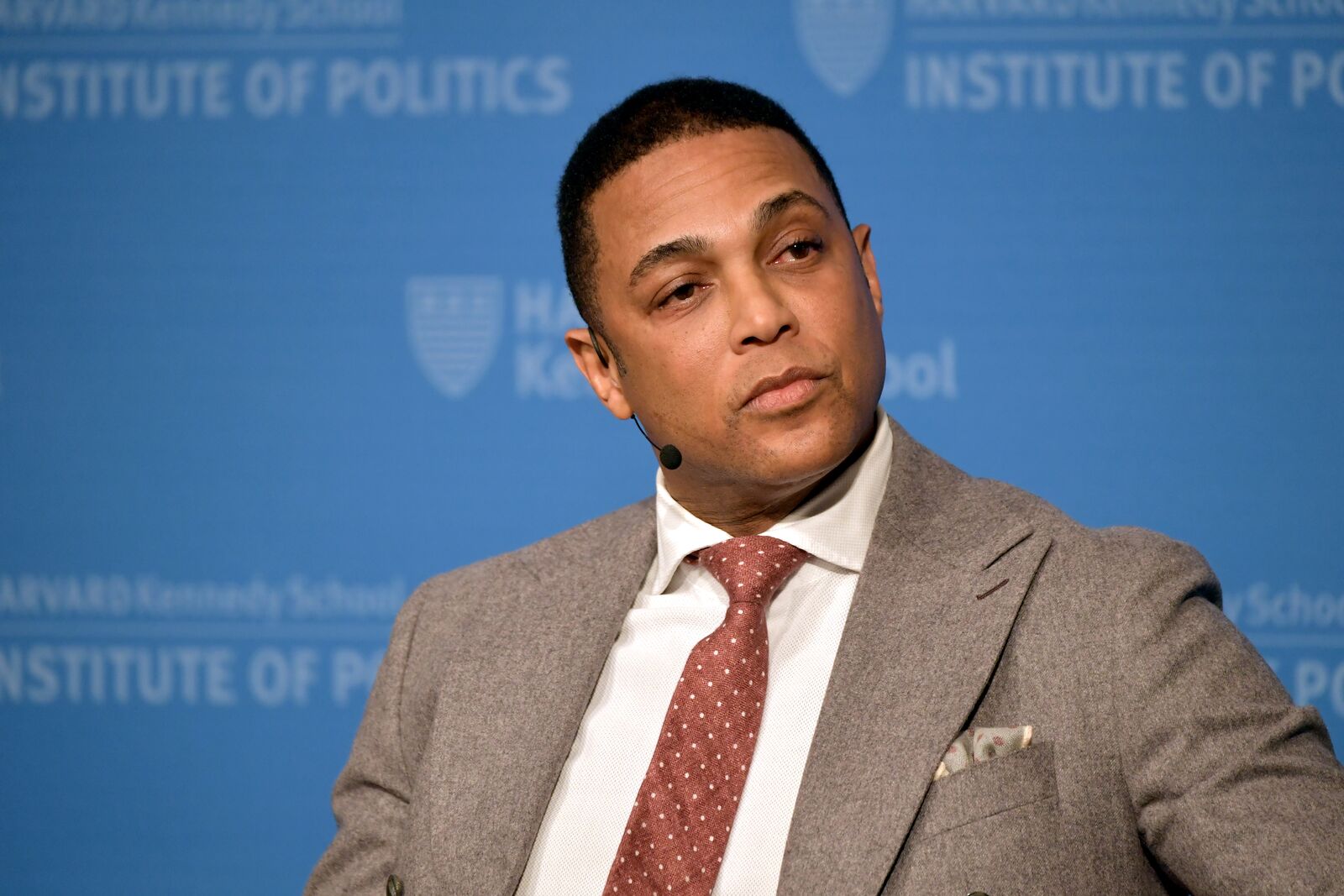 WORKING AT MCDONALD'S
Lemon is proud to share about his humble beginnings. Before becoming an acclaimed journalist, while in high school, he worked at a Mcdonald's. He must have learned the value of hard work from this stint.
HIS GRANDPARENTS WERE INTO BUSINESS
Lemon said he grew up with an ice house in his yard because his grandparents owned an ice and sugarcane company. Sounds like a fun childhood!
HERBIE, HIS FIRST CAR
With his success today, Lemon may well be able to afford his dream car. But before becoming the successful television journalist that he is now, he got a red Volkswagen Beetle as his first car. He named it Herbie from the 1968 movie "The Love Bug."
HIS FIRST BESTFRIEND
Growing up, Lemon considered his grandmother Mary H. Bouligney his best friend. She was also the person who influenced his media-consumption habits.
A PROFESSOR DOUBTED HIS ABILITY
Although Lemon had surely shown promise in the field of journalism as a student, not all his teachers were impressed by him. He revealed:
"I was told by a professor I'd never make it as a journalist."
HIS CHILDHOOD DREAM
Lemon has loved broadcasting since he was young. He recalled recording news shows using his family's VHS camcorder. It's no surprise he grew up to display sharp news reporting skills.
IF NOT A JOURNALIST, HE WOULD BE…
Aside from broadcasting, Lemon also has a penchant for performing. If he were not a journalist, he may have tried his luck in the entertainment industry as either a singer, a dancer, or an actor.
He said he is obsessed with the multi-talented performer, who is known for her acting, singing, dancing, and more.
HE SUPPORTED THE REPUBLICAN PARTY IN COLLEGE
As a college student, Lemon was a firm believer in the Republican party. These days, as a journalist dedicated to objectivity, the CNN anchor only allies himself with the truth.
HE HAD A CHEERLEADER GIRLFRIEND
Before coming out as gay, Lemon dated women. When he was in college, he dated a Louisiana State University cheerleader whom he identified as Marcia. Lemon came out to his mom 15 years before coming out publicly.
HIS ADVOCACY
Lemon's passion to serve people in need has taken him to Africa, where he once built a home. The news anchor, who teared up over his colleague Chris Cuomo's coronavirus diagnosis earlier this year, also shot his own series around HIV/AIDS, an issue deeply affecting the LGBTQ community.
HE IS A FAN OF "LAW & ORDER"
Like many of us, Lemon often finds himself glued on the television. As for the show that he is obsessed with, the CNN anchor, who previously revealed he was a sexual assault survivor, cannot quite get enough of "Law & Order: Special Victims Unit."
HE LOVES LIVE ALBUMS
A lover of music, Lemon collects live albums from iconic artists. He specifically mentioned, "Aretha Live at Fillmore West," Teddy Pendergrass's "Live! Coast to Coast" and "Judy at Carnegie Hall" as among his all-time favorites.
HE IS A JUDY GARLAND FAN
Lemon's ultimate idol is Judy Garland. He said he is obsessed with the multi-talented performer, who is known for her acting, singing, dancing, and more.
HIS FAVORITE FILM OF ALL TIME
Watching movies are a way for Lemon to relax and keep his mind off the worries from work. One movie that he has watched repeatedly is "All About Eve" from 1950. For him, it is the "best-written movie ever."
HIS FAVORITE AUTHOR
Lemon loves reading, which, needless to say, helps newscasters like him keep their minds sharp. The author whose books he enjoys the most is James Baldwin.
HE LOVES TO NAP
Lemon describes himself as an avid napper. For someone who is always on the go to deliver the freshest news to the public, power naps can be particularly useful.
HE LOVES BOATING
Aside from taking a nap, going on boating is also an activity that Lemon enjoys the most. When taking a break from work, one will most likely see the CNN actor boating.
HE LOVES LONGBOARDING
Another activity that Lemon finds himself doing quite often is longboarding. In fact, the physically fit news anchor has his own collection of longboards.
A FAN OF CROCS
Speaking of collections, Lemon also has a penchant for buying crocs. The Emmy-winning TV anchor revealed that he has several pairs of the famous footwear brand.
The CNN anchor is so obsessed with his mom's apple jelly cake that he said one has not truly lived until they had a taste of it.
HE LOVES WOOD-BURNING FIREPLACE
The award-winning CNN anchor thinks that each dwelling must have a wood-burning fireplace. If possible, he added, each room should have one.
HE HATES FLYING
For Lemon, flying is not a natural movement for humans. This is the reason he dislikes flying, which seems strange for someone who may need to get on a plane often for news coverage.
HOW HE LIKES HIS STEAK
Different people have different preferences when it comes to steak. Some go for rare to medium to well done. As for Lemon, who previously said he needed to adopt a healthier diet, he like his burnt.
HE LOVES JALAPEÑOS
One of the food that Lemon enjoys eating is jalapeños. Not only does he love eating it; he also drinks its juice from the jar. He sure is a fan of this spice.
HIS FAVORITE CAKE
One of Lemon's comfort food is apple jelly cake – more specifically, his mom's apple jelly cake. The CNN anchor is so obsessed with his mom's apple jelly cake that he said one has not truly lived until they had a taste of it.
HIS FAVORITE HOLIDAY ACTIVITY
Lemon, who is engaged to Tim Malone, makes the most out of the holidays by spending quality time with his mother over cooking and baking. Among their favorite dishes to cook are crawfish bisque and seafood gumbo.