Prince Harry's Godmother Lady Celia Vestey Died Aged 71 — inside Her Life and Cause of Death
The Royal Family suffered a big blow this week when one of Prince Harry's godparents passed away. Lady Celia Vestey was 71 years old when she died suddenly over the weekend with the cause of death not yet being revealed.
Prince Harry lost his godmother Lady Celia Vestey on Saturday, November 28, 2020. The news of her passing was announced by Vestey's family through the "Daily Telegraph" news site with the statement reading:
"Celia Elizabeth SRN BA. Died suddenly, but peacefully, on Saturday 28th November, aged 71 years."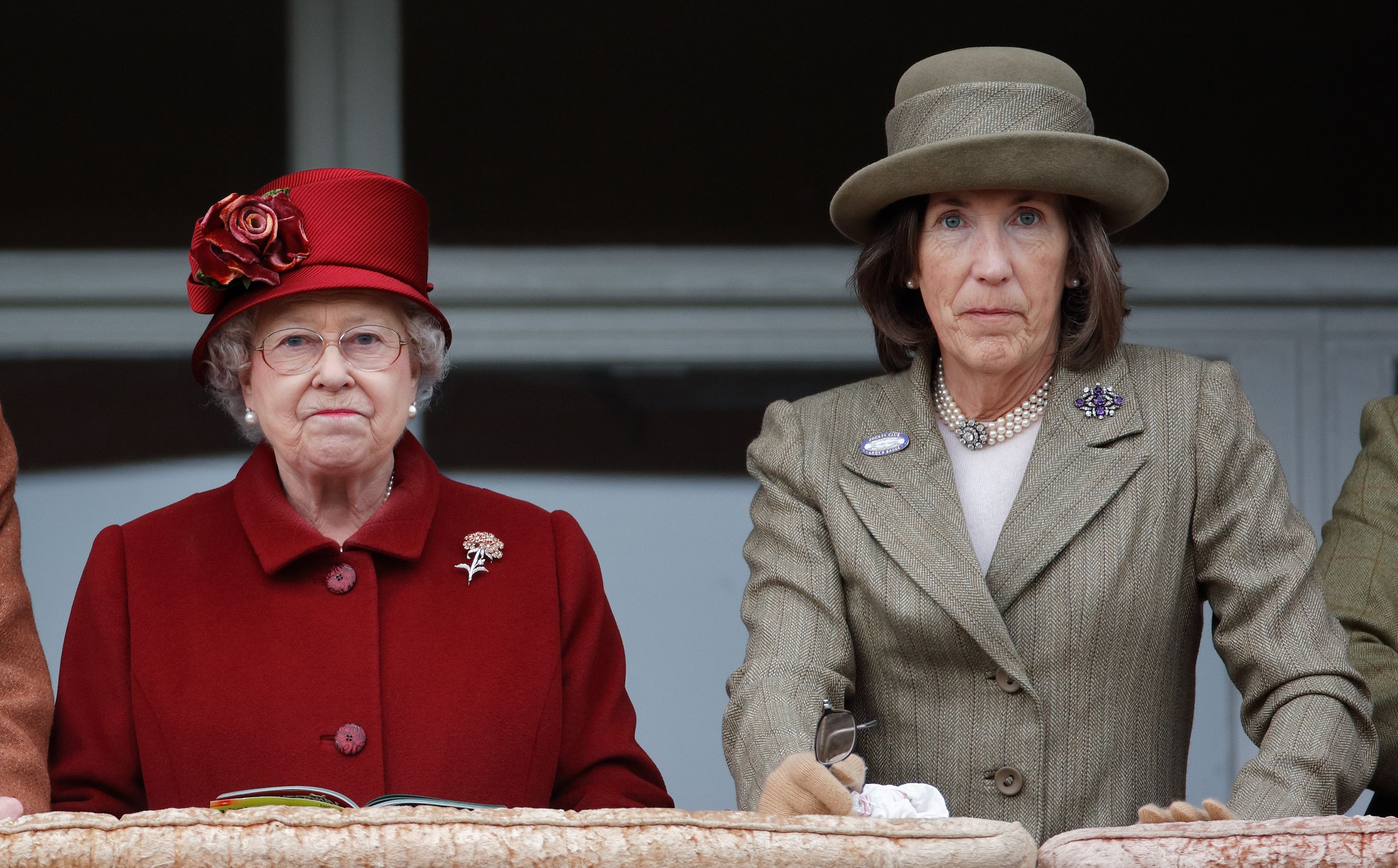 The tribute continued noting how Harry's godmother had been adored by her husband Lord Samuel Vestey, 79. She was also a mother to three children, a daughter Mary, 28, and two sons Arthur, 35, and William, 37.
Besides her immediate family, Vestey is also survived by her grandchildren Frankie, Ella, Cosima. Her family also shared that they would be hosting a private family funeral.
Prince Harry heartbreak: Duke's godmother Lady Celia Vestey dies 'sudddenly'https://t.co/AvyHiwVezG

— Daily Express (@Daily_Express) December 1, 2020
Vestey's memorial service would be held later. Her family asked that flowers are sent by family members only but gratefully accepted donations in Vestey's memory to the Ebony Horse Club.
According to "The Sun," Harry sent through his condolences to his godmother's children privately. Besides being the Duke of Sussex's godparent, the late Lady was also a close Royal Family friend.
Prince Harry reacts to the sad passing of his godmother, Lady Celia Vestey. pic.twitter.com/ZPABzHgvxs

— HELLO! (@hellomag) December 1, 2020
Vestey was chosen to be Harry's godmother by his father and late mother, Prince Charles and Princess Diana. She was there when Prince Harry was baptized as a baby and during his confirmation in 2000.
At the time, the Lady posed for a group photo with royal members like Charles, Harry's brother Prince William, Lady Sarah Chatto, and others. She also attended her godson's wedding to Meghan Markle in 2018.
Lady Celia and her husband, Lord Samuel Vestey, were members of the Queen's inner circle and keen horse racers https://t.co/6R6Nx3Kw3w

— The Telegraph (@Telegraph) December 1, 2020
Besides her, the duke also has five other godparents. Vestey's husband had served as the Master of the Horse to the Royal Household from 1999 until 2018, before his next appointment.
In the past, Lady Celia Vestey attended events like the famous Royal Ascot.
In August 2019, he was appointed as a permanent Lord-in-waiting to the monarch. The royal courtier and the third Baron Vestey is also a multi-millionaire businessman thanks to his family's food business, Vestey Holdings.
The late Lady was a member of the Queen's inner racing circle and had the pleasure of attending royal events. In the past, she'd attended events like the famous Royal Ascot.
Sometimes she and her husband were able to arrive at events in horse-drawn carriages alongside Royal Family members. With regards to Christmas celebrations this year, the Queen is said to be okay with the festivities being less than normal.