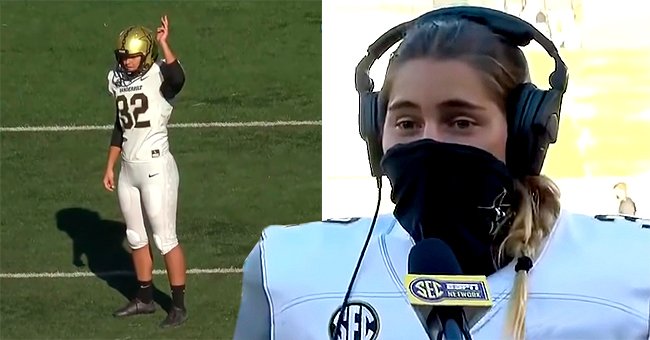 youtube.com/Bleacher Report
Sarah Fuller — Facts about the Vanderbilt University Senior Who Made College Football History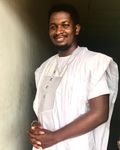 Star athlete Sarah Fuller is gradually making a name for herself in college football and she owes all of these to hard work and dexterity. Here is a look into Fuller's thriving career.
Sarah Fuller is a Vanderbilt football keeper whose skills have caught the attention of football lovers and given her quite an impressive reputation among fans especially since making college football history.
She was the topic of discussion on the recent episode of "Robby & Rexrode" podcast where Vanderbilt's football coach, Derek Mason put her into consideration to be the kicker in the team's next game against Missouri.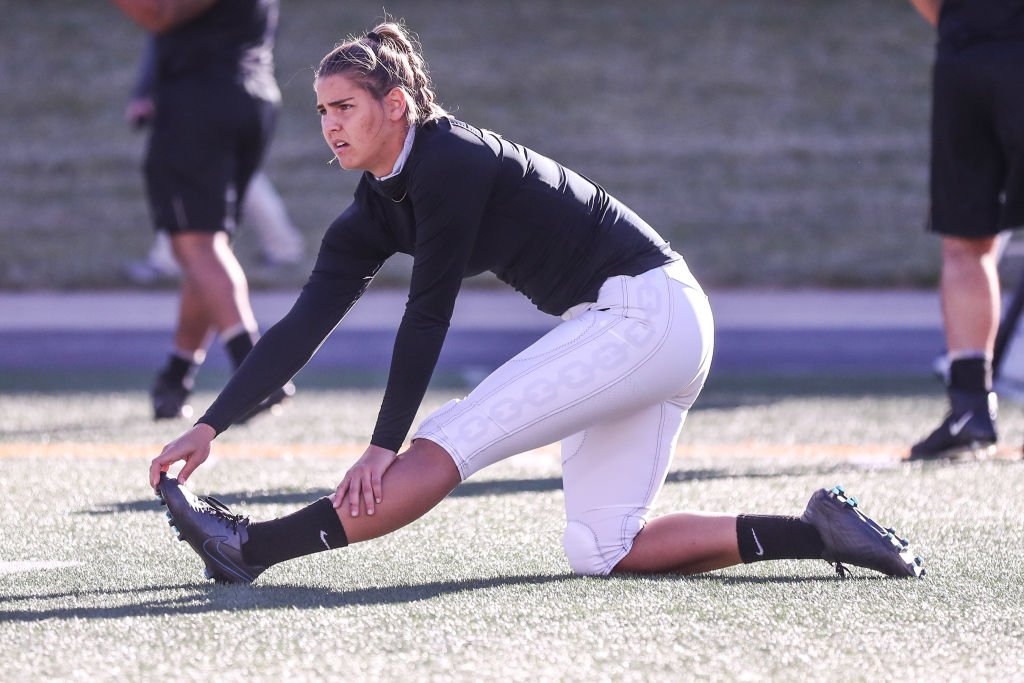 Sarah Fuller #32 of the Vanderbilt Commodores warms up prior to the game against the Missouri Tigers at Farout Field on November 28, 2020 | Photo: Getty Images
Mason described Fuller, 21, as a champion while adding that she was very competitive as he admitted that she was an option for the kicker position. In his words:
"She is a 'champ,' no pun intended."
The Vanderbilt star was quite elated after learning she could be a kicker. Soon enough she was on the field practicing and showing determination to perfect her kicking skills before her team's play with the Commodores at Missouri.
The milestone made history as this was Vanderbilt's first SEC win since 1994.
Presently Fuller and her fellow Vanderbilt players have recorded tremendous success in their game during the SEC tournament. The Vanderbilts aced their games against Mississippi State, Arkansas, A&M Texas, and Tennessee, emerging as the winners.
The milestone made history as this was Vanderbilt's first SEC win since 1994. After her team's game against Missouri, the 21-year-old goalie made history as the first woman to play in a power 5 game in college football.
On Twitter, NBC shared the news letting fans know that history has been made. Speaking about her achievement, Fuller shared a statement:
"I'm also trying to separate that because I know this is a job I need to do and I want to help the team out and I want to do the best that I can…"
Although the star player made her Vanderbilt debut this year, this did not deter her from making history. However, it was not an easy feat as Fuller underwent rigorous training as the kicker.
Besides creating a college football legacy, the youngster dedicates her career to being an inspiration for younger girls. She wants her legacy to include lessons about perseverance and believe in oneself.
Please fill in your e-mail so we can share with you our top stories!