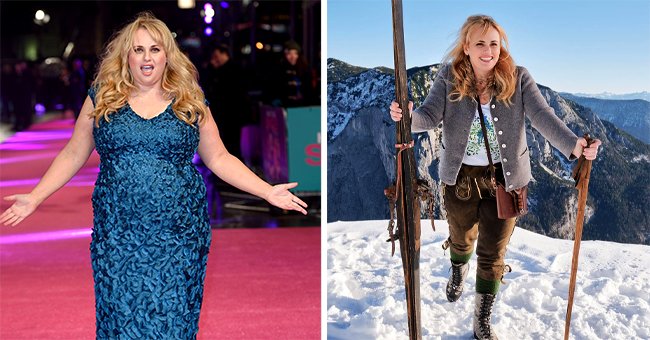 GettyImages instagram.com/rebelwilson
Rebel Wilson Looks Slimmer Than Ever as She Climbs to the Top of a Hill after Weight Loss

"Super Fun Night" star Rebel Wilson is sitting on the top of the world as she celebrates the success of her much-publicized "Year of Health," flaunting her new figure on social media.
Soon after she announced that she had reached the end of her weight-loss journey, 40-year-old Australian actress and comedian Rebel Wilson returned to her feed to share a view from the wellness center in Austria where she saw her "Year of Health" come to fruition.
On December 1, 2020, Wilson took to her Instagram feed once again to show a revamped version of herself on top of a snow-covered mountain top, and while she is wearing warm clothes, her slimmer figure is still evident.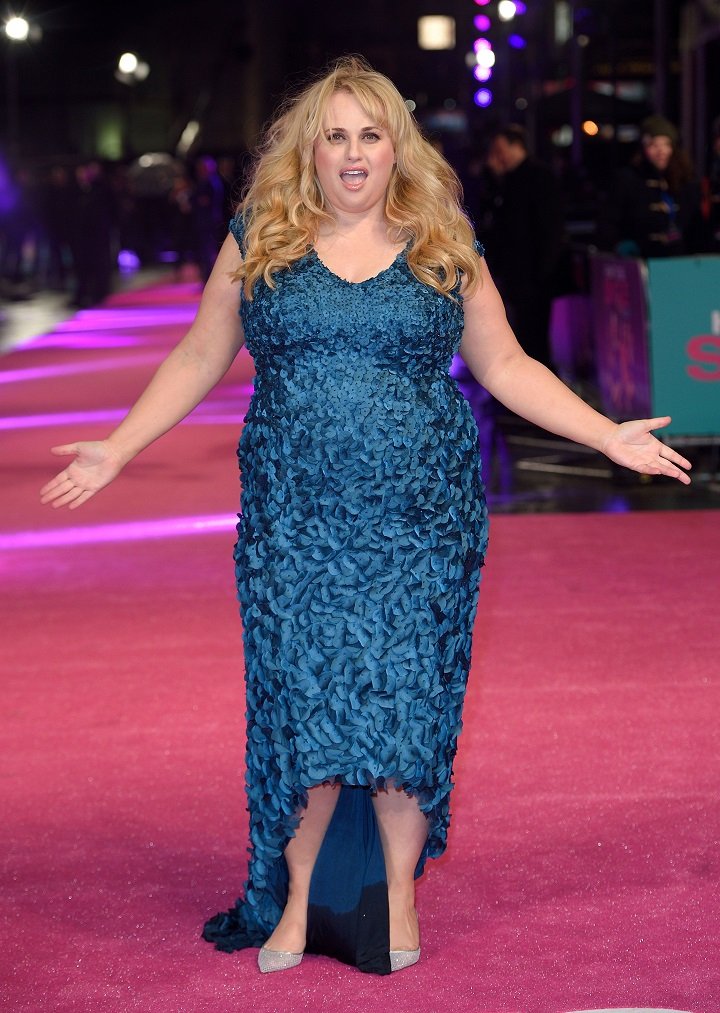 Rebel Wilson attending the European Premiere of 'How To Be Single' at the Vue West End in London, United Kingdom in February 2016. | Image: Getty Images.
The image has a mountain landscape as a background, with Wilson wearing traditional alpine trousers and boots and holding vintage skis, summarizing 2020 for the actress, who spent most of the year traveling and working on her physique. She captioned the post:
"Over the hill? Nah, I'm on top of it and the outlook is awesome (Rebel 4.0)"
Wilson's celebratory post received more than 180,000 likes in the first 24 hours of its publication, and several of the stars fans and followers in the social network took to the comments section to share their impressions with her.
"Omg you are radiant" exclaimed one fan. "Love the mountain scenery," a second user observed. "Looks like an outtake from 'JoJo Rabbit,'" quipped a third user before adding, "I loved your performance in that movie."
NEW FAVORITE PLACE
Wilson seems to have taken a liking for the snowy spot in the mountains, since she has been posting images on that location (and with the same outfit) at least for a week, always sharing that same feeling of being "on top of the world."
But before putting on her winter clothes to travel to Austria, Wilson spent a great time in Mexico during a week in early November, and the warm weather gave her the opportunity to wear more figure-hugging outfits that put her slimmer body on display.
To mark the end of her stay in Mexico's paradise-like coast, Wilson posted a slideshow of images that starts with a snapshot of herself wearing tight spandex shorts and a white T-shirt that drew attention to her tiny waist.
A FINAL PUSH TO REACH HER GOAL
One year after her first stay at the luxury wellness center VivaMayr in Austria for the first time, Wilson returned to the facilities to see her "Year of Health" completed, with only two kilos left to lose in order to reach her goal weight of 165 lbs.
With a very busy 2021 ahead of her, Wilson wanted to use the time she had left this year to give her weight-loss a final push, and it proved to be effective, since by November 29 she reached her desired weight, one month before her dateline.
The next day, in a since-deleted Instagram Story, a satisfied Wilson posed for a selfie alongside one of the workers at the VivaMayr center while wearing a dressing gown, flaunting her transformed appearance.
Please fill in your e-mail so we can share with you our top stories!