WWE Legend Pat Patterson Dead at 79 — inside His Life and Career
The fighter had an exciting career in and out of the ring. He was recognized for his contribution to the industry as a fighter and on the microphone.
Pat Patterson, was a native Canadian wrestler, who began his career in 1958 and before becoming a fixture in the Bay Area for nearly twenty years. After winning the AWA Tag Team Championship, Patterson moved to WWE.
He then became the first Intercontinental Champion in 1979. His legendary rivalry with Sgt. Slaughter drew everyone's attention to the WWE for years. This rivalry produced memorable events such as Boot Camp Matches and a brutal Alley Fight at Madison Square Garden.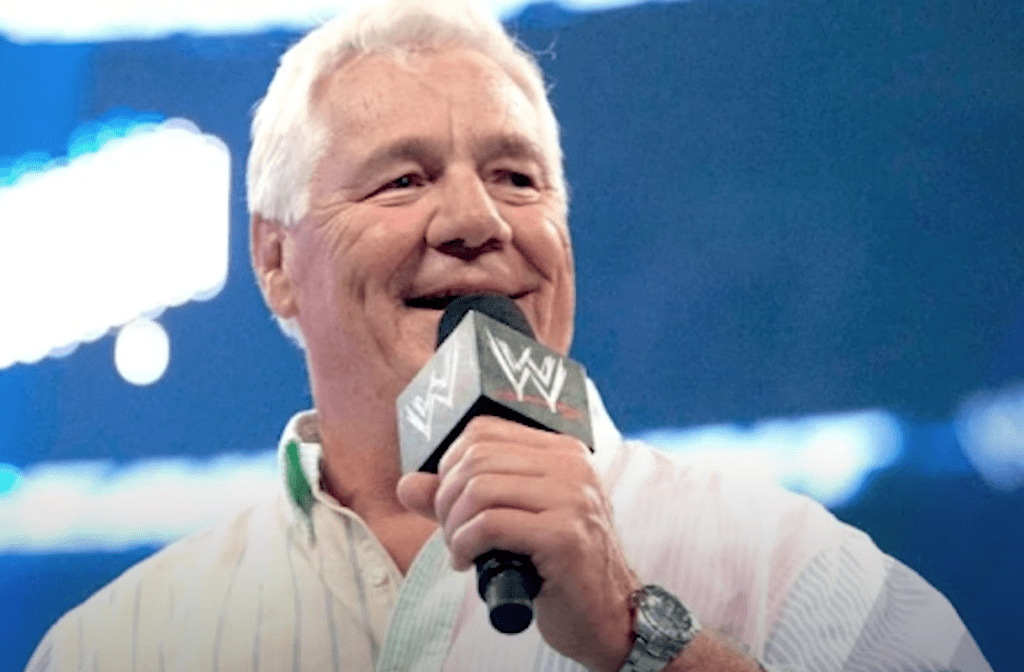 Patterson spent 25 years in WWE until his retirement from the ring in 1984, but that doesn't mean he has left the entertainment industry behind. On the contrary, in 1988 he had the idea of ​​creating an original format, the Royal Rumble Match.
For all his contributions, Patterson was introduced into the WWE Hall of Fame in 1996. His name will always be remembered, along with his career and legacy, especially with his autobiography: "Accepted: How the First Gay Superstar Changed WWE."
WWE has announced that @WWE Hall of Famer, and the first-ever Intercontinental Champion, Pat Patterson has passed away. pic.twitter.com/BhLkXC55un

— WWE on FOX (@WWEonFOX) December 2, 2020
SEVERAL FIRSTS
In addition to being the first to be awarded the WWE Intercontinental Champion, Patterson also worked behind the scenes in WWE for years, as one of Chairman Vince McMahon's collaborators.
In 2000 Patterson became the oldest man to have won the Hardcore Championship. His name is synonymous with history in WWE, as he held various positions in it, mainly being its creative advisor.
Pat Patterson talks about the creation of the Royal Rumble match.#RIPPatPatterson (via @WWENetwork) pic.twitter.com/hvOf1wvJ7p

— WWE on FOX (@WWEonFOX) December 3, 2020
THE BLOND BOMBERS
The Blond Bombers were the San Francisco, California version of the NWA Tag Team Championships twice before fighting each other. Patterson won tag team titles 11 times in total and was a five-time NWA United States heavyweight champion.
The Blond Bombers was a name used by various teams in professional wrestling. The first team to use the name was Rip Hawk and Swede Hanson. Then it was used by Pat Patterson and Ray Stevens.
Awesome tribute #WWENXT
Pat Patterson helped so many
A wrestling genuis #Myway pic.twitter.com/4neIqZHFMg

— Tommy Dreamer (@THETOMMYDREAMER) December 3, 2020
REACTIONS TO HIS DEATH
WWE expressed its condolences to Patterson's family and friends for the passing of one of its most prominent figures. Many of those who worked with him also honored him and expressed sadness at his departure.
Some personalities who took to Twitter to leave a few words of tribute to Patterson were: Stephanie McMahon, Shane McMahon, former WWE, and current AEW announcer Jim Ross, and longtime WWE Superstar Triple H.
FIRST AS A GAY WRESTLER
Another milestone in Patterson's life was that he was the first gay wrestler in the United States in history in the 1970s, but his sexuality was not made public until much later. In 2014, this truth about his life came to light in a video interview. 
Patterson, very emotional, said that he kept his secret for 40 years but now wanted to live in peace. His partner for many years died at that time of a heart attack. The fighter was 73 years old when he passed away.