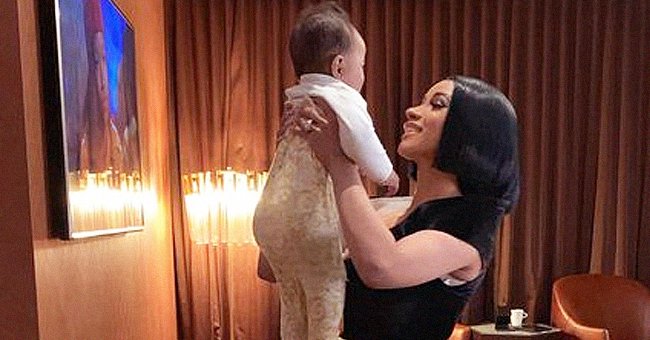 Instagram/iamcardib
Cardi B Fears Daughter Kulture Will Read Nasty Comments Online — How Will She Handle It?

American rapper and songwriter Cardi B revealed that she fears her 2-year-old daughter Kulture Kiari will read nasty comments online. Here is a little peek into the conversation.
Mothers have always been a protective bunch, so it did not come as a surprise when American rapper Cardi B recently revealed that she was scared her daughter Kulture would read nasty comments online.
The 28-year-old admitted to it during a Billboard interview after being named the magazine's 2020 Woman of the Year. The conversation started when she was asked to describe her relationship with social media in today's society.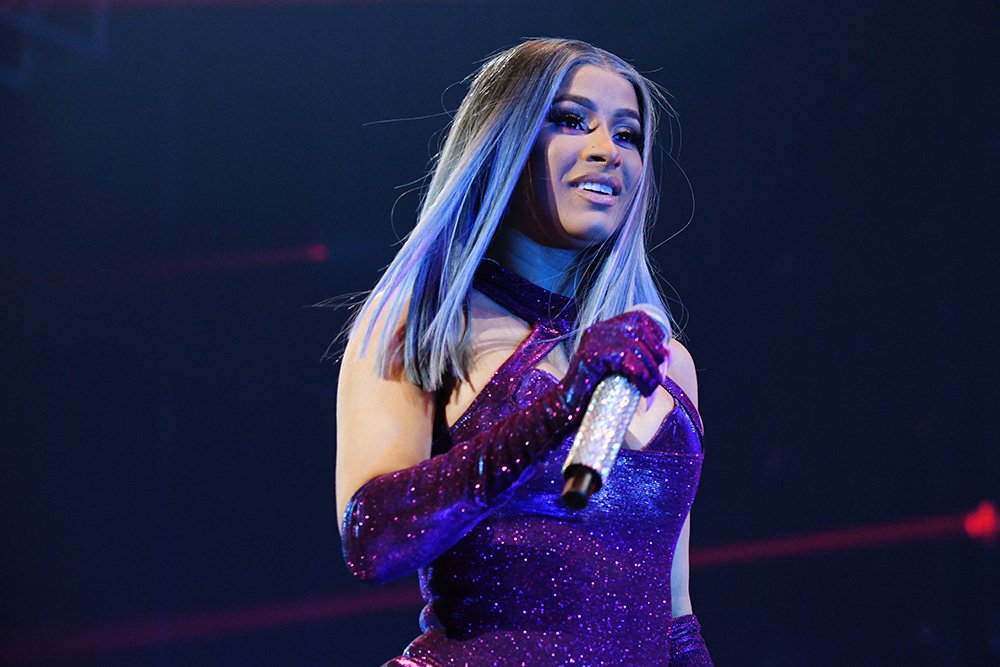 Cardi B performs at the 7th Annual BET Experience at L.A. Live presented by Coca-Cola at Staples Center on June 22, 2019. | Photo: Getty Images
Without holding back, she revealed that she was always going to love social media because it was on the platform she got her fame, and without it, she never would have been where she is today.
She, however, revealed that it was becoming a toxic place as there were a lot of race-baiting, and people were always saying the nastiest things so that they could get the top comment.
The rapper was then asked how she planned to approach social media with her daughter as she grew older. She admitted that she was a little scared Kulture was going to read the nasty comments and did not know how to control the situation.
She, however, added that she heard about a celebrity who gives their kid life coaching on how to love themselves and not let people break them. Hopefully, she planned to do the same thing.
She also admitted that she struggled with postpartum depression and could not bear to leave the infant all by herself.
Cardi B also boasted that her daughter was sassy. She opined that she wanted Kulture to realize she was beautiful, and knowing the kind of person she was, the little tot was always going to hear her express herself.
The songwriter added that even though her kid was born with a silver spoon, she did not want her to be super-privileged. Instead, she wanted her to be conscious of the racial injustice in society and have some compassion.
Ironically, the proud mother was caught in a bit of a fix in August when she used a racial slur to describe her daughter's eyes. She commented on an edited photo of a grown-up Kulture, saying that the little girl had "chinky eyes."
As expected, she received heavy backlash from several fans who were unhappy with the derogatory statement often used to describe people of Asian descent. The rapper quickly explained that she had no idea the word was insulting.
Cardi B has also been pretty candid about her experience being a mother. She once revealed that though it was hard to explain, it was beautiful how quickly the motherhood instincts kicked in.
She also admitted that she struggled with postpartum depression and could not bear to leave the infant all by herself. Two years later, the rapper continues to dote on her child, which can be seen in several posts on her Instagram feed.
Please fill in your e-mail so we can share with you our top stories!