Eniko and Kevin Hart's Lavish Home Is Ready for Christmas — Take a Peek at the Decorations
Kevin Hart's wife Eniko recently took to social media to show off the stunning Christmas decorations that graced their elegant home – their tree is a sight to behold. 
It is just a couple of days into the month, but Christmas is in full swing at the Hart residence, and Eniko Hart took to Instagram on Wednesday to give fans a glimpse of how her abode is looking. 
She shared photos that captured the decorations, which included a stuffed polar bear standing on its hind legs, green wreaths adorned with tiny lights that ran down the staircase, and of course, a glittery Christmas tree.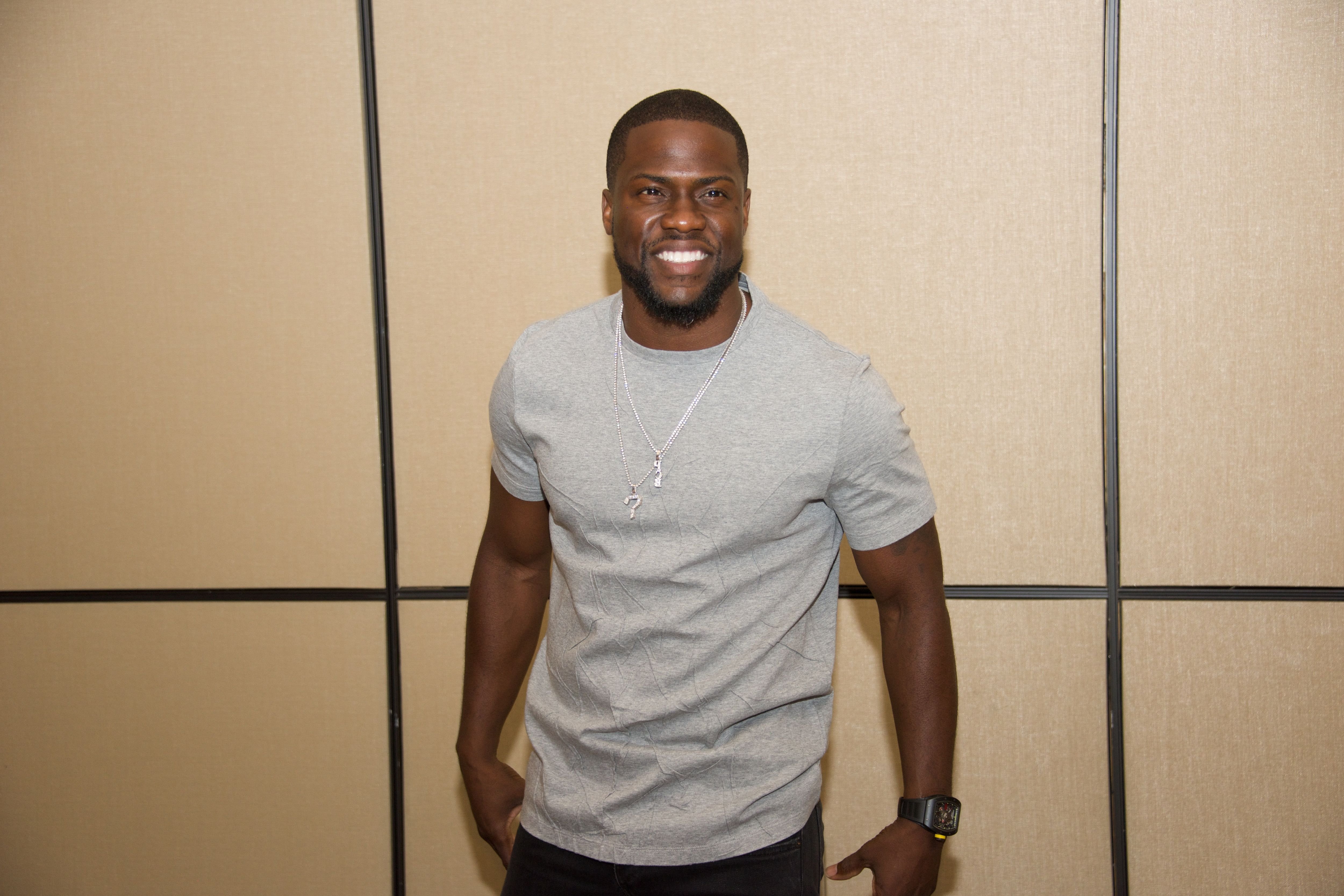 The tree looked absolutely magnificent, covered as it was in dozens of small lights and other flashy decorations like toy bells, balls, and ribbons. It all merged to form a stunning visage, and one can only wonder how much work went into it. 
There was also a picture of what looked like the entrance of their home. At a corner by the door was a cute coalition of three dwarf snowmen.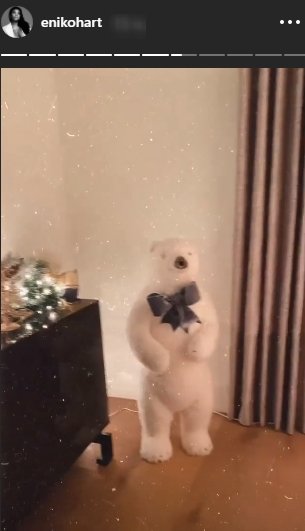 They wore happy expressions and were arranged on top of each other. Beside them was a red ball that had "Christmas" spelled on it. The picture also carried a word of advice from Eniko to her fans.
The beautiful mother of two urged them to have a "holy, Jolly Christmas" because it is the best, and if there is anything the Harts are known for, it is their love for Christmas.  
The portrait came after Kevin was caught up in a cheating scandal that almost cost him his marriage.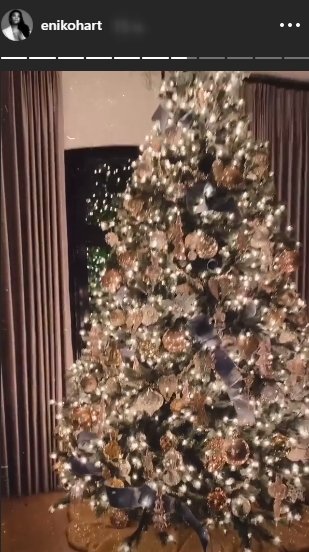 In 2017, the family went over the top with a movie-themed family portrait that received rave reviews after Kevin shared it with his 100 million followers.  
The portrait, which was the first family portrait Kenzo featured in, captured Eniko and Kevin dressed elaborately in formal wear. They struck a pose with their children, Hendrix, 10, Heaven, 12, and baby Kenzo. The comedian captioned the post: 
"Happy Holidays from the 'Hart's'… it's beginning to feel a lot like Christmas."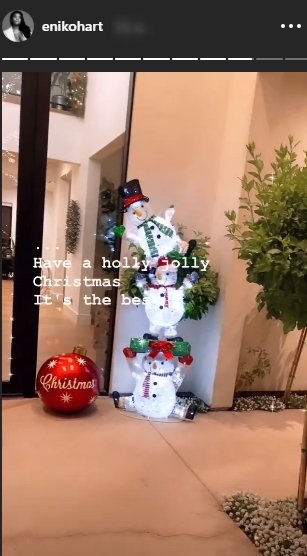 The pose Eniko and Kevin struck showcased their wedding bands – this was speculated to be a subtle message indicating the strength of their bond. 
The portrait came after Kevin was caught up in a cheating scandal that almost cost him his marriage. Kevin admitted to getting involved with an extortionist who had provocative footage of him with another lady. 
The "Jumanji" star apologized to his then 8‐month pregnant wife in a tell-all he shared on social media. He also admitted to cheating on his wife – his "dumbest moment," so he said. 
They weathered the storm, and their bond grew stronger for it. Now they have added another child to their brood – her name is Kaori, and she is their second child together. 
Heaven and Hendrix are the products of Kevin's relationship with his former wife, Torrei Hart. They were married between 2003 and 2011. 
The funnyman tied the knot with Eniko, who was an aspiring model when they met, in 2016 – two years after he proposed to her.