Fans Criticize Kevin Hart for Dressing Daughter Kaori Mai in Black Outfit with His Show's Name
Fans have expressed their dissatisfaction after star dad Kevin Hart shared a photo of his toddler daughter, Kaori Mai, rocking an ensemble with his show's title emblazoned on it.
Star comedian Kevin Hart went under fire after his new Instagram post sparked fans' interest, as he shared a sweet photo of his baby girl, Kaori Mai. 
While Kevin could not get enough of his little daughter in the post, many fans had mixed feelings about the words written on Kaori Mai's outfit, and they made sure to share their thoughts.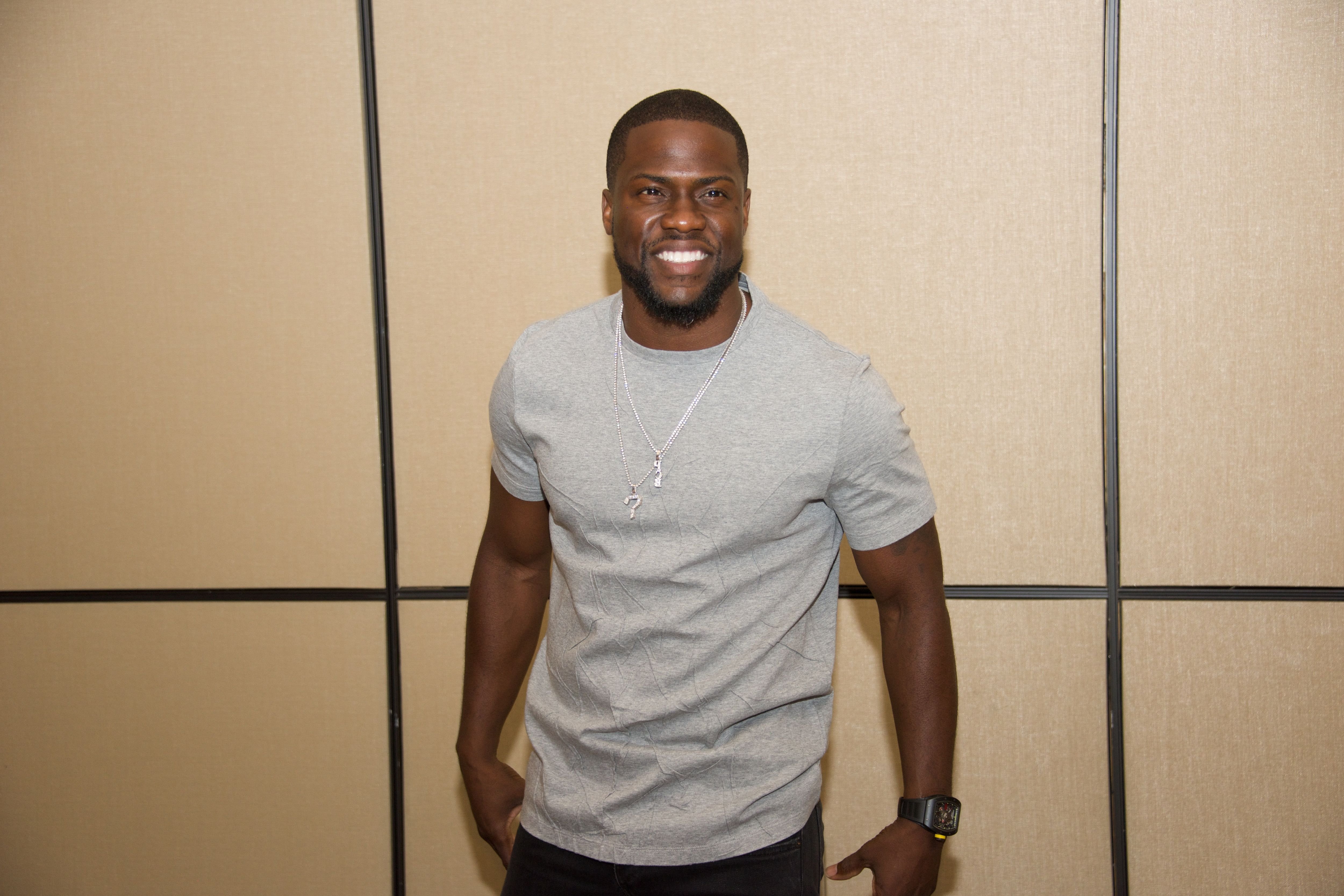 In the one-photo post, baby Kaori Mai was photographed indoors as she was propped on a comfy blanket. The toddler looked adorable as she rocked a gray head bow.
While her little frame was clad in a black two-piece ensemble that included a sweatshirt and bottoms, the words on the outfit read, "Zero [expletive] Given." Kevin captioned:
"...My baby supporting her daddy on opening day!!!..."
While some admirers could not get enough of little Kaori Mai and her cure features, many expressed their disapproval as to why Kevin would dress his baby in an outfit with an expletive. 
One person was rhetorical, asking if a child should be dressed in clothing with such words, while another shared their disappointment. A third fan labeled the shirt as excessive while reminding Kevin that Kaori Mai was a baby. 
It is Kevin's sixth Netflix-aired stand up performance.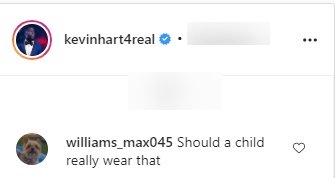 Someone added that no baby should wear outfits with such wordings because they were innocent. More followers joined in the interaction, sharing the same sentiment about the little girl's shirt. 
"Zero [expletive] Given" is the title of Kevin's new show on Netflix. Although the comedy project caused controversy on his Instagram page, it is a comedy special currently underway.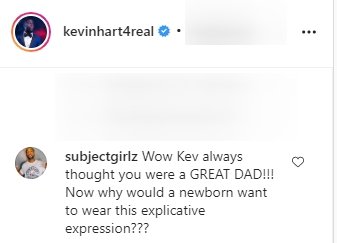 It is Kevin's sixth Netflix-aired stand up performance, which was recorded in Los Angeles. His other Netflix shows include "Kevin Hart: Don't [expletive] This Up," and "Kevin Hart's Guide to Black History Month," among others. 
Kevin and his spouse, Eniko Hart, welcomed baby Kaori Mai in September, making them a family of six. On Instagram, Eniko, a star model, informed fans with a sweet photo that had her gushing over the newborn.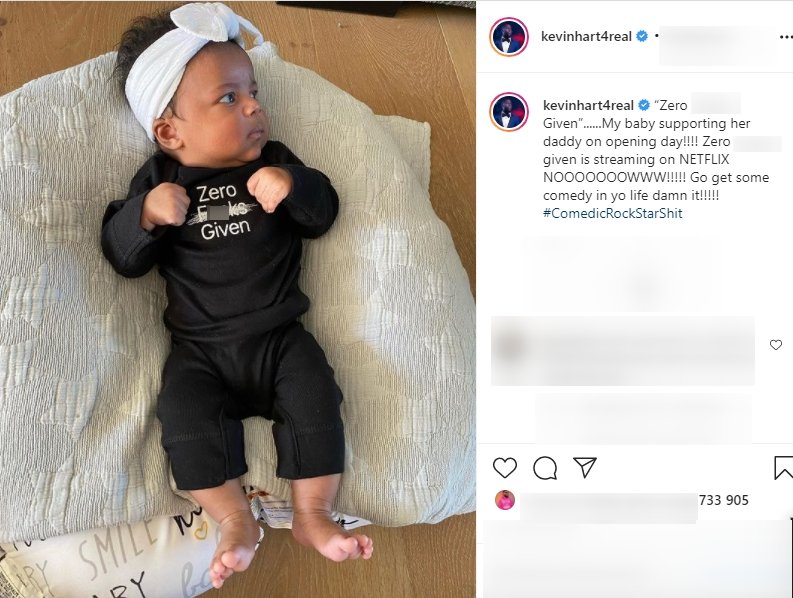 The star mom later debuted an image of Kaori Mai five days after birth. Eniko did not hold back on the rush of love in the selfie as she smiled down at the baby girl wrapped in a patterned shawl.
Little Kaori Mai joined the family as the little sister to Kenzo, 2. Her other siblings are Hendrix and Heaven, Kevin's kids from his first marriage.