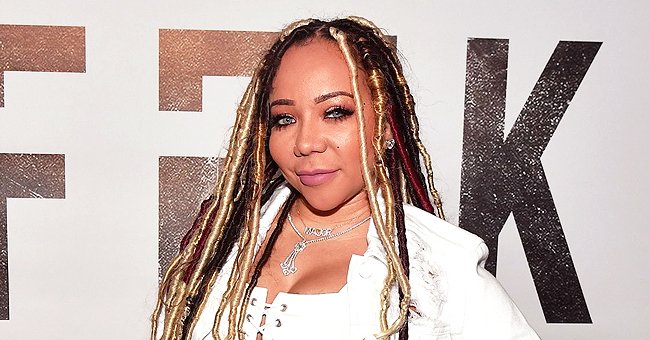 Getty Images
Tiny Harris Poses with Long Red Ponytail and Purple Eye Makeup — It's Truly a Mood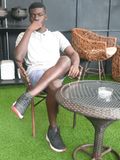 Tiny Harris recently took to social media to let her fans know what mood she's in. She shared a short video clip that captured her getting fussed over by a hairstylist.
Tiny Harris was in the "mood" for a makeover, so she got one. She shared a boomerang video that featured her sitting pretty as a hairstylist attempted to tame her long copper-colored ponytail.
The beautiful TV personality's face bore eye-catching makeup that only served to accentuate her natural beauty. She opted for peach lipstick with purple eyeshadow, and her eyebrows were expertly groomed.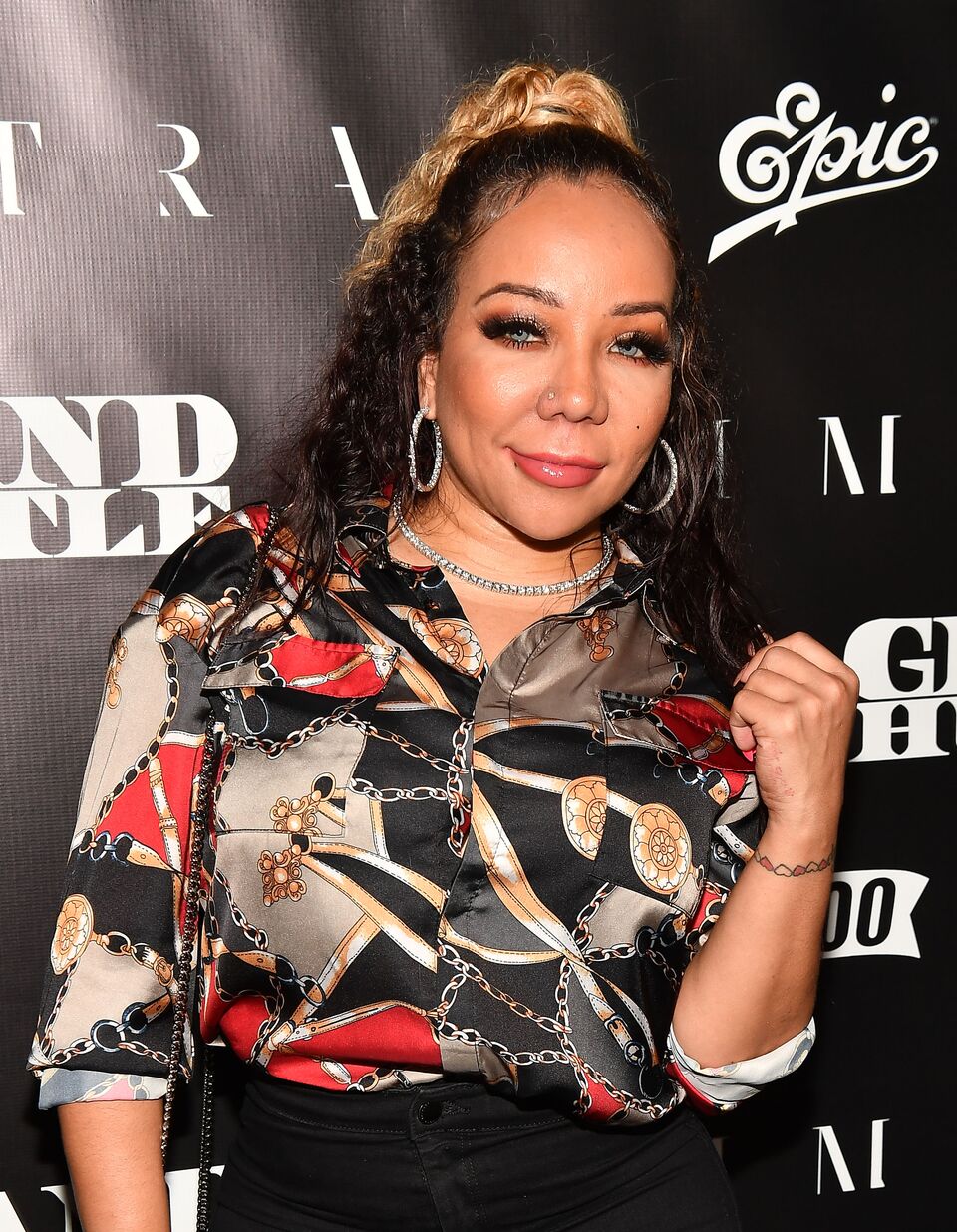 Tameka "Tiny" Harris attends T.I.'s "Dime Trap" Private Album Release Party at The Trap Museum on October 4, 2018. | Photo: Getty Images
The stylist seemed to be in the process of tying Tiny's ponytail into a knot to conclude her look. Aside from her face, no other part of her was visible as she was mostly covered by black material.
It didn't matter, though, because even her face alone was enough to get her fans gushing in the comments section. One fan declared that she loves the purple Tiny used in her makeup, while another accused the singer of not ageing.
Tiny has been messing around with her hair for a while now– not that anyone is complaining. Her hair was initially copper-brown throughout, but in October, she brightened things up with blonde locks.
The combo was mind-blowing, and Tiny shared the result in a video clip she posted via her Instagram page. In the video, she flaunted her new locks and her shape as she posed in denim pants and a yellow turtleneck.
He bought her a brand new custom Mercedes Benz convertible.
Tiny initially debuted her copper hair on her husband, rapper TI's birthday. She seems to have taken a liking to it and has been rocking it in different variations with gorgeous outfits ever since.
Tiny and TI tied the knot back in 2010 and have been through their fair share of ups and downs, which have somehow made them stronger. The rapper loves his wife, and he takes every chance to go all out for her.
During her birthday last year, TI gifted her with a surprise diamond Cuban link presented to her in the sweetest of ways. He had the gift put in her cocktail glass, and when she finished the cocktail, voila!
In 2018, he bought her a brand new custom Mercedes Benz convertible, which came complete with a backseat full of gifts from Christian Louboutin.
T.I. and Tiny share three kids together. Tiny is also a mother to a girl named Zonnique from a previous relationship, while TI has three kids from his past relationships.
Back in August, Zonnique revealed she was pregnant with her boyfriend Bandhunta Izzy's child. Tiny was elated with the news, and she did not condone slander about it on her social media pages.
Please fill in your e-mail so we can share with you our top stories!