Matthew Rutler Got Engaged to Christina Aguilera in 2014 — Who Is the Diva's Future Husband?
Christina Aguilera became engaged to Matthew Rutler in February 2014 and gave birth to their daughter Summer Rain Rutler in August of the same year.
The Grammy Award-winning singer Christina Agulera has been engaged to Matthew Rutler for six years, and the couple seems to be in no hurry to tie the knot.
The couple announced their engagement on February 14, 2014, which strangely enough, was the anniversary of her divorce from music producer Jordan Bratman after six years of marriage.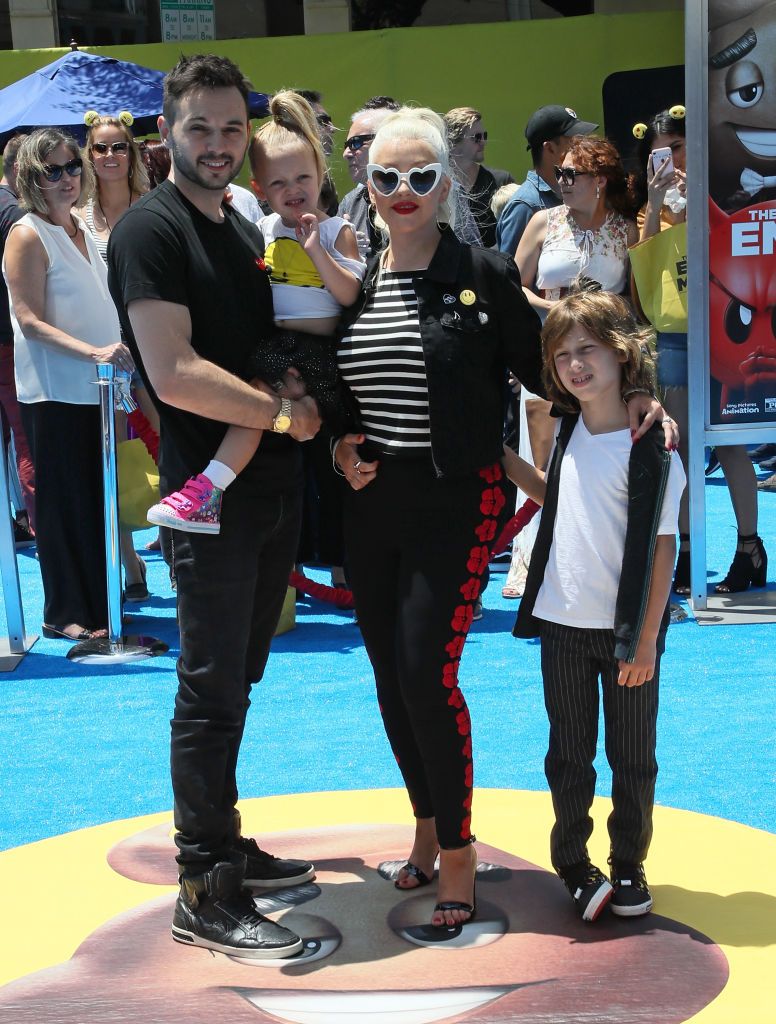 MEETING MATTHEW RUTLER
Aguilera met Rutler in 2010 during the filming of her film "Burlesque." At that time, Aguilera was going through a painful divorce and she and Rutler fell in love.
Rutler was working for the production as a set assistant, and Aguilera was the leading lady, which made their romance all the more unusual, but after the film wrapped, the love story continued.
THE PROPOSAL
Rutler and Aguilera dated for the next four years, and he became close to her family, and her son, Max, now 12, whom she shares with ex-husband Bratman. 
Rutler proposed to Aguilera on a romantic beach on Valentine's Day and sealed the deal with a stunning diamond engagement ring. The singer, who was already carrying their baby, said yes.
WELCOMING SUMMER RAIN
On August 16, 2014, Aguilera gave birth to the couple's first child together, a little girl they named Summer Rain. Little Summer Rain is now six years old and is clearly the apple of her daddy's eyes.
Rutler is dedicated to his family and is very close to his mother. Agulera has shared several posts in which she praises Rutler for his devotion to their blended family.
Aguilera's disastrous first marriage may be one of the reasons the singer is reluctant to formalize the union.
MUSICAL AMBITIONS
Rutler doesn't just love the singer, he loves the music too. He is a talented guitar player and was once part of The Nate Mott Band and released several music videos before the band broke up.
The other band members have moved on and formed a new group, and presumably, Rutler still plays guitar for his lovely fianceé. Maybe they will even collaborate on an album, one day. 
NO RUSH
Some people swear by a long engagement, but it's been six years, and the couple shows no signs of setting a date for the wedding. Aguilera's fans may be eager, but the singer is in no hurry to tie the knot. She said:
"Our love is secure enough that we don't need a wedding to prove our love or commitment."
FIRST MARRIAGE
Aguilera's disastrous first marriage may be one of the reasons the singer is reluctant to formalize the union. Her relationship with her ex-husband was unhealthy and dysfunctional. She revealed:
"When you're unhappy in your marriage, your children are the ones who suffer. That's the last thing I wanted for my son."
Bratman and Aguilera had a prenuptial agreement that gave the music producer no part of the singer's considerable estate. Nevertheless, Aguilera agreed to make an undisclosed settlement in Bratman's favor.
Bratman moved out and the couple agreed to share custody of their then-three-year-old son Max, and ten years after they met Aguilera and Rutler are as in love as ever.