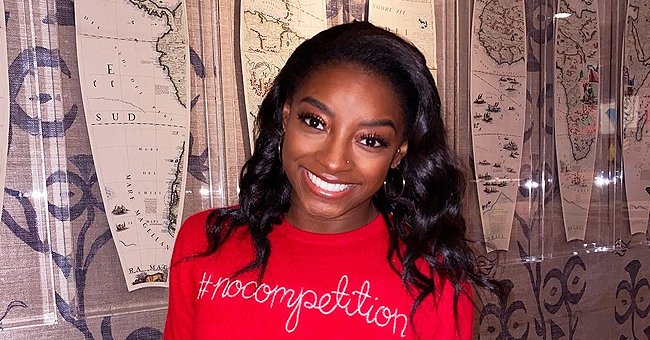 Instagram/simonebiles
Simone Biles' Ex Stacey Ervin Jr and Boyfriend Jonathan Owens' Show Their Muscular Bodies in Snaps

Stacey Ervin Jr and Jonathan Owens have two things in common. Both have been with world champion Simone Biles, and they boast muscular bodies enough to certify them as poster men for bodybuilding.
Olympic star, Stacey Ervin Jr has been serving body goals for some time now, and fans on his Instagram timeline get to drool with admiration from time to time.
The star gymnast who used to be romantically linked with world champion Simone Biles looked as well sculptured as always in one of his recent posts where he stood shirtless in a gym.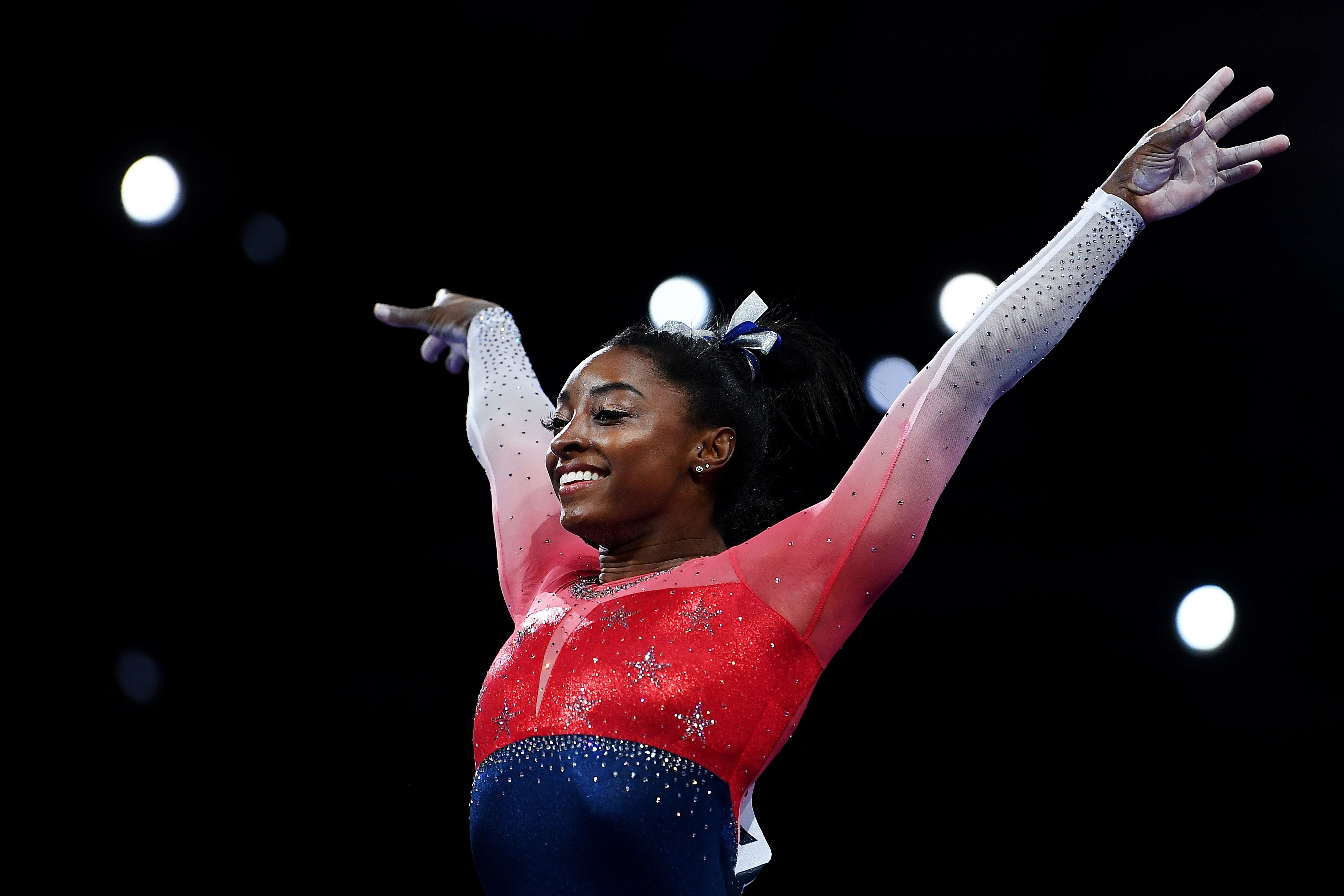 Simone Biles shows off her moves during the FIG Artistic Gymnastics World Championships in October 2019. | Photo: Getty Images
Ervin Jr looked flawless, showing off his skin, tight raven curls, and ripped muscles enough to make fans swoon on the timeline. The other images in the post had him showing fans the secret to his chiseled body.
It appears Simon Biles has a specific choice when it comes to choosing her partners, and it is safe to say that her choices have fans' approval. Her new man, Jonathan Owens, is an NFL champ whose perfect abs are nothing short of enviable.
Owens' recent Instagram update set the tone on his timeline as he casually showed off his body and 6ft goodness. Owens, 25, was effortless in his show-off as he overlooked his balcony taking in his picturesque view.
Early this year, fans got to know that Biles, 23, has called off her three-year relationship with Ervin Jr, who currently shows expertise in WWE.
Months after calling it quits with the WWE star, Biles started teasing images of her new man.
In an exclusive Vogue chat, the Olympic gold medalist shared that it was difficult being in one relationship for a long time at a young age. She also noted that it was for her best.
Before their split, the pair was quite heavy on the public display of affection. Posting each other and showing support. In fact, Biles once shared that Ervin Jr was her biggest cheerleader.
Months after calling it quits with the WWE star, Biles started teasing images of her new man. She first appeared to be with the new guy on her Instagram story, where she posted a photo of them on his birthday.
She soon proceeded to her Instagram page, where she flaunted images of her and her lover, showing off couple goals. In one of her first Instagram show-offs of her new romance, she let everyone know Owens was her man.
In older times, Biles complained of not being able to get a hold of her romantic life. The star noted that she did not date until her twenties. However, these days, it seems she has been able to conquer that feat.
Please fill in your e-mail so we can share with you our top stories!