People: Kathie Lee Gifford Felt Late Husband's Presence at Their Children's Weddings
Renowned television presenter Kathie Lee Gifford opened up about how she felt her late husband, Frank Gifford's presence at her two children's wedding, which took place over summer.
It has been about four years since television personality Kathie Lee Gifford lost her beloved husband, Frank Gifford, at 84. However, his presence still abides closely with her, especially during special family milestones.
During a recent interview with People Magazine, the Today host spoke about how Frank was with her during their two children's weddings, which took place over summer.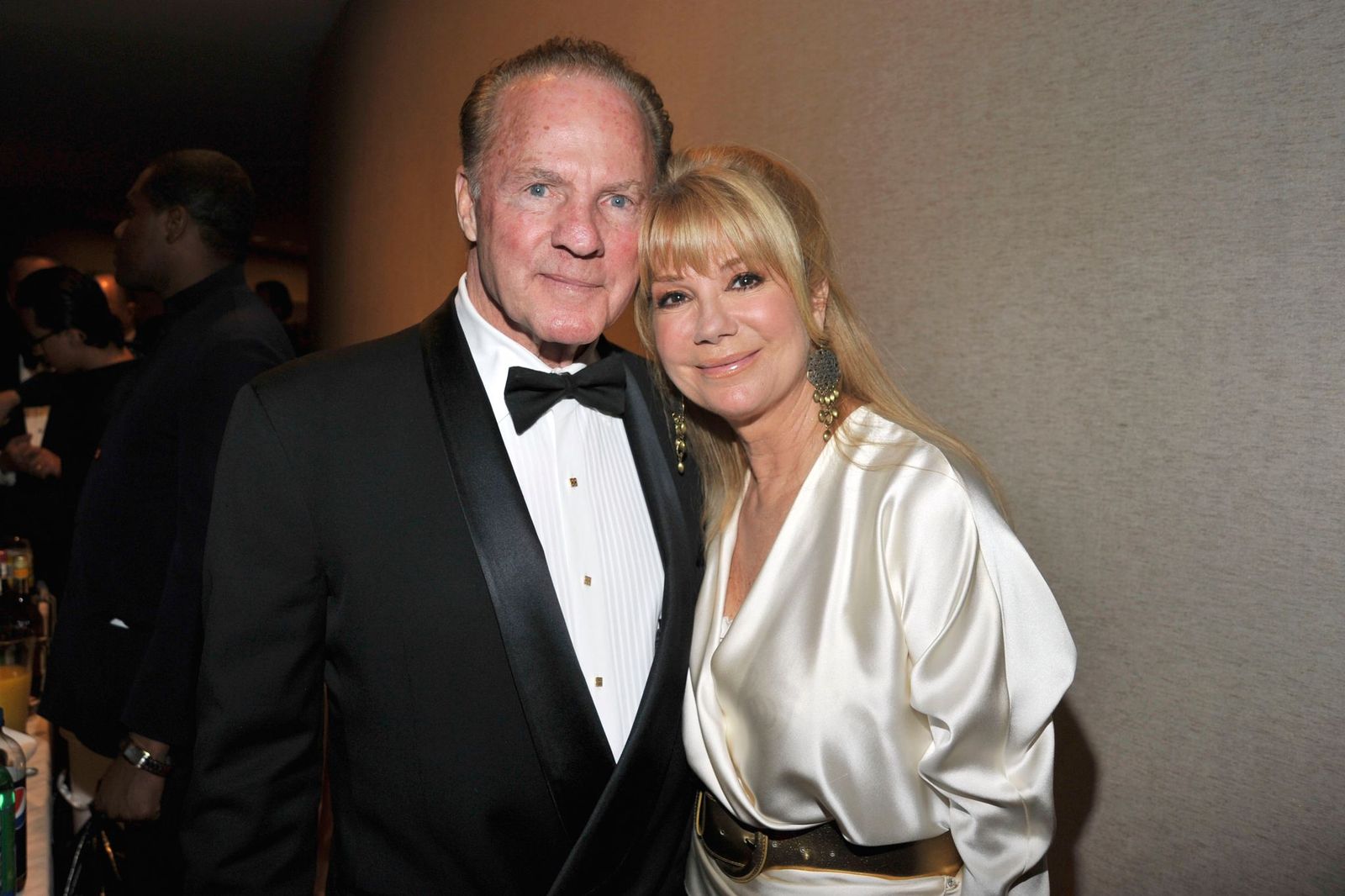 Daughter Cassidy tied the knot to software project manager Ben Wierd in June while son Cody walked down the aisle with actress Erica Brown, three months later in September. 
Both kids settled for small, intimate celebrations due to the COVID-19 pandemic, and Kathie didn't mind that as she understood that Cody and Cassidy wanted to be married to the love of their lives
.
Despite the nuptials having to be scaled down, it was nonetheless magical and particularly special for Kathie, who noted that Frank was with them through it all. She said:
"At both weddings, we felt Frank just smiling. He had an aerial view, I think."
Cassidy and Ben got married at the husband's family home in Michigan while Cody and Brown got hitched at their Greenwich childhood home where Frank's ashes were spread.
In November 2019, Kathie opened up about her late husband's death
Amid the hurt of Frank missing his children's wedding, Kathie is grateful that the renowned player could at least meet both their spouses before his tragic passing in 2015.
She noted that the iconic NFL player knew Cassidy's husband since he was 13 while he met Cody's wife at Kathie's 60th birthday party and loved her smile instantly. 
For Cassidy's wedding, Kathie marked the milestone with a playful photo of herself riding a tractor on the morning of the big day. In the caption, she referred to herself as the mother of the bride.
The Today correspondent has kept fans updated about her daughter's nuptials from the moment she got engaged in November 2019. She broke the big news on Instagram with a heartwarming photo of the duo in a warm embrace. 
Although Cassidy and Ben have said their vows, a statement from the family during the wedding noted that the lovebirds are gearing up for a bigger celebration once the pandemic is over. 
For Cody and Brown's ceremony, the 67-year-old doting mother posted a gorgeous photo of the couple on their wedding day looking into each other's eyes as they held hands.  
In November 2019, Kathie opened up about her late husband's death and how she was prepared for it. She explained in an interview that the former footballer had been failing in his health. 
Although he was still working out and could remember everyone on all football teams he played on, it was the recent things he had problems recalling. She noted that preparing for his demise helped her move on faster.