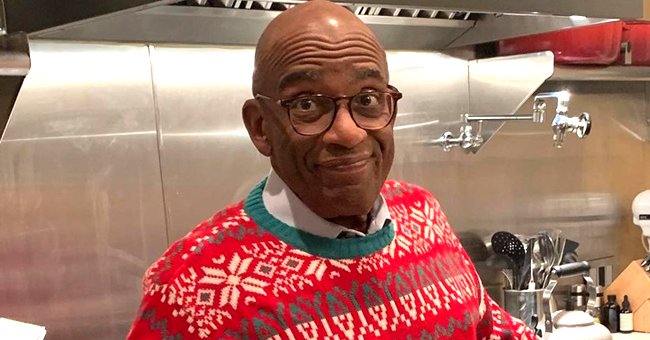 Instragram/ debrobertsabc
Al Roker Thanks Wife for the Same Christmas Sweater That Queen Elizabeth Has and Calls It Ugly

Ugly Christmas sweaters are an actual thing, and Al Roker rocked his for the second time in two years, thanks to his wife Deborah Roberts, who saw to his majestic look.
Al Roker, who received a pancreatic cancer diagnosis earlier this year, proudly shared his holiday look after his wife, Deborah Roberts, gave him a Christmas sweater just like Queen Elizabeth's.
Wearing the ugliest holiday sweater one could find became trendy in 2002, after the very first party with that theme, held in Vancouver, British Columbia, was a huge hit. Every year since the public and celebs alike pay homage to the anti-fashion statement.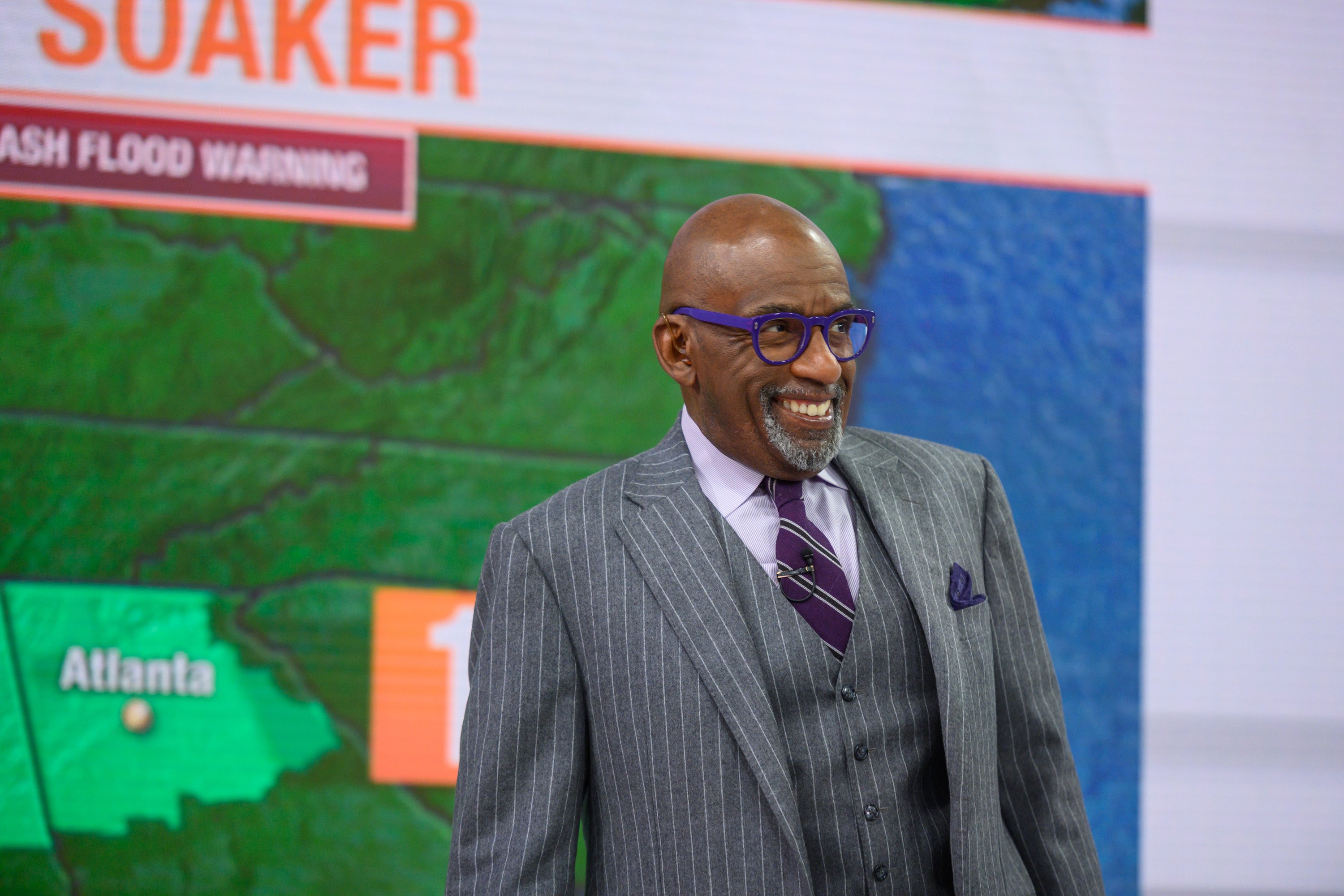 Al Roker pictured on Tuesday, January 14, 2020. | Source: Getty Images.
GETTING INTO THE HOLIDAYS
The "Today" show weatherman and co-host enjoy every minute of the holidays with his wife and children. Sharing his embrace of festivities with followers, Roker took to social media last month to show followers what he'd been up to in the kitchen.
Taking viewers through the preparation of pulled pork, broccoli, rice, and salad, Roker enlisted the help of his beloved family in the effort. The 66-year-old's son Nick filmed the cooking video, while Roberts also made a surprise appearance.
HIS CANCER DIAGNOSIS
Roker had free time on his hands since he took time off from the "Today" show to focus on his health. At the beginning of November, Roker shared his pancreatic cancer diagnosis and took time off to undergo surgery and recover.
The cancer was discovered following a routine check-up, and Roker had the full support of his family, both at home and at the "Today" show. In response to Roker's reveal, Hoda Kotb said:
"Anybody who's on the staff, who's ever been through anything, one of your first calls you ever get is from this guy right here. So we're all here for you too."
Roberts later took to social media to thank everyone for the outpour of support, but good news soon followed. Roker is back on the "Today" show, and according to a pathology report, doctors found the cancer confound to his prostate.
Let's just say he's feeling the joy of the season.
CAUSE FOR CELEBRATION
With good news on the health front, Roker is sunny, especially now that he and Queen Elizabeth share matching ugly Christmas sweaters. Posting his look on social media, Roker thanked Roberts for the gift, who in turn reposted it with the caption:
"Oh my... well let's just say he's feeling the joy of the season. ??? @alroker #ugly #sweaterweather."
In 2018, Roker and Dylan Dreyer rocked their version of an ugly two-person holiday sweater. For Thanksgiving, however, Al Roker looked handsome for their family photo.
The couple both posted pictures of their family together, stating their gratitude for what they have in each other and looking forward to being able to do it again next year.
Please fill in your e-mail so we can share with you our top stories!