Salma Hayek Shows Her Red Santa Outfit for Christmas and Fans Can't Wait to See Her in It
Movie icon Salma Hayek teased her catchy Christmas ensemble in a new media share and fans were ecstatic as they made it known that they could not wait to see her rock it. 
Hollywood's Salma Hayek gave fans a sneak peek of what her Christmas glam would look like in a recent Instagram post and many could not get enough of the chic wear. 
In the snapshot, Hayek stood in what looked like her walk-in closet with handbags hanging on one side of the wall. She donned a cowboy-inspired outfit with a hat and a matching coat, her exquisite red dress peeped from behind.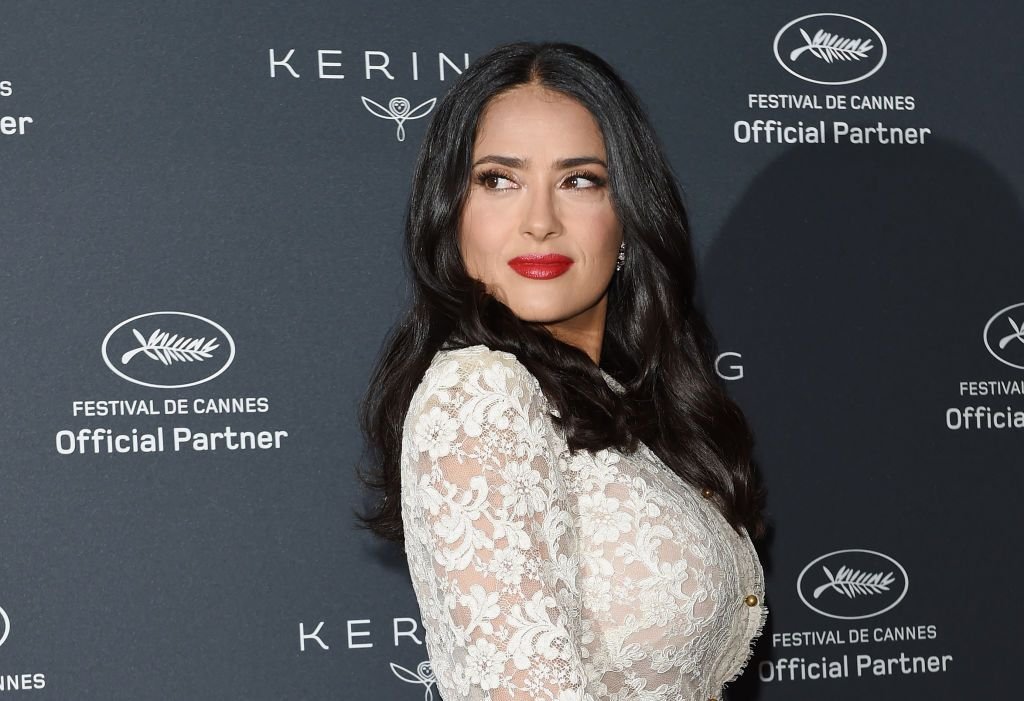 The classy skimpy outfit was hung with other outfits but it stood out with its bright red hue and furry white details around the chest area and on the hem. The "Desperado" star captioned her post:
"My Christmas outfit is ready. Ya tengo listo el disfraz de Santa Claus...#fashion"

Fans were excited at getting a glimpse of the star's outfit. A psyched admirer let Hayek know they could not wait to see her in the outfit while another chimed in sweet words after imagining Hayek in her Santa Claus ensemble.
Many internet users were excited when they noticed that the actress added images of the late iconic painter Frida Kahlo

Besides her taste in exquisite wear, the "Frida" actress also knows her way around setting amazing and eye catching home decorations in her palatial home.
Tiffany Haddish confirmed this in an interview where she fawned over the appealing decor she saw at Hayek's home. Haddish noted that she had visited London when the "Grown Ups" actress stated that she could stay in her home.
The Hollywood star hilariously recalled that she had a hard time choosing where to sleep as she debated between choosing Hayek's luxurious walk-in closet and her daughter's former room which was designed for a little princess. 
Last year, Hayek's Holiday show-off began with a stir among her fans when she gave a glimpse her ornament-filled Christmas tree that she displayed in a video wearing a pink sweater that spelt the word, "Love."
Many internet users were excited when they noticed that the actress added images of the late iconic painter Frida Kahlo. This brings to mind the fact that back in 2002, Hayek expertly delivered her role in the biographical movie, "Frida."