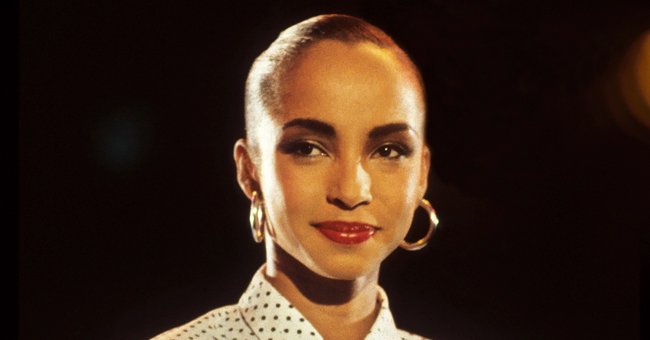 GettyImages
Check out Sade's Transgender Model Son Showing His Shoulder Tattoos in a White T-Shirt, Blue Pants & Cap
Izaak Theo, the transgender son of singer Sade Adu, showed off his tattoos in a new post on his Instagram page as he shared his daily playlist with fans.
Sade Adu's transgender son Izaak Theo was all shades of handsome in a recent post on his Instagram page. He shared a picture of himself donning a white singlet and blue pants.
Theo matched his stylish look with a blue cap and accessorized with a silver ring, bracelet, and necklace. He posed in a white room and showed off his beard and the tattoos on his arms.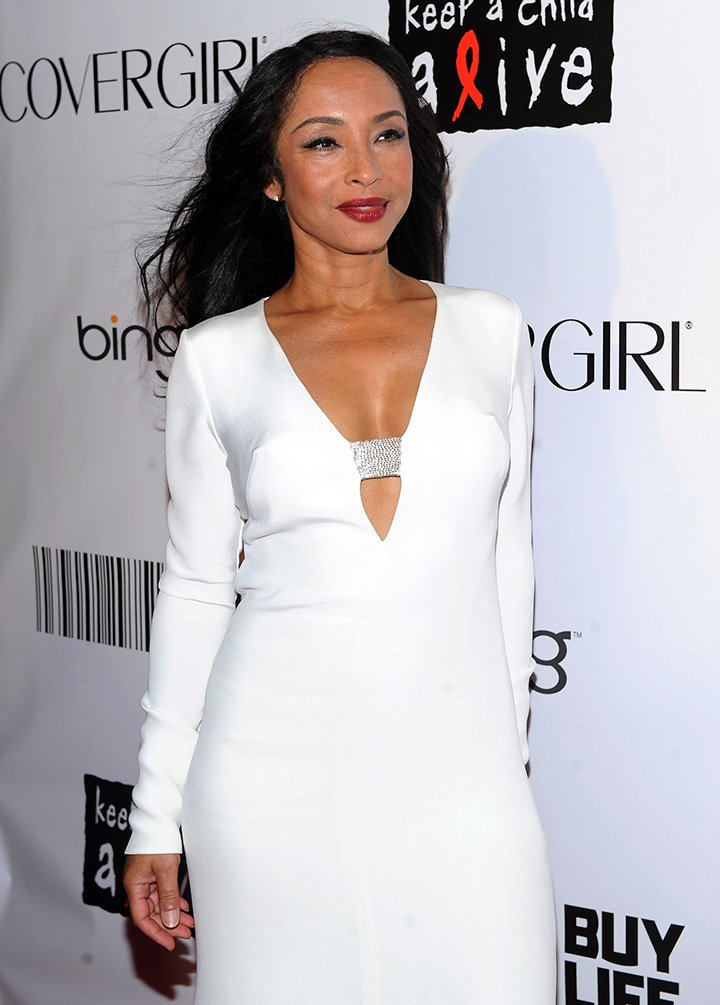 Sade attending the 2010 Keep A Child Alive's Black Ball in New York City in September 2010. | Photo: Getty Images
He posed in front of a mirror, holding his phone with one hand and the tip of his trouser with another. In addition to the mirror selfie, Theo shared nine other images, showing his songs of the day.
Some of the songs featured included his mother's track, "Every Word," Donny Hathaway's "A Song For You," and Nina Simone's "Baltimore." Theo captioned the post:
"It's a new dawn, it's a new day!!!!! Yes this is my favorite hat rn ??‍♂️ remember to take a moment to breathe and count your blessings..."
In a second post, Theo shared a picture of himself clad in a white long-sleeved top which he matched with the blue pants from the previous post. He tucked the white top into the blue pants and also wore a black belt.
Theo fashioned a blue hat and stared ever so cutely at the camera, flaunting his red lips and beautiful eyes. He wore a silver necklace which was hidden underneath his white top.
After completing his transition, Theo took time to pay tribute to his mother in an Instagram post, thanking her for staying by his side.
Also accompanying the post were images showing more hits from Theo's daily playlist. In the caption, he said he is a "Blue Boy" forever before wishing his fans love and light.
Theo stayed away from the spotlight in the earlier stages of his life despite his mom's fame. However, all that changed after he transitioned from a woman into a handsome transgender man in 2016.
Theo, previously known as Mickaila, shared his transitioning journey with fans on social media, keeping them updated with the changes taking place.
After completing his transition, he took time to pay tribute to his mother in an Instagram post, thanking her for staying by his side, loving and supporting him all the way.
Recently, Theo proudly showed off his gender confirmation surgery scars, saying that he wears them with pride because they set him free.
Since transitioning, Theo has continued to make great strides in every aspect of his life and made his catwalk debut in February at Burberry's London Show.
Like his timelessly beautiful mother, Theo looks set to live an indelible mark in the world, and with her by his side, he is confident of doing just that.
Please fill in your e-mail so we can share with you our top stories!