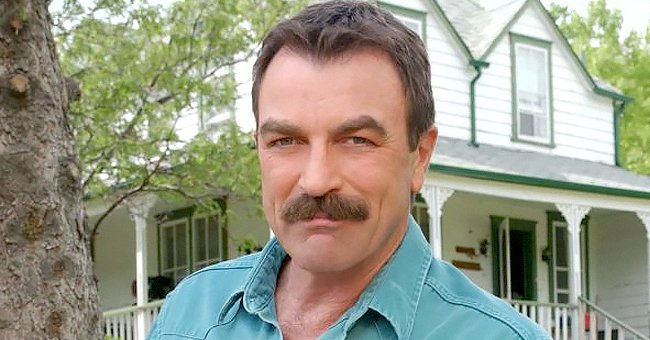 Getty Images
Tom Selleck Once Played the Role of a Gay Man — inside Rumors about His Sexual Orientation

Despite his confidence in taking on a gay character, renowned American actor Tom Selleck faced public scrutiny concerning his sexual orientation, leading to a multi-million dollar lawsuit.
In 1997, the all-time classic romantic comedy, "In & Out" featured a unique storyline about a popular English teacher, Howard Brackett (Kevin Kline), who gained the public's attention after a student seemingly outed him for his true sexual orientation.
In the film, reporters from different parts of the country traveled to get a scoop on the recent revelation about the famous teacher, including Tom Selleck's openly gay character, reporter Peter Malloy.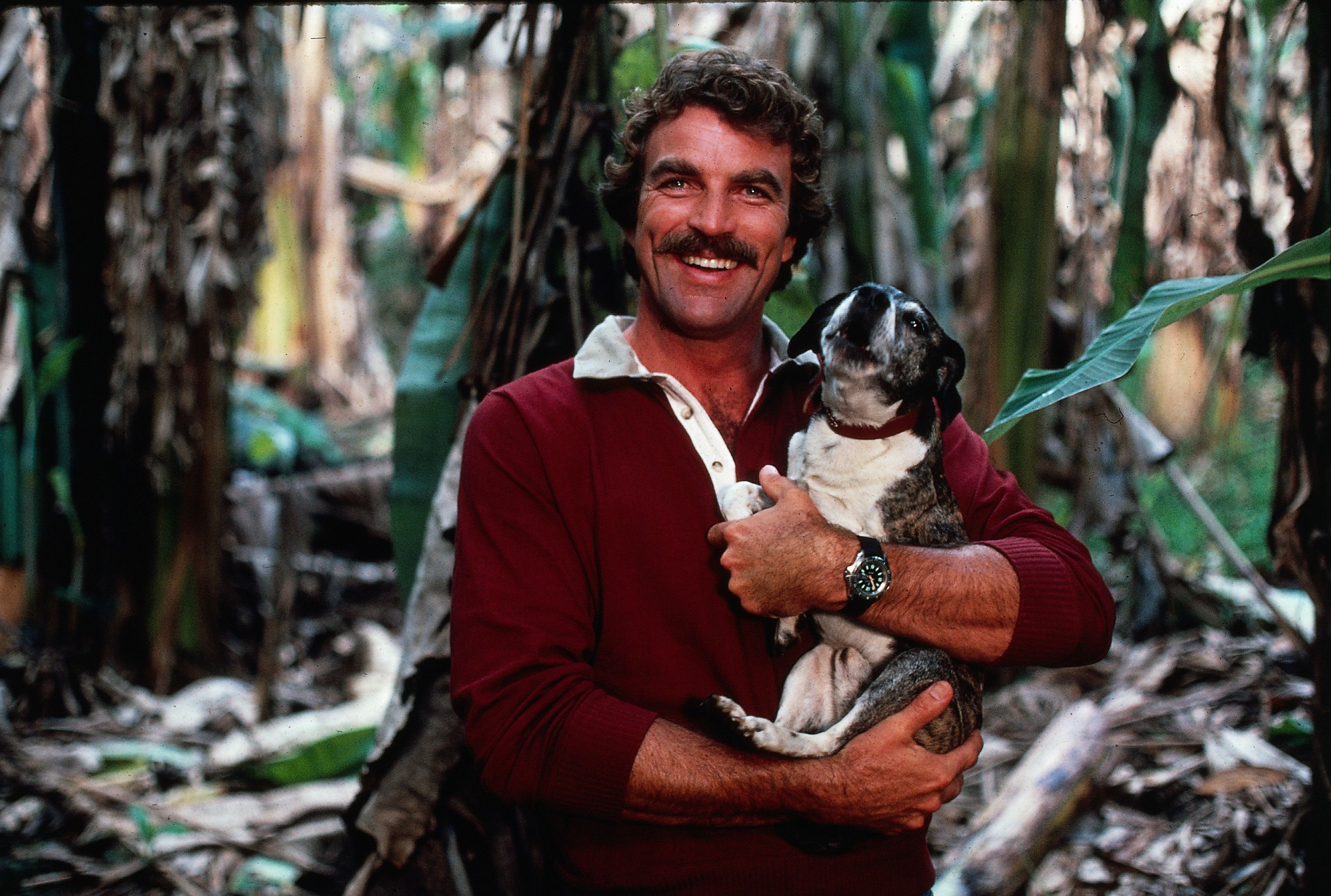 Tom Selleck holding a small dog as he poses in a tropical woodland, Hawaii, 1983. | Source: Getty Images
While others settled for mere stories, Malloy continued to observe Brackett's relationship with his soon-to-be wife. As Brackett and Malloy's paths crossed, the latter offered advice to the former, believing that he was lying about his true self.
Although Brackett constantly denied all the accusations, the lead actor takes it positively as he and Malloy share a kiss. Selleck's excellent portrayal of Malloy's character exhibited his immense diversification as an actor.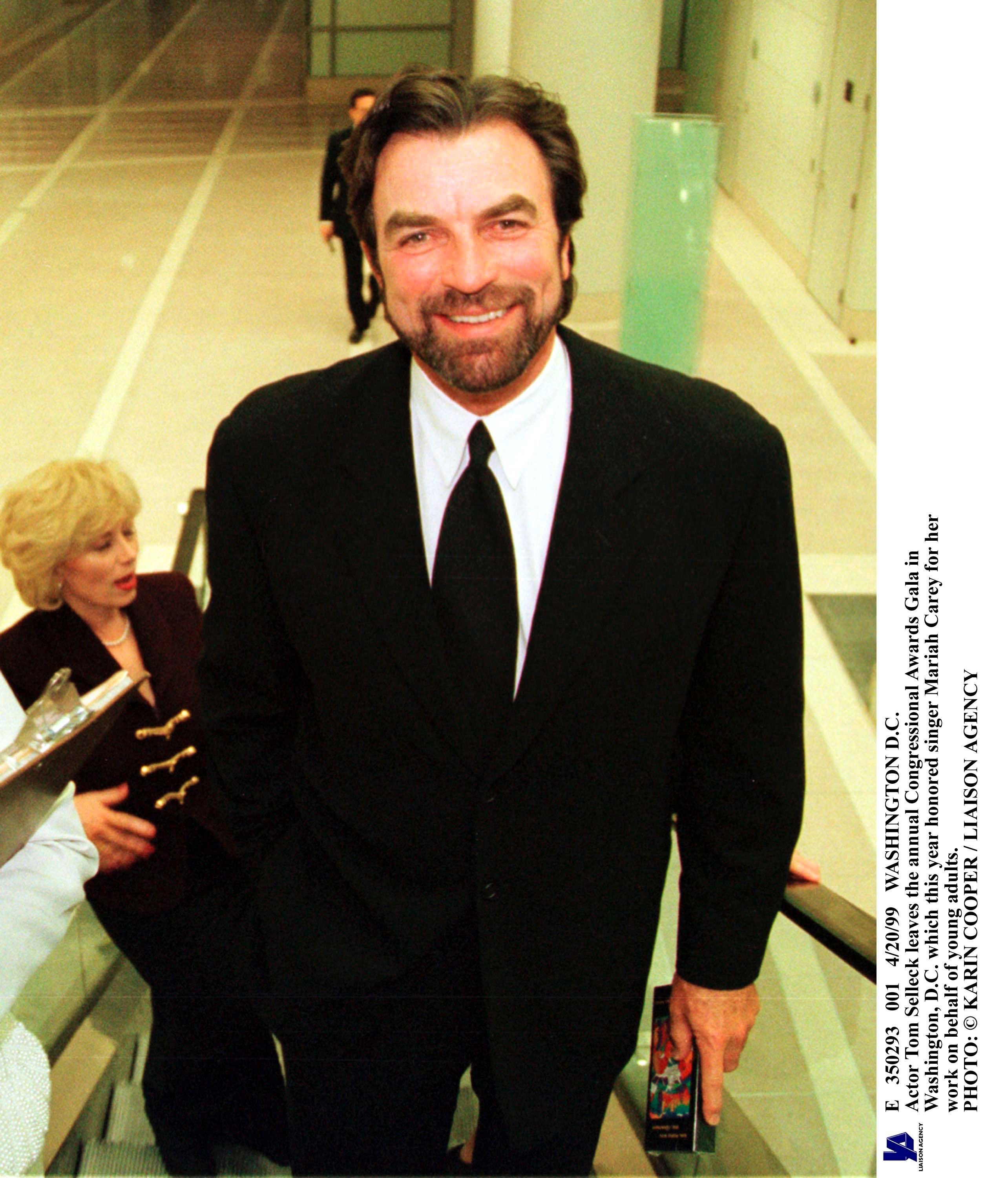 Tom Selleck during The Annual Congressional Awards Gala In Washington, D.C. | Source: Getty Images
While it is true that acting is an art and what appears on screen is beyond reality, it seemed that, at a point in his life, Selleck faced the very experience of the movie's protagonist.
His manly facade has simply grown to be an iconic look in Hollywood.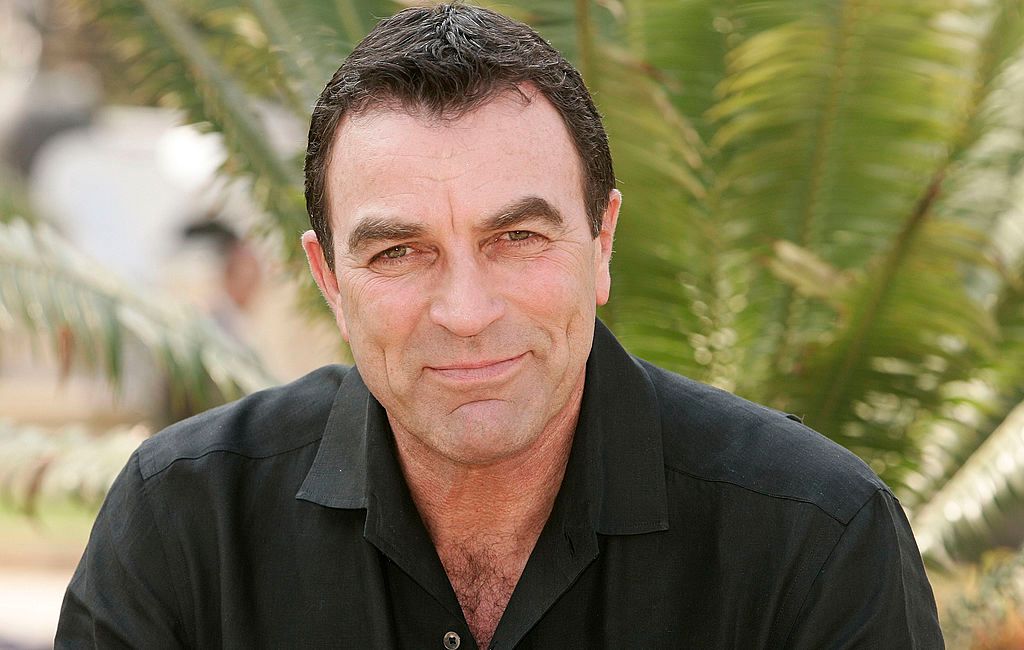 Tom Selleck during the 44th Monte-Carlo Television Festival on July 1, 2004 in Monte Carlo, Monaco. | Source: Getty Images
In 1991, Globe supermarket tabloid published an article entitled "Gay Stars Stop Traffic," featuring salient names in the industry whose faces appeared around New York City labeled "Absolutely Queer."
The actor-producer filed for damages worth $20 million, citing that the publicity stunt brought him "hatred, contempt, ridicule, and obloquy."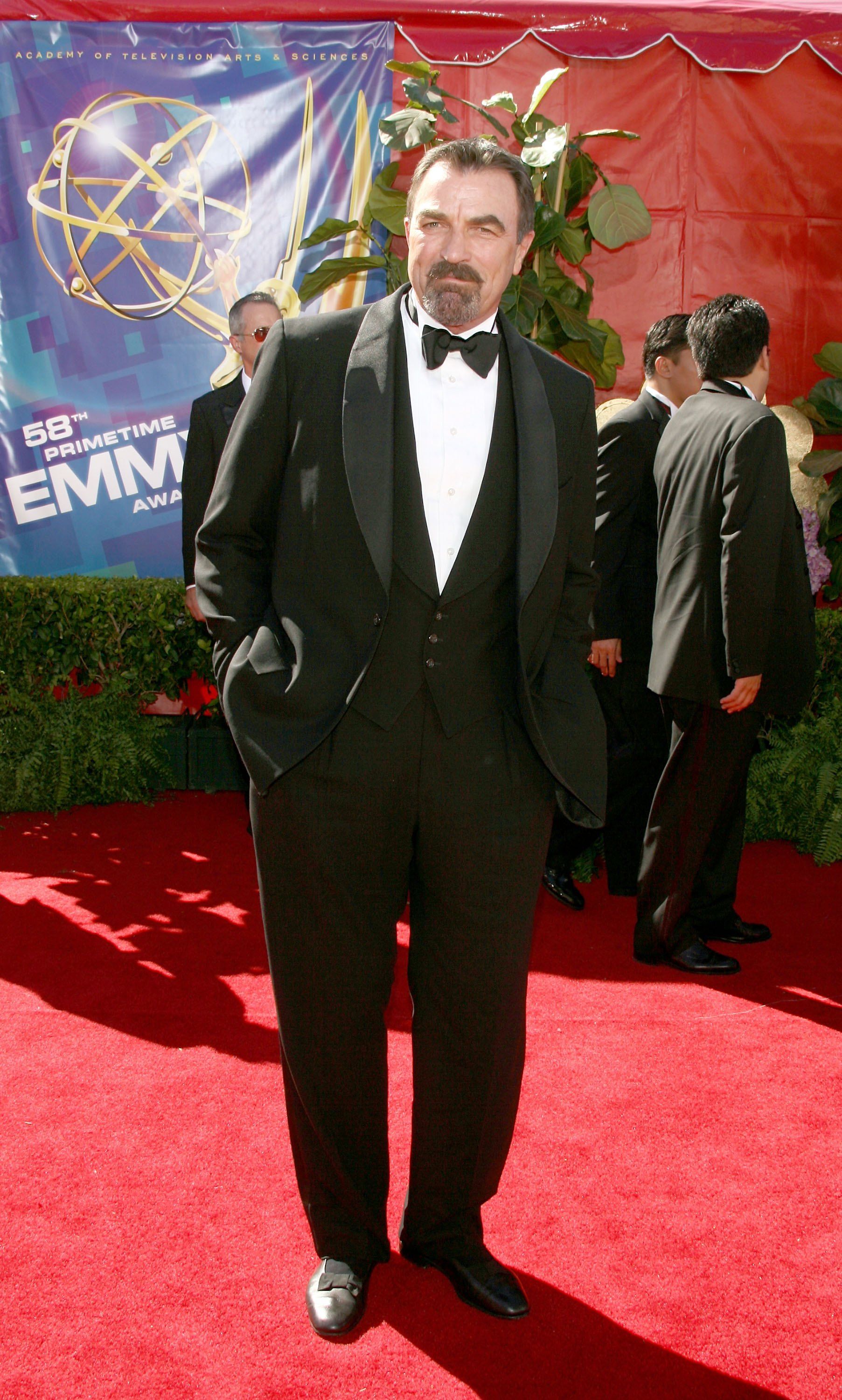 Tom Selleck at the 58th Annual Primetime Emmy Awards at the Shrine Auditorium on August 27, 2006 in Los Angeles, California. | Source: Getty Images
William Rubenstein, director of the ACLU's Lesbian and Gay Rights Project, weighed in on the legal matter, citing that the newspaper tabloid cannot be sued should there be no wrong intent proven or if the accusations were true.
Selleck has played countless iconic roles as he has grown deeply in the industry, gracing the audience with his classic mustache look. This signature look complemented his overall character as a tough, yet fatherly, police commissioner in the CBS drama "Blue Bloods."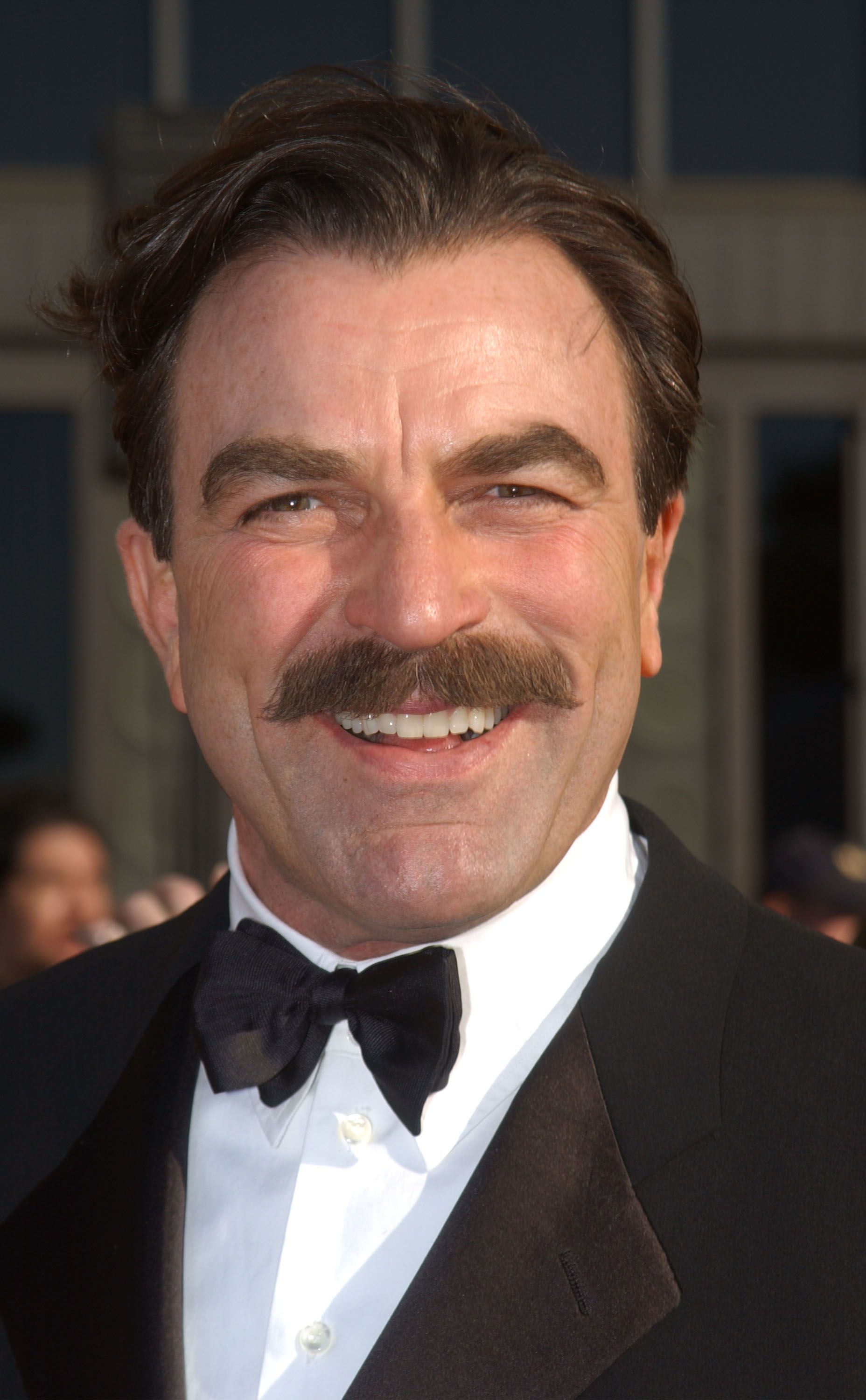 Tom Selleck during the 8th Annual Screen Actors Guild Awards at the Shrine Auditorium March 10, 2002. | Source: Getty Images
Selleck's presence as a macho character in the television industry became so prominent that even his mustache deserved its own manager and personal Twitter account. His manly facade has grown to be an iconic look in Hollywood.
According to the actor, the hit series has evolved and is far from seeing its end. Selleck has grown to love his co-stars like family as they have an excellent relationship.
Please fill in your e-mail so we can share with you our top stories!