See How Happy Simone Biles' Man, Jonathan Owens Looks in a Photo after She Gifts Him a PS5
Simone Biles is not just the world's greatest athlete, she is also NFL star Jonathan Owens' best girlfriend. As to why she branded herself as one, here's why.
One of the most decorated gymnasts in the world, Simone Biles proved that she is more than just the medals. She is also the sweetest lover to her beau, NFL star Jonathan Owens. 
She recently took to Instagram Story her early present for the 25-year-old football athlete, who seemed surprised that Biles gifted him an item, making everyone feel envious of it.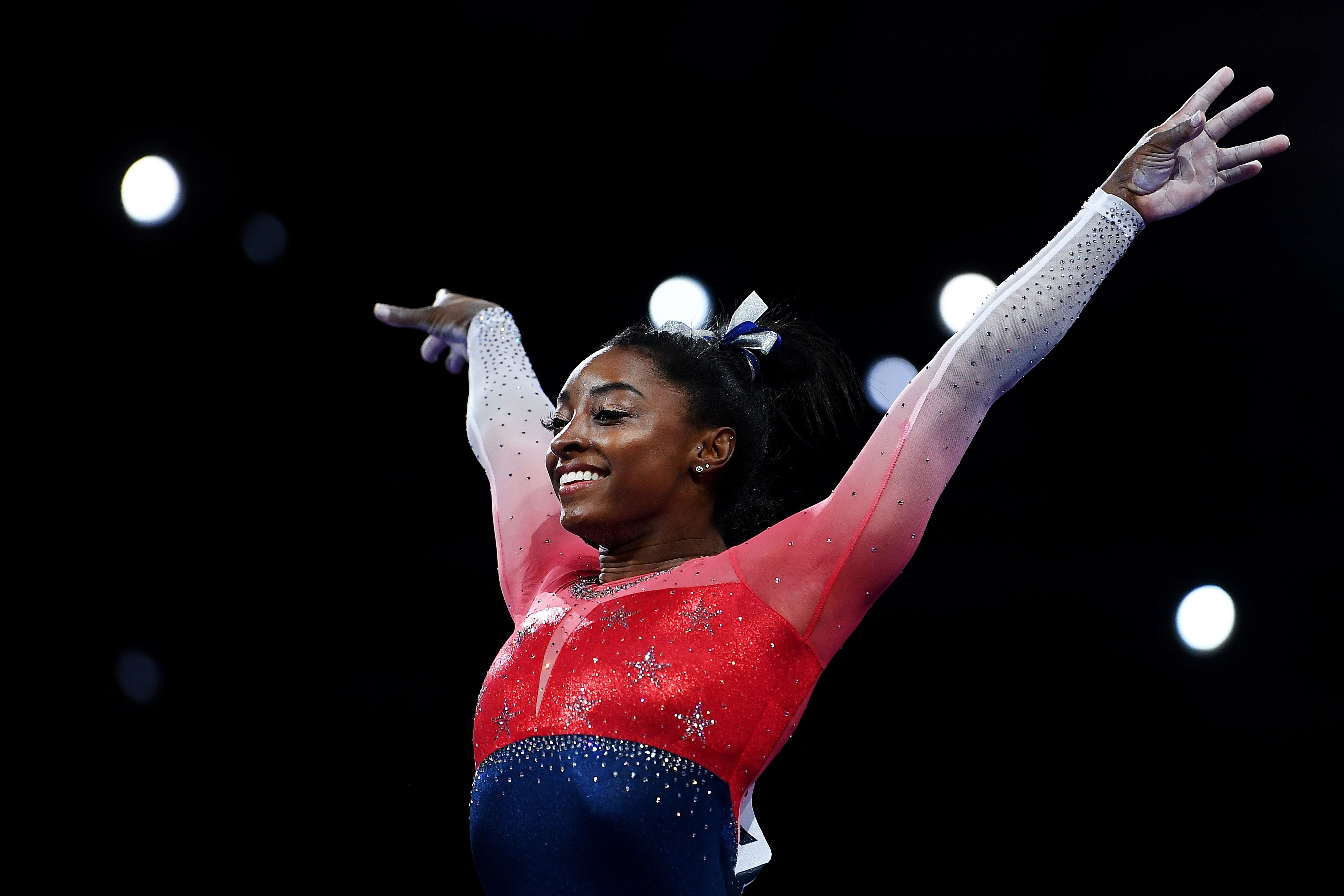 THE LUCKIEST BOYFRIEND
The 23-year-old gymnastics wonder documented Owens' reaction in a snap. In the image she shared, the football athlete bowed down his head, amazed at his girlfriend's gift - a PS5 gaming console. 
Owens dressed in a comfortable light grey hooded jacket and sat at the rear end of the car beside his new gaming device, one of the most in-demand items for gamers. On top of Biles' picture she wrote:
"Worlds best gf goes to me but may need more friends bc imma lose him now lmao (sic)"
FEELING GRATEFUL
Despite the challenging year, Biles has many things to be grateful for. Over Thanksgiving, she posted on Instagram that she has a lot of memories and moments to be thankful for, and one of them is Owens.
Biles confirmed her relationship with the Houston Texans star player in August. Since they became Instagram official, the romantic pair has been inseparable.
The top U.S. gymnast dated fellow gymnast Stacey Ervin, Jr. for three years until they called it quits when the pandemic started last March. For Biles, their break up was for the best.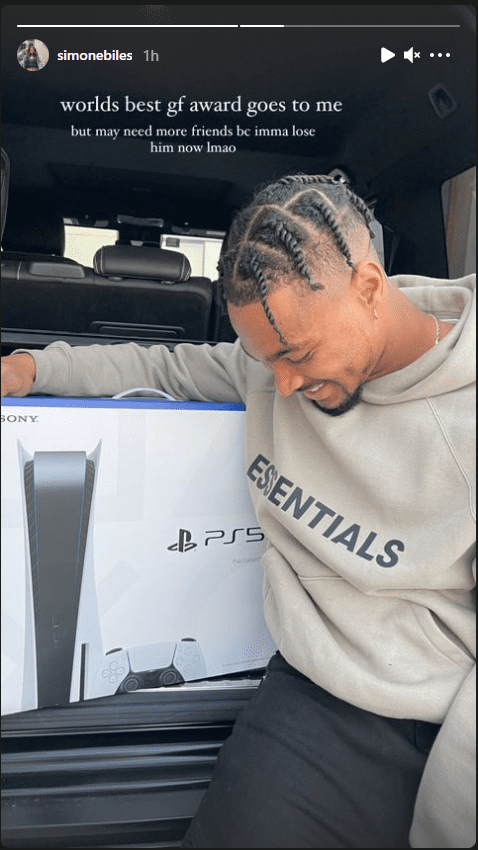 PUTTING LOVE ON DISPLAY
Moving on, Biles seemed to be head over heels for Owens. Many fans swooned at the duo's post on Instagram, where she and the NFL star displayed their sweet affection to each other.
In their loving snap, Biles sat on Owens' lap as she kissed him in the middle of their romantic date night. Their picture made many fans, including her fellow gymnasts gush at the happy couple.
Biles' pool, which has marbled tiles around it looked like it is made for champions like her.
ENJOYING HER POOL AMID WINTER
It's not just her love life that Biles has put on display; she also showed off her enviably fit figure when she and her friends hung out in her newly-built pool in Houston. 
Amid the start of winter, Biles flaunted her jaw-dropping body and left fans at a loss for words seeing her Instagram picture. She and her friends posed by the pool in their stunning bikinis. 
Biles, who loves to lounge on the poolside, gave her fans a glimpse of her gigantic pool she built in her backyard last month, one of her favorite spots in the house. 
She previously posted two images of her breathtaking pool on Instagram Story. Biles' pool, which has marbled tiles around it looked like it is made for champions like her. 
There are also stylish pieces of furniture near the pool. Biles explained that she made a gigantic pool in her house as a way of beating the heat in Houston.