Kobe Bryant's Sister Sharia Posts Sweet Moments with Niece Bianka on 1st B-Day without Her Dad
Kobe Bryant's daughter Bianka turned four over the weekend in what would be her first birthday without her legendary dad. Kobe's sister Sharia shared a sweet post to celebrate her niece.
Since the passing of basketball great Kobe Bryant and his daughter Gianna to a crash early this year, his family has been doing all they can to stay bonded with love.
Kobe's daughter Bianka celebrated her fourth birthday and what would be her first without her late superstar father, over the weekend.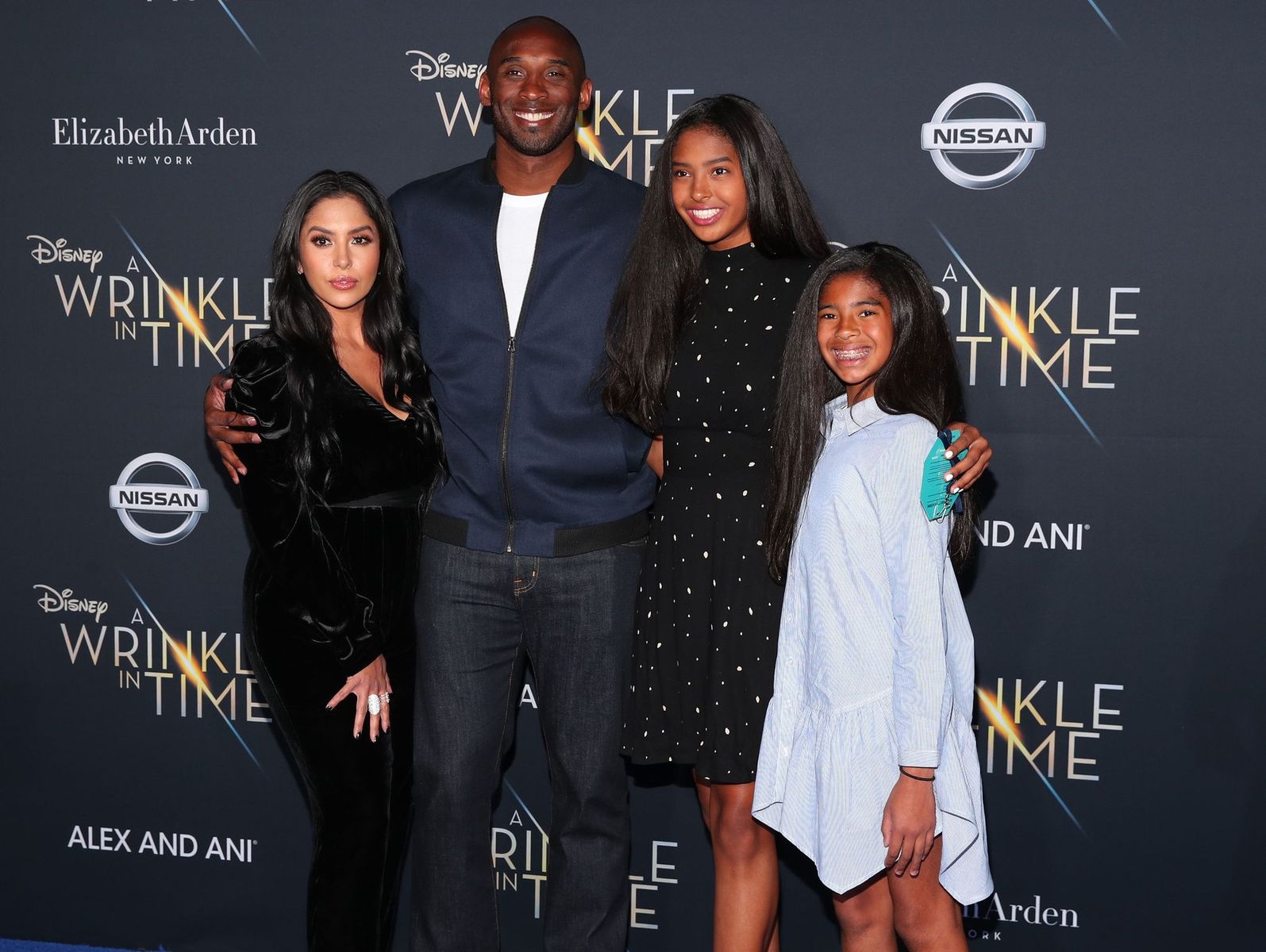 Her day was colored with love and sweet posts from family members who shared beautiful pictures of the four-year-old. Kobe's sister Sharia also took part in the show of love.
Sharia wished her little niece a happy birthday with a collage of cute videos and gorgeous snaps from their cute moments together. She wrote on the post: 
"It's the kisses, the cuddles, all the love, and the smiles❤️ Happy birthday BB! We love you so much!!."
Sharia's lovely birthday post was followed by a sweet post from Bianka's 17-year-old sister, Natalia. Natalia posted a cute throwback photo of herself with Bianka and their late sister Gianna on a football field.
Their mom Vanessa Bryant was not left out in adding color to Bianka's big day. She shared a sweet message on Instagram for her baby, remarking that she adds sunshine to their lives.
According to reports, Kobe once cut off financial support to his sisters.
Although Kobe's family are getting along with their lives, they have been open about how much they miss him. Kobe was not just a legend on the court for them; he was a beloved father and husband.
The legendary basketball star had one of the most illustrious basketball careers and is ranked amongst the best, but his family was his greatest priority.
The late basketball star reportedly shared a deep bond with his wife and children. Kobe was always vocal about his love for his wife and daughters, always sharing cute family moments on his social media.
Although his love for Vanessa did not always go smoothly, he still confessed how much he loved his wife and his commitment to his family. Kobe's girls meant the world to him. The basketball legend never failed to shower his daughters with praise and voice his love and support for them.
Gianna passed with Kobe during the tragic January crash. She was following in her father's steps to becoming a basketball player. Following her death, her school decided to retire her jersey number in honor of her memory.
Since Kobe's death, his family and siblings have been vocal about how much they feel his absence. Kobe had two sisters, Sharia and Shaya, with whom he shared a great relationship.
According to reports, Kobe once cut off financial support to his sisters, which led to an improved relationship. The late basketball star said he was proud of how his sisters could get their jobs and take care of themselves.
Kobe's death was mourned by celebrities and world leaders who spoke of his iconic and memorable life. He remains one of the all-time basketball greats.