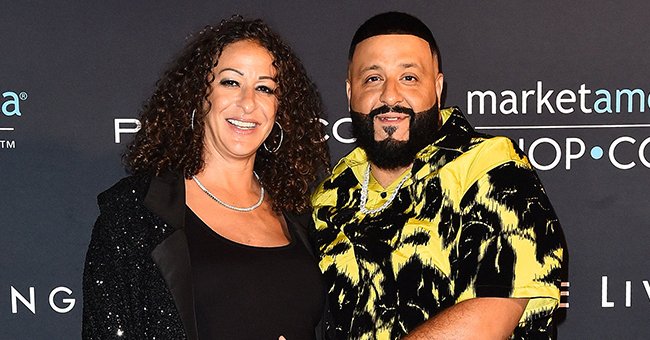 Getty images
Here's How DJ Khaled Celebrated the Birthday of Wife & Mother of His 2 Sons, Nicole Tuck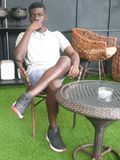 DJ Khaled's wife Nicole Tuck just crossed another milestone, and the famous music producer took to social media to share updates on how they celebrated the birthday.
DJ Khaled's wife Nicole Tuck just clocked 45! Khaled celebrated the birthday in the usual Khaled fashion – loud, endearing, and eye-catching.
He gave his fans glimpses of some of what they have been up to with updates, which he shared via his Instagram page. One of the said updates featured an image that captured his wife and kids coordinating in similar outfits.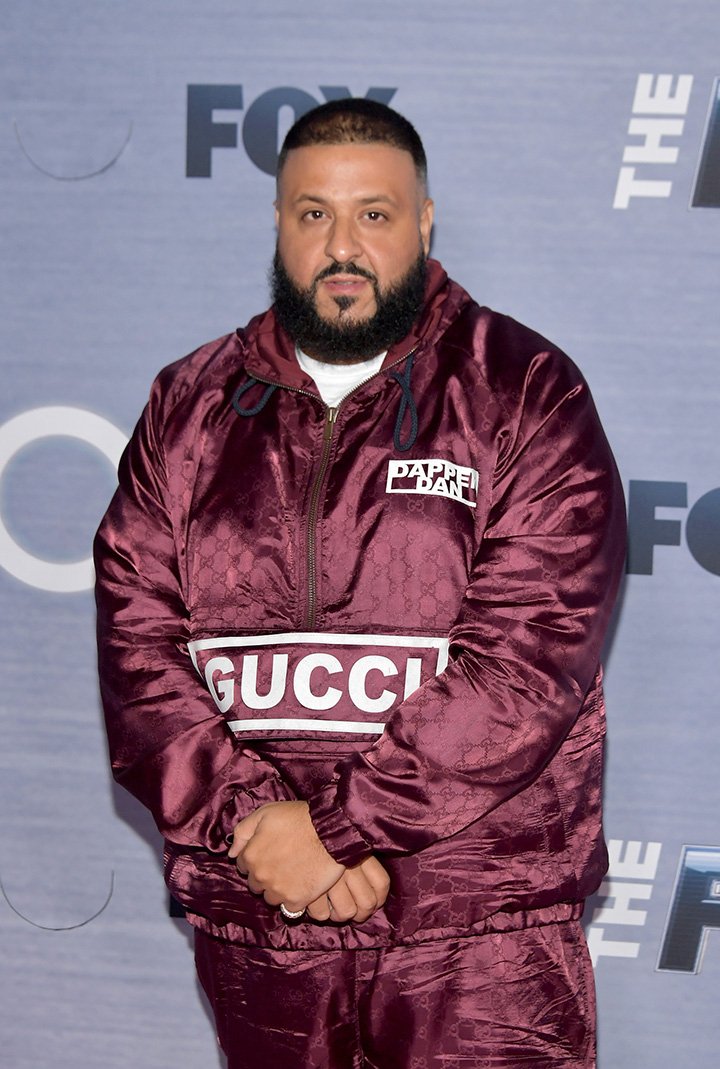 DJ Khaled attends the season finale viewing party for FOX's "The Four" at Delilah on February 8, 2018 in West Hollywood, California. I Image: Getty Images
The outfits had a native vibe, and Nicole's long dress had native drums imprinted on them. In the captions, Khaled declared love for his wife on behalf of himself and the boys. He wrote:
"Happy bday to my QUEEN I love you so much !!!"
Khaled also shared video footage that captured the simple yet elegant cake he had prepared for her. The cake was snow-white, and it had two tiers.
One side of the cake sported beautiful pink flowers complete with green leaves. There were four different colored candles at the top of the cake. They were all blown out by Nicole after a bunch of people joined Khaled to sing her a "happy birthday" song.
Another footage Khaled posted on his Instagram page showed him and his wife engaged in a dance as music played in the background.
They only listen to "sanitized" versions of hip-hop songs.
They looked very much in love, and in his caption, the famous music producer gave different descriptions of love and why not? Who better to define the term than a man in love.
Now there is a lot of speculation on how Khaled met the love of his life– the most common belief is that they have known each other since 2007; however, some think they met as far back as 1990.
They tied the knot in 2009, and they welcomed their first son, Asahd, on October 23, 2016. Child number two arrived on January 20, 2020, and he was named Aalam.
The boys were Khaled's first couple of children, and he has since shown the world repeatedly just how much he loves and cherishes them.
He is also very protective of them, guarding their morality, making sure they only listen to "sanitized" versions of hip-hop songs.
Even though he has his hands full, making sure his boys are properly brought up, Khaled has shown a desire for more children. He hopes his next child is a girl and is working tirelessly towards it.
Like all things he sets his mind to, there is no doubt he will succeed. It is just a question of how long it will take. Happy Birthday, Nicole!!!
Please fill in your e-mail so we can share with you our top stories!