Snoop Dogg Is Going to Be a Grandpa of 5 as Son Corde Announces He's Expecting a Baby
Snoop Dogg's son Corde Broadus has announced that he and his partner Soraya Love are expecting a baby, which will make his father a grandfather of five. 
Rapper Snoop Dogg is set to become a grandfather for the fifth time; his sons, Corde and Cordell Broadus are both expecting babies with their respective partners. 
Corde, however, recently took to his Instagram page to share a photo of himself and his partner, spiritual guru Soraya Love, and their daughter, Elleven, 2.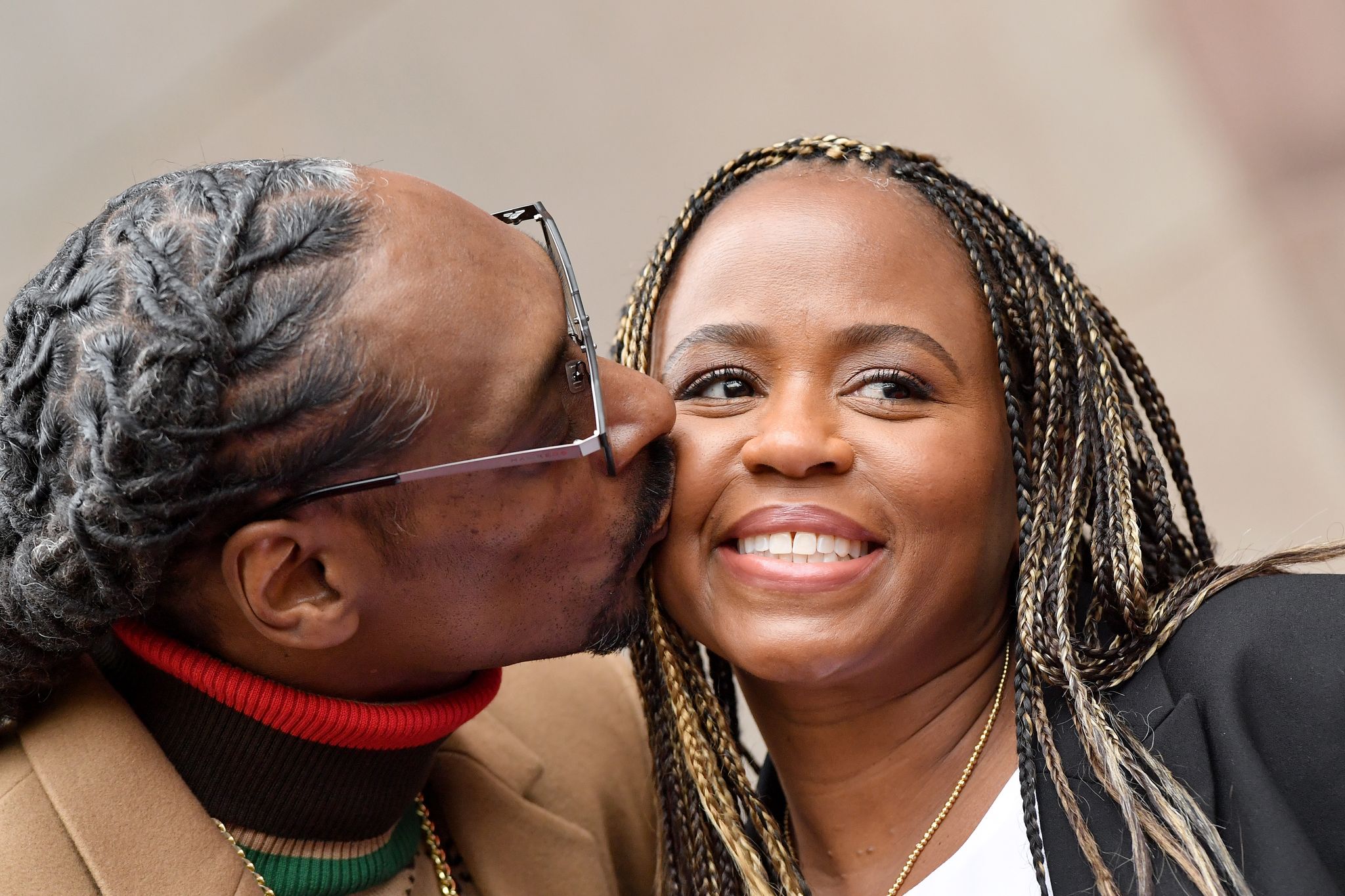 In the snapshot, Corde wore an African print dress and posed behind Soraya, who wore an African print crop top, revealing her baby bump, a red heart drawing on her stomach, and tattoos on her right lap and close to her chest. 
Elleven posed beside her mom, smiling excitedly in her African print dress. The little tot accessorized her look with a yellow flower. In the caption to the post, Corde wrote: 
"With my Tribe. My village. My Ohana. Welcoming my newest seed on the way!!! Love you and see you soon Son ??."
Snoop Dogg's wife Shante Broadus commented on her son's post with six blue heart emojis. Soraya also commented with multiple yellow heart emojis before adding that Corde will be the best dad to their rainbow baby sky. 
Some other fans commented, with most of them congratulating the family on the pregnancy. One fan said they could not wait to meet the baby, while another fan wished Soraya a safe delivery. 
 Snoop Dogg is a family man and dedicated father to all his four children.
Corde is a father of two. He became a father for the first time when he and his ex-girlfriend Jessica Kyzer welcomed their son, Zion, in 2015, making Snoop Dogg a grandfather for the first time. 
Proud dad Corde shared a sweet picture that showed him cuddling Zion, who was wrapped in a lime green and periwinkle fleece blanket. Snoop also shared a video of Zion on his Instagram page. 
After giving birth to Elleven in August 2018, Corde and Soraya welcomed a son, Kai Love, on September 15, 2019. However, they lost the cute baby on September 25, ten days after his birth. 
Despite being known majorly for his rap talent and multiple hit songs, Snoop Dogg is a family man and dedicated father to all his four children. 
Snoop Dogg shares three children, Corde, his younger brother Cordell, 23, and their younger sister Cori, 21, with his wife, Shante. He also has a son Julian Corrie Broadus, 22, from his relationship with Laurie Holmond. 
While Corde is about to become a father of three, Cordell has a daughter, Cordoba Journey, with his girlfriend, Phia Barragan, and recently announced they are expecting a second child.
These are good times for Snoop Dogg and his family, and his numerous fans will be delighted for them. Congratulations to the couple!