Rooster McConaughey Is a Millionaire and TV Star — Meet Matthew McConaughey's Brother
Matthew McConaughey's brother Mike "Rooster" McConaughey has earned fame in his own right. While still a child, he began to learn the business with his father and has done very well since.
The well-known actor's brother, Rooster, has a new show, but he started out as a Texas oil pipe salesman, creating an extremely successful and well-known business.
Rooster McConaughey made his first million dollars at just 30 years old, and he lost it just a year later. His business philosophy is to take bold risks. His life and experience in the business world have taught him everything to be a successful millionaire.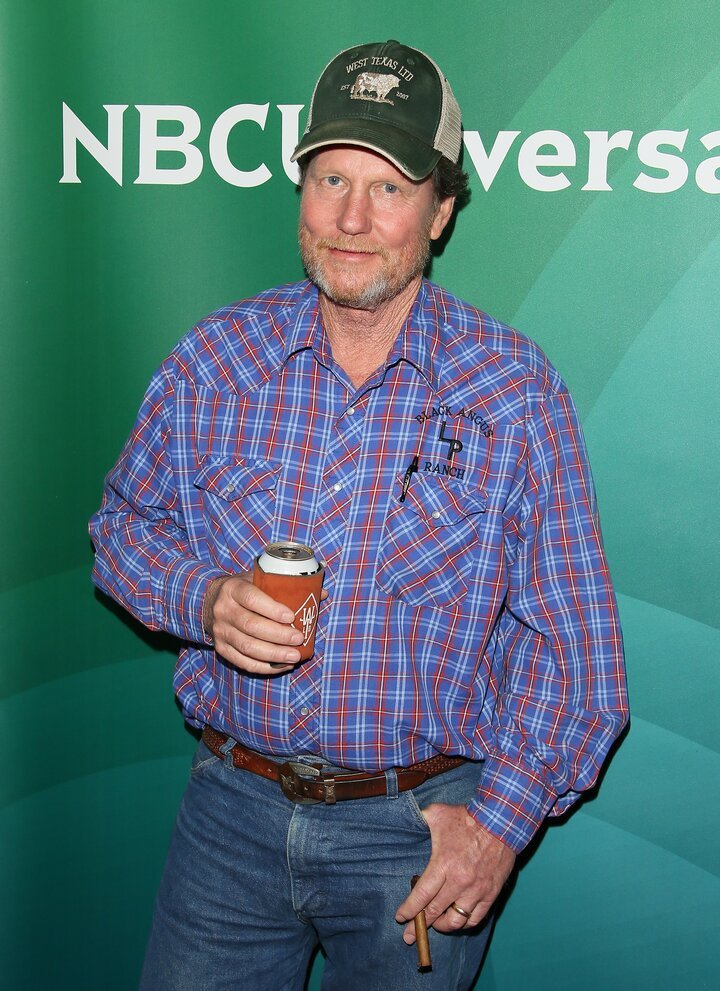 His empire started with rusted oil pipes, and now he runs an investment group with his partner. Wayne "Butch" Gilliam, Rooster's partner, started out running his father's repair shop and fishing tools and then successfully ventured into used pipes.
However, this show is not the first for Matthew's brother. Rooster and Butch had a similar program called the "West Texas Investors Club." It is certain that many fans will follow this new show knowing who Rooster is.
DIFFERENT SUCCESSFUL BUSINESSES
Rooster McConaughey is the sole owner of an oil pipe machine shop, DGM Supply, which specializes in buying and selling used pipes. The business had profits of five to one in recent years.
However, he not only invests in the oil and entertainment industry, but he also has very successful participation in other types of companies. The areas in which Rooster has invested are technology, consumer products, livestock, water, real estate, and corn.
Getting ready for a new episode of #RoosterAndButch tonight on @AETV eye protection required for this one. pic.twitter.com/EJiWhnY6XF

— Rooster McConaughey (@Just_Rooster) March 7, 2018
MONEY IS NOT EVERYTHING
The millionaire businessman says that not everyone who starts a business will become a millionaire. He does not believe that this should be given importance because it is not an adequate measure of success.
According to Rooster, it's not about making money overnight; that's not his business. He says that it is not a matter of money because he thinks that one is not rich only with money. It is a matter of getting rich in mind, body, and soul and negotiating with a conscience.
BUSINESS PHILOSOPHY
Rooster and Butch have similar ideas, and that has probably allowed them to be successful partners. They both believe in hard work, the kind of work that breaks your back. That is the secret of his success, in addition to fighting clean, with conscience and honesty.
There is something that every person is good at. If they focus on that, dedicate themselves to doing a good job, doing the best that can be done, then the reward for that effort will sooner or later come.
SPECIAL NAMES
Rooster is a singular man, including when it comes to choosing the names of his children. When he was a bachelor, Miller Lyme beer was a favorite that was always with him in his truck. Friends warned him that getting married would change that.
So he had a plan to name his first son after his favorite beer. Of course, his wife did not want him to intervene on the second's behalf. When their daughter was born, the wife chose Margarita after her mother's name, and he added Olympia, another of her favorite beers.
ROOSTER & BUTCH
This is the name of the new show where the self-made millionaires will teach others how to grow their businesses. It is a condensed version of how they succeeded. In each episode, instead of being in a boardroom, they dedicate themselves to meeting people.
It's a more practical and personal approach; this way, they know the person behind the opportunity, and their decision is based more on the personality of the participants than on the numbers.
CRITICISM OF HIS IMAGE
Rooster is a West Texas cowboy who definitely doesn't have the look of someone on television. Perhaps it is because of his bluntness of speech or a manner of dressing that looks like that of a cowboy.
Maybe it is because his face is tanned by the atmospheric elements, or because he spends the whole program chewing -- the end of his cigarette or something anonymous and unknown. But his financial advice has worked, and today, many thank him.