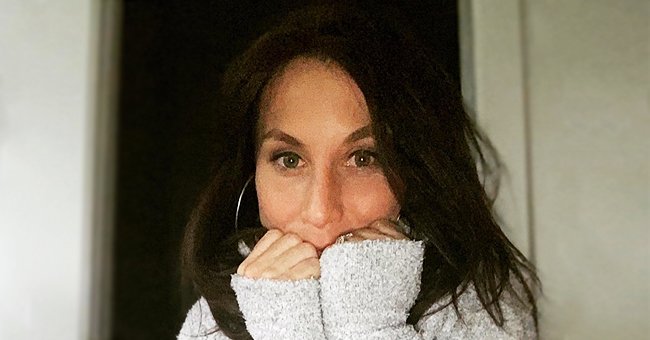 Instagram.com/mslyssac
Lyssa Chapman Delights Fans Posing in a Sweater in This New Selfie

The former "Dog The Bounty Hunter" star Lyssa Chapman took to social media to model one of the garments for the winter season by her namesake clothing brand.
33-year-old former bounty hunter Lyssa "Baby-Lyssa" Chapman is the ninth of the twelve children of the reality TV-series "Dog The Bounty Hunter" main star Duane "Dog" Chapman, and her mother is Duane's third wife, Lyssa Greene.
Lyssa has left the family business (the bounty hunting and the reality TV appearances) behind to follow her own path, and now she is a fashion entrepreneur and an advocate against human trafficking.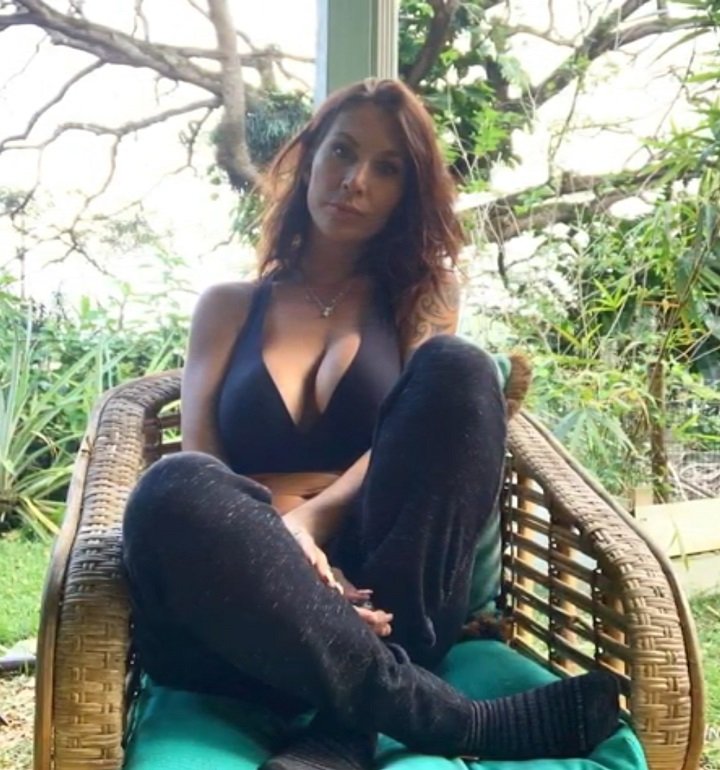 Lyssa Chapman in a photo featured on a news clip by In Touch Weekly in February 2020. | Image: YouTube/ In Touch Weekly.
Even though Lyssa has not been on television in the last six years, she remains a very popular personality on social media, with more than 270,000 followers on Instagram that want to stay updated about her personal life and her projects.
On December 4, 2020, Lyssa took to her Instagram feed to share a casual snapshot of herself wearing a light grey sweater by her clothing brand "Baby by Lyssa Chapman" as she gets ready for the winter.
"So happy for chilly nights again. Snuggled up in my "Teddy Sweater" with a cup of tea," Lyssa wrote in the post's caption, also adding the address to her brand's website. She also tagged the brand's Instagram profile in the post.
The post was well-received among Lyssa's fans and followers in the social network, having gotten more than 2,000 likes so far. Some of the users have also left messages for the former reality TV star as comments.
"Looks soft, warm, and cuddly. Enjoy," wrote one user. "I'll love to snuggle next to you," wrote a flirty follower. "So cute," and "Gorgeous," were other comments that complimented Lyssa's appearance.
HER DAUGHTER MADY'S FATHER
Lyssa was once married to a man named Bo Galanti for less than a year after at least five years of dating, and even though they friendly co-parented their 11-year-old daughter Mady for years, they had been apart for the last four years.
Lyssa and Mady recently reunited with Galanti after he was released from prison and finished his rehabilitation, as Lyssa happily revealed in social media after she planned the surprise reunion for Mady.
Despite Galanti's last relapse in his addiction to drugs, and his subsequent problems with the law, which led to his imprisonment, Lyssa has hope about Mady being able to be with her father once again.
As Lyssa told The Sun early in November, she is ready to continue co-parenting Mady with Galanti, and she is pleased to see Mady's relationship with him grow and recover from the most difficult test.
Lyssa has been engaged to fitness instructor Leiana Evensen for the last two years, and the two own a hair salon together. Lyssa is also co-parenting Mady with Evensen, who is about to officially become the teenage girl's stepmother.
Please fill in your e-mail so we can share with you our top stories!