Boyz II Men Fans Excited as They Release 'Let It Snow' 2020 Version Featuring Brian McKnight
Fans of Boyz II Men rejoiced over the release of the band's "Let It Snow" 2020 version with Brian McKnight. The holiday season just became more festive, thanks to the vibrant song.
Boyz II Men delighted fans with the release of their "Let It Snow" 2020 version with famous crooner Brian McKnight. The group posted a music video on December 5.
In just two days, the video has racked up close to 300,000 views on video and photo-sharing site Instagram. Happy fans inundated the comment section with joyful messages.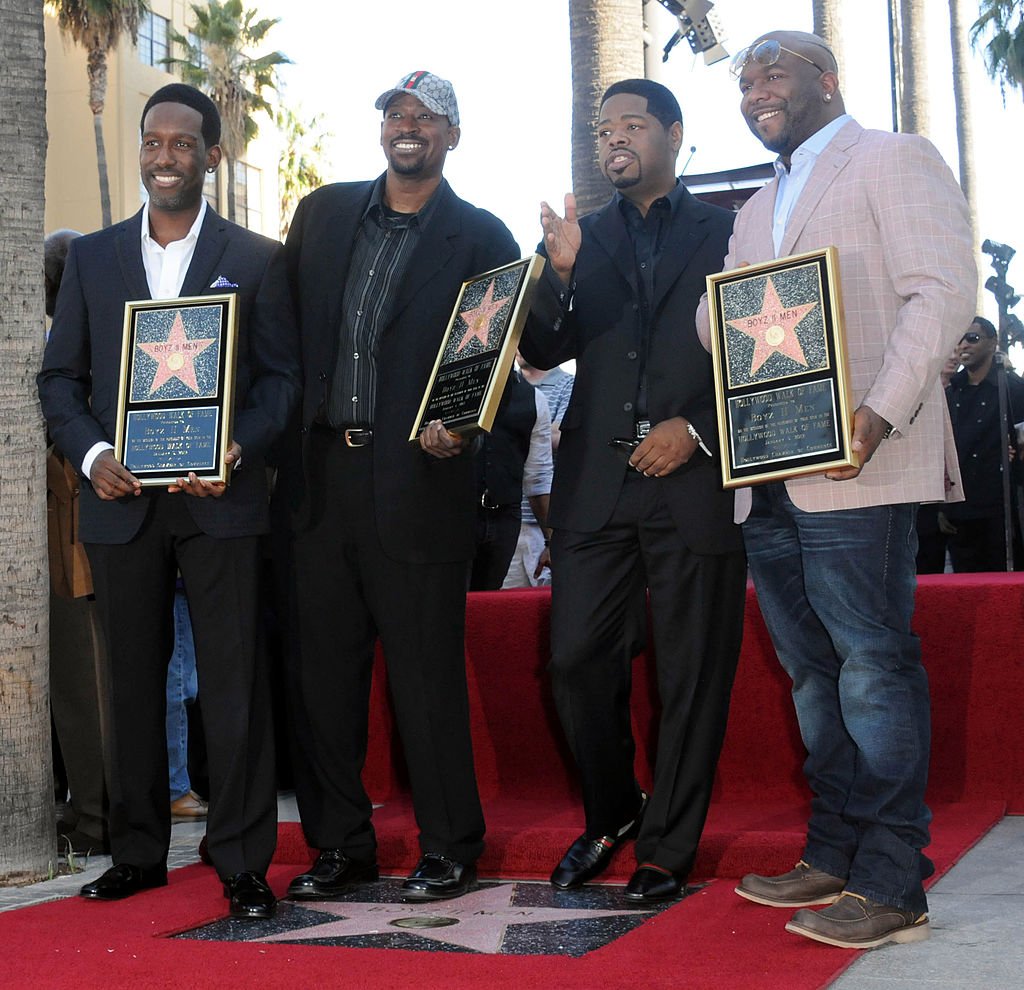 GUSHING FANS ON INSTAGRAM
Boyz II Men is among the most enduring bands in the world. Known for their magical voices, the crooners have been delighting fans for decades. On their latest musical offering, one fan commented: 
"This will be forever my favorite [Christmas] song."
Another fan remarked that she will never get tired of listening to the dreamy song. Yet another impressed fan wondered why the band has not been inducted into any Hall of Fame.
Other fans dropped fire emojis and other symbols of their love and adoration for the group known for their hyper-technical melodic embellishments.
Formed in 1987 at Philadelphia's High School of the Creative and Performing Arts, Boyz II Men has been hailed as the most commercially successful R&B group of all time.
McCary left the group because of multiple sclerosis, a condition he kept from his bandmates for some time.

FROM QUARTET TO TRIO
The band rose to fame with four members - Nathan Morris, Wanya Morris, Shawn Stockman, and Michael McCary. But they now perform as a trio after McCary left in 2003 due to health reasons.
McCary left the group because of multiple sclerosis, a condition he kept from his bandmates for some time. His condition created friction between him and his bandmates.

The trio celebrated their 25th anniversary in 2019. They held a sold-out tour to mark the occasion. Their successful tour included a stop at Radio City Music Hall.
Another recent remarkable show by the famed band was when they performed with the St. Louis Symphony Orchestra at Power Hall in 2018. Back in 2019, they were reported to be enjoying a Las Vegas residency.
Boyz II Men has been aptly awarded with multiple honors throughout their career. They have won four Grammy Awards, nine American Music Awards, three Billboard Awards, and more.
As for McKnight, himself a well-decorated music artist, he recently released his 20th album titled "Exodus." In a recent interview, he said that every song on the album is about his wife and their lives together.