Kathryn Dennis Allegedly Has a New Handsome Boyfriend — inside the 'Southern Charm' Star's Personal Life
Over the last few years, reality TV star Kathryn Dennis's life has been characterized by so much drama, including a messy custody battle with her ex-boyfriend. Here is an inside look at her complicated life. 
TV personality Kathryn Dennis rose to fame in 2014 after appearing in Bravo's reality TV series "Southern Charm." She has featured on the show through the entirety of its seven seasons, becoming a fan-favorite.
Dennis, 28, joined the show during its first season, and her tumultuous relationship with her then-boyfriend Thomas Ravenel, 57, became a huge talking point amongst the show's teeming fans.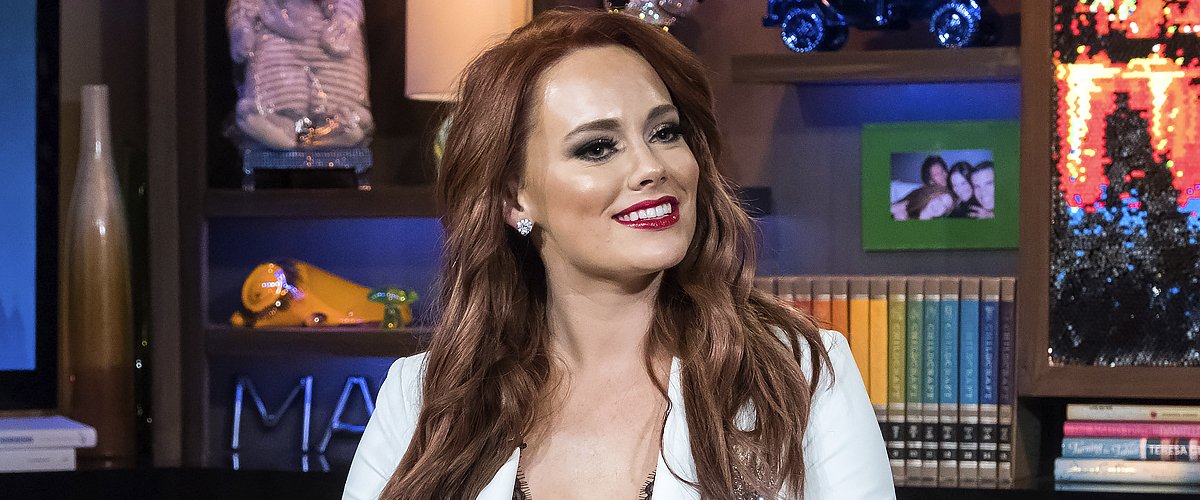 Their trouble laden relationship lasted two years, and during that time, the former couple welcomed two children together, daughter Kensie, 6, and son Saint Julien, 4.
Ravenel did not disclose the lady's identity, but he was emphatic about not allowing Bravo cameras film the wedding.
Following their split in 2016, the ex-lovers' already fragile relationship took a sour turn as they became entangled in a messy custody battle that spanned about three years.
DENNIS AND RAVENEL'S RELATIONSHIP
The couple met in 2013 while Dennis was a college student. At the time, the Bravo star was only 21, and her romance with the former politician always seemed like it was destined for trouble right from the start.
In 2014, the twosome ended their relationship acrimoniously following the birth of their daughter Kensie. Barely a year later, Dennis and Ravenel reunited briefly, which led to the birth of their son, Saint Julien, 4. 
The duo finally ended their relationship in 2016. That same year, Dennis lost full custody of her children and was committed to drug rehabilitation after testing positive for marijuana.
While reflecting on her relationship with Ravenel, the 28-year-old reality TV star told PEOPLE:
"I didn't really realize what all had gone on or not gone on until after the relationship was over...I had time to reflect and I actually feel the emotions."
In May 2018, the former couple's nanny, Dawn Ledwell, came forward with claims that Ravenel had sexually assaulted her in 2015 while she was babysitting for their daughter, Kensie. 
CUSTODY BATTLE
Following the damning revelations from Ledwell's police report and public accounts, Dennis launched a lawsuit in Charleston seeking to obtain primary custody of the two children.
The custody battle quickly degenerated into a throw-down between the ex-lovers as they both traded weighty allegations — ranging from drug allegations to child neglect.
After spending months in the court and dragging each other in public without restraints, the pair eventually agreed to the joint custody of their children in November 2019. 
They were also mandated by the court to attend three sessions of co-parenting counseling. Since ending their lengthy custody battle, things have been positively different for the pair.
Earlier in the year, the two sparked rumors that they were back together after they were spotted at a James Bond-themed party in January.
However, Dennis was quick to shut down the dating rumors and revealed that her renewed friendship with Ravenel was all about their kids.
DENNIS FINDS LOVE AGAIN
Following her tumultuous relationship with Ravenel, Southern Charm's Kathryn Dennis quickly jumped on the love boat again and was romantically involved with former state senator Joe Abruzzo. 
The relationship was short-lived, and Dennis blamed Abruzzo's lack of communication for their failed relationship. More importantly, she claimed, her friends were never really in support of her relationship with him.
After breaking things off with Abruzzo, Dennis began dating country singer Hunter Price. The two met around New year's Eve in 2018 and went public with their relationship in January 2019. 
While speaking about her romance with Price during a July 2019 interview with "The Daily Dish," Dennis said:
"He's really sweet and genuine. To be honest with you, I had lost hope that anyone like that existed ever again in life."
The two seemed to be completely smitten by each other, and Price even got the approval of Dennis's inner circle and several of the "Southern Charm" crew. 
Dennis' whirlwind romance with Price came to an end later that year. Neither of them gave an official reason for ending their relationship, but many have pointed to Dennis' legal woes with her ex-boyfriend as a possible cause. 
Meanwhile, Dennis is reportedly dating Chleb Ravenell. In July, the Bravo reality star was spotted cozying up with her new boyfriend on his 32nd birthday.
The photo was shared by Chleb's brother Chelsie Ravenell's girlfriend, Jacquelyn Stewart. Kathryn Dennis's boyfriend Chleb Ravenell is a South Carolina native, and he played wide receiver at Western Michigan University.
It is not yet confirmed if Chleb will feature in season 7 of "Southern Charm," but viewers will be watching to see how the new romance plays out.
KATHRYN DENNIS' MOTHERHOOD EXPERIENCE
Despite her complicated love life, Kathryn Dennis' family life is full of clarity, and she is completely committed to her children.
Her well-publicized custody battle with her ex-boyfriend meant she missed out on some time with her kids, but she is currently making up for the lost time.
Over the last two years, Kathryn Dennis's kids have certainly taken up priority in her life, and she regularly dotes on them on her Instagram page.
During the self-quarantining period, Dennis self-isolated with her two children, and she documented the stay-at-home experience on her social media.
Meanwhile, Ravenel welcomed his third child, son Jonathan Jackson Ravenel, with his ex-girlfriend Heather Mascoe on June 29, 2020.
The controversial reality TV star formally introduced Kensie and Saint to their baby brother a month later. In October, Ravenel took to his official Twitter account to reveal he would soon be walking down the aisle.
The 58-year-old politician did not disclose the lady's identity, but he was emphatic about not allowing Bravo cameras to film the wedding.
Since Ravenel and Dennis agreed to the joint custody of their kids in November 2019, there has been considerable peace, and they seem to be putting their kids above whatever feelings they harbor for each other.