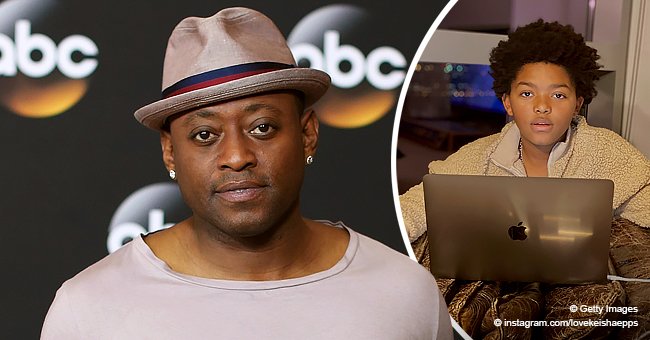 Getty Images
Omar Epps' Son Amir Shows His Stunning Natural Hairdo Posing in New Photos With a MacBook

Keisha Spivey Epps posts a beautiful photo of her son Amir on Instagram showing off his natural locks, as she shares the values they're instilling in him.
Keisha Spivey Epps, mom and wife of actor-writer, Omar Epps, shared a proud moment of their 12-year-old son, Amir, who kept his gaze on his Macbook, looking warm in a beige, fleece jacket.
Amir's features make him the spitting image of his father, with the only difference being his thick, beautiful mane of natural hair that contrasts Omar's bald head.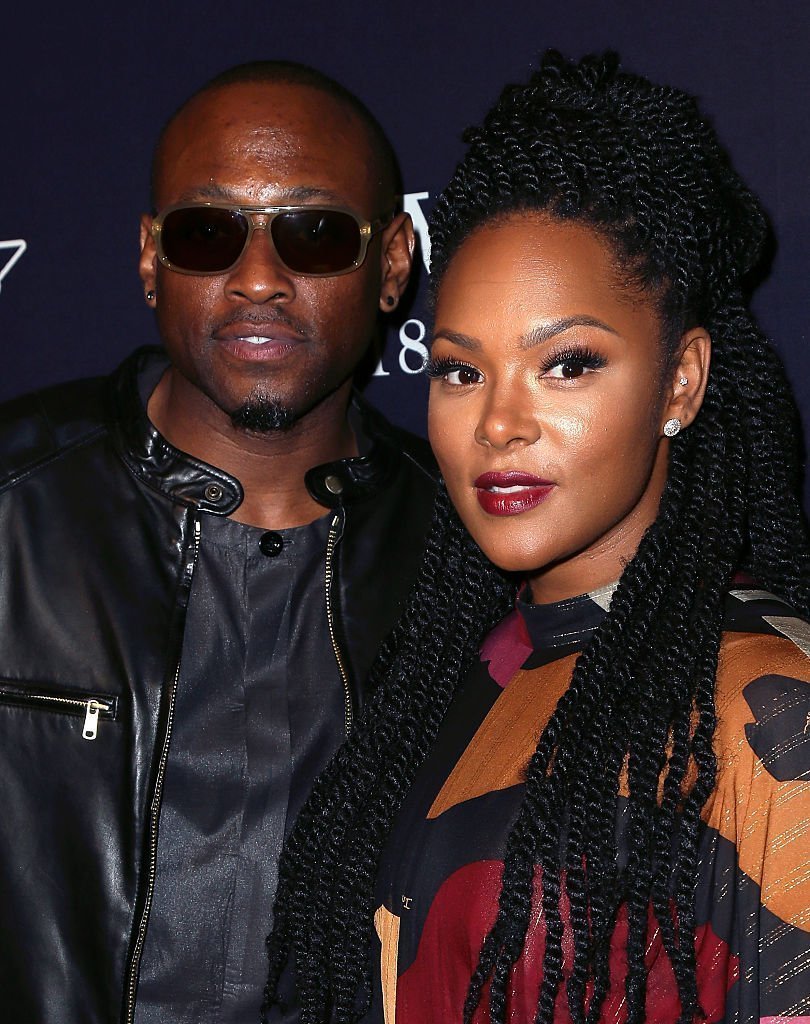 Omar Epps and wife Keisha Epps at the 8th Annual Pre-Oscar Hollywood Domino Gala & Tournament at Sunset Tower Hotel on February 19, 2015. | Photo: Getty Images
INSTILLING VALUES IN THEIR CHILDREN
Keisha, who achieved fame as one-third of the 90's R&B group, Total, let her followers in on some of Amir's antics describing him as "a rollercoaster," as she jokingly said in her caption:
"stop all that screaming boy."
Lively antics aside, 47-year-old Omar and 49-year-old Keisha prioritize instilling good values in Amir. They're teaching him about showing compassion and being a gentleman.
OMAR'S FATHERLESS CHILDHOOD
Omar is a firm believer that parents should put their children first, as detailed in his memoir titled "From Fatherless to Fatherhood." This, despite the fact he was abandoned by his father as a child.
The Epps individually found fame: Keisha through a career in music and Omar making his name from starring in films.
He has praised his mother for playing a key role in influencing the man he is today, adding that he has since made peace with the void his father left.
THE EPPS' JOURNEY OF LOVE
Omar's mother is not the only woman in his life who he holds in high regard; he has spoken lovingly of his marriage with Keisha saying:
"You can love someone but not like them. I still like her. I still have that cute and innocent type of love for her."
The couple's dating history goes back to 1992, and even though they suffered a break-up, Omar credits removing the option of another break up as the one thing that's still solidifying their union.
SUCCESS IN LOVE, WORK, AND FAMILY
The Epps individually found fame: Keisha through a career in music and Omar making his name from starring in films such as "Juice" "The Program" and "Major League II."
They've also grown a beautiful family with 16-year-old K'marie Mae who's the elder sister to Amir. Omar's eldest daughter, Alyanna Jasmine (21), is from his previous relationship.
A LEGACY FOR HIS KIDS
Omar describes his memoir as a life-long vision that he always had set on self-publishing, adding that it was important for him to have full control and ownership of his story, which he is happy to share with his kids in the future.
He also hasn't completely ruled out the possibility of a follow-up book someday, adding that it's his mother and wife's wishes that he continues to tell his story.
Please fill in your e-mail so we can share with you our top stories!