Gigi Hadid Gives Glimpse of Her Daughter's Nursery in Throwback Pics of the Night before Labor
American fashion model Gigi Hadid took to her Instagram Story to share pictures showing the night before she went into labor to give birth to her and Zayn Malik's baby daughter.
Popular model Gigi Hadid recalled the night before she went into labor to deliver her daughter by sharing several pictures from the night in recent posts on her Instagram Story.
The first picture showed Gigi posing in front of a mirror, clad in a black jumpsuit. In the caption to the photo, she wrote, "the night before I went into labor."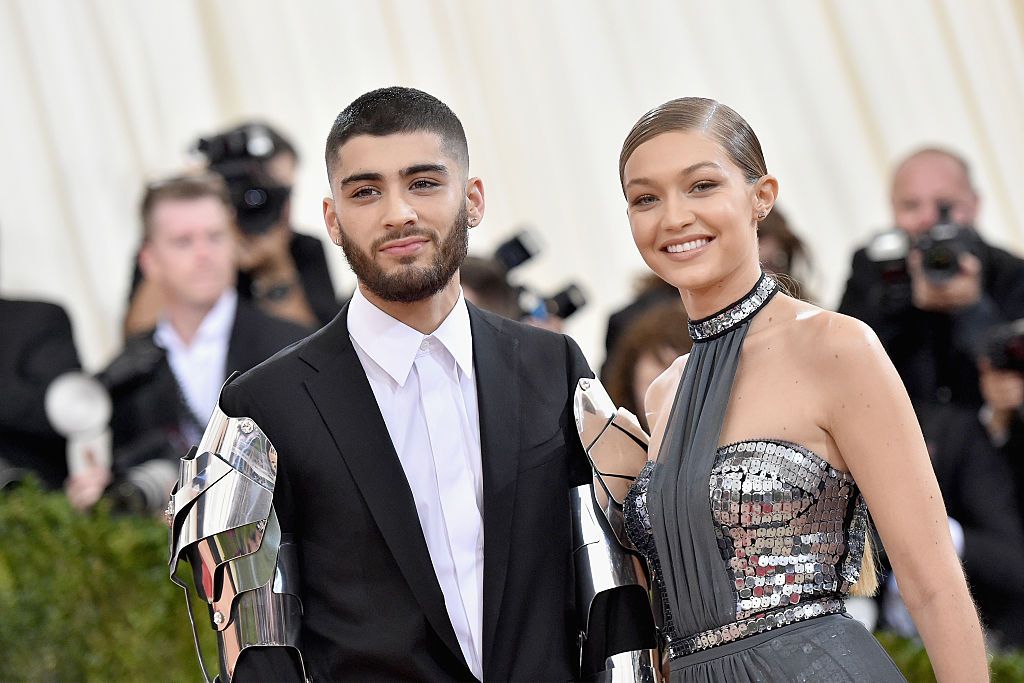 In the second snapshot, Gigi showed a glimpse of her baby's nursery decorations, revealing the white paper doves on the pink wall and the beautiful cupboard. The model could be seen in the mirror, standing in front of a white door.
In the caption to the picture, she shared that decorating and spending time in her baby's nursery prepared her for what was to come. The third photo showed a sofa in the nursery with pillows and a teddy bear placed on it.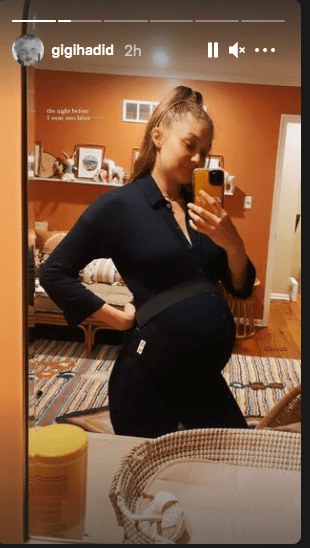 There were also portraits and other stuffed animals on a platform that hung on the wall above the sofa. The fourth picture showed a cabinet in the nursery with multiple baby storybooks.
In the caption, the proud mom revealed that so many friends sent their favorite books. The last picture in the post showed Gigi's daughter's baby court with teddy bears inside, books on a table, among other things.
The development has provided more opportunities for Yolanda to spend time with her granddaughter.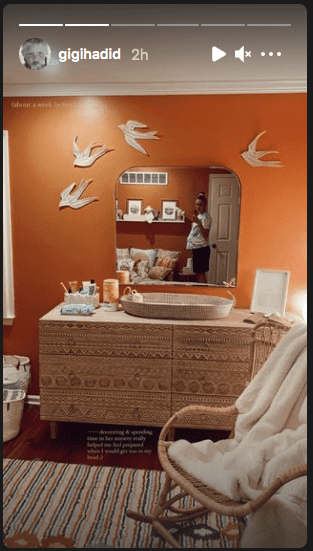 Gigi and Zayn Malik welcomed their baby daughter in September. Since then, the couple has shared a few glimpses of their newborn on their social media pages.
However, Gigi's mom, Yolanda Hadid, has shared some amazing snapshots of the cute baby girl with fans on social media. In late November, she shared the most adorable picture that showed Gigi cuddling with her daughter.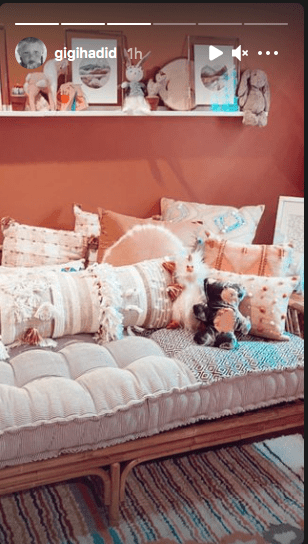 The snapshot showed the model giving her daughter a kiss on her forehead with her eyes closed. The adorable baby was looking away from the camera as her mom kissed her.
Gigi recently revealed she was returning to work after giving birth to her daughter. The development has provided more opportunities for Yolanda to spend time with her granddaughter.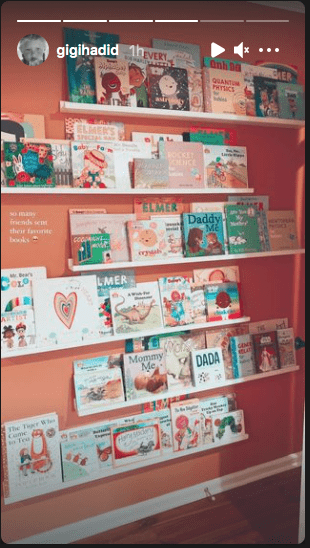 It is an opportunity Yolanda relishes as she recently shared a sweet picture that showed her babysitting her granddaughter. In the caption to the post, the 56-year-old said she and her grandbaby spent the day together while the latter's mom was away.
Gigi's daughter is a bundle of joy for her, Malik, Yolanda, and the rest of the family. While fans continue to wait to see the baby's face for the first time, they hope that she remains healthy and ever so cheerful.