Hoda Kotb Reveals a Heartwarming Story about Bobbie Thomas' Late Husband's Signature Kindness
Hoda Kotd could not stop gushing over how kind Bobbie Thomas' late husband Michael Marion was while sharing a heartwarming story about him during a virtual service held in his honor.
A virtual service was held for Bobbie Thomas's late husband, Michael Marion, on Sunday. There, "Today" co-host Hoda Kotd had nothing but nice things to say.
Kotd recalled a touching story shared by Thomas' father about when Marion was leaving the hospital after suffering a stroke that left him unable to walk without help.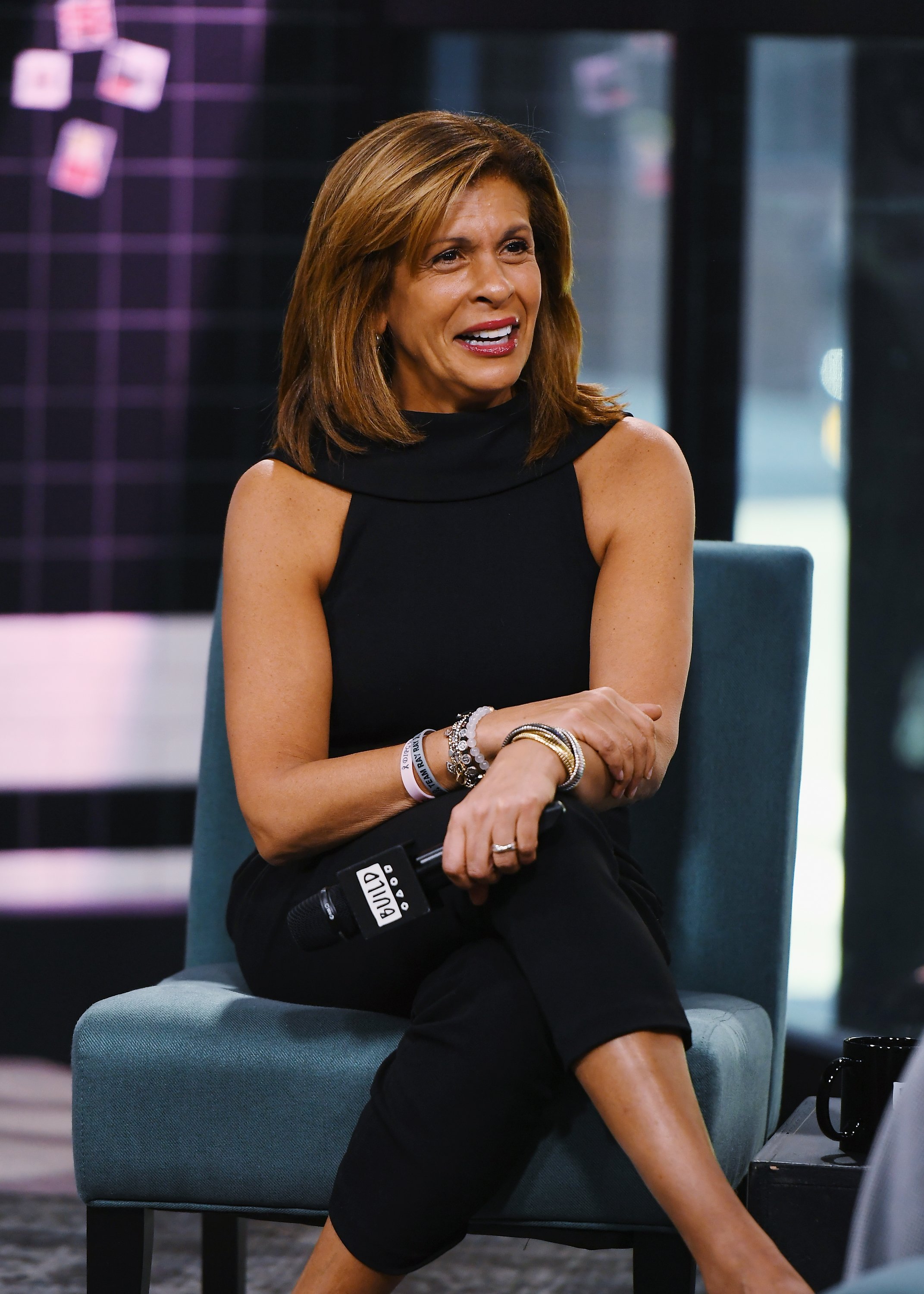 Kotd explained that when Marion was leaving the hospital, his father-in-law was there to help him, and they waited outside waiting to get a cab.
After a while, the two men got a cab and had their hand on the door already when Marion noticed that an older man was standing and waiting for a cab.
Rather than taking the cab, Marion then told his father-in-law that they should allow the older man to take it instead while adding that they could wait for the next one.
The American journalist concluded her story by saying Marion's kindness to a complete stranger shows the exemplary guy he was and the life he lived.
We express our deepest sympathy and condolences to style editor Bobbie Thomas as she grapples with the untimely loss of her husband, Michael Marion, who died at age 42. pic.twitter.com/gD3roK9CpG

— TODAY (@TODAYshow) December 7, 2020
For the television host, kindness was Marion's signature, and that was evident with all of the nice things people had to say about him at the virtual service.
In addition to Marion's kindness, Kotd was also in awe of Thomas's strength and how gracious she was to everyone that had something to say about her late husband.
Marion reportedly passed away on December 1, but it was not until five days later that Thomas made her first social media post, sharing the sad news.
In the touching tribute, Thomas noted that her life would never be the same again while reflecting on the power of love and kindness they shared.
On Monday, Thomas shared more insight into her husband's death, stating that he had suffered health problems involving several organ systems.
She explained that his recent health issues had nothing to do with the stroke he suffered in April 2019 and added that his death was not COVID-19 related.
Marion and Thomas were married for seven years, and the couple shares a five-year-old son, Miles. While his death was a great loss, there is no denying that he lived a good life, and his kindness lives beyond him.