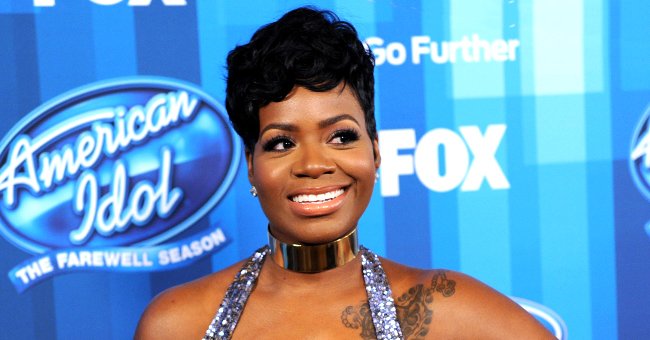 Getty Images
Fantasia's Daughter Shares New Close-up IG Stories Flaunting Her Fluffy Hair and Pink Lips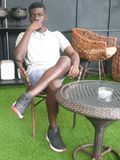 Zion Barrino, daughter of singer and songwriter Fantasia, looks stunning as she flaunts fluffy hair and gorgeous pink lips in recent Instagram stories.
Daughter of multiple award-winning singer and songwriter Fantasia Barrino, Zion recently took to her Instagram stories to share close up shots of her beauty.
The young beauty queen was seen in the post wearing a black shirt and flaunting her big fluffy hair and pink lips. Zion accessorized her looks with a silver necklace in the post.
The post got fans' attention as is expected, given that Zion has a history of dazzling her 124,000 Instagram followers.
With the post, the 19-year-old once again showed how identical she is to her famous mother, Fantasia, who began her career as a teenager on the 2004 edition of "American Idol."
The 36-year-old had a rough time at the start of her career, which was also when she had Zion. After this, Zion became the primary motivation for Fantasia.
As such, it comes as no surprise that the singer is proud of the young woman her daughter has become, and she made this known on Zion's birthday.
The couple tied the knot in 2015 and recently announced they are expecting their first child together on an Instagram Live feed.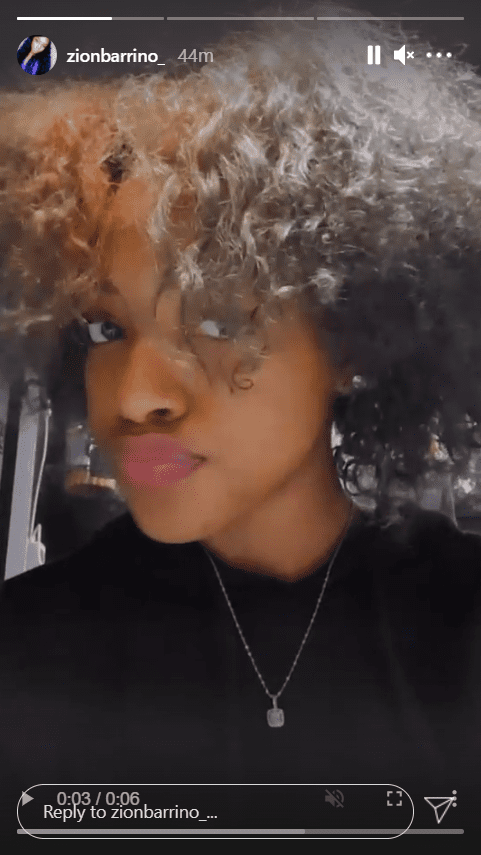 Zion Barrino showing off her luscious hair on her instagram story | Photo: Instagram/zionbarrino
The tributary words from Fantasia were emotional as she celebrated the essential milestone in her daughter's life. She went further to share a series of photos and videos of her daughter.
Fantasia revealed that the post is a touching throwback of the hard times she and her daughter passed through before she attained her current level of success in the music industry.
Also, the award-winning songwriter was once hosted by Oprah on her show, where she had a question and answer section with the famous media mogul, revealing some details about her past.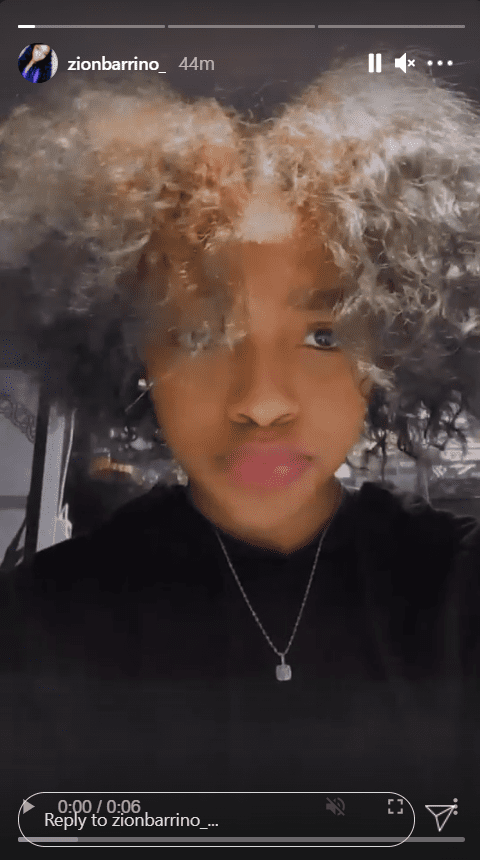 Another beautiful picture of Zion Barrino on Instagram showing off her afro | Photo: Instagram/zionbarrino
In the course of the program, the incredible singer opened up about how she had troubles in school while growing up because she was making music at the time and was mostly on the road.
Fantasia is married to Kendall Taylor. The couple tied the knot in 2015 and recently announced they are expecting their first child together on an Instagram Live feed, showing off her growing baby bump in the process.
She went further to explain how difficult it had been for her and her husband to have a baby, adding that they turned to the Bible and God for help.
The touching story of this American musical star serves as a motivation and a beacon of hope for young women all over the globe that they can continuously beat the odds they face.
Please fill in your e-mail so we can share with you our top stories!